BLACK CAM FOR RED CELL
Airsoft Action|June 2020
IN THE LAST ISSUE OF AIRSOFT ACTION REGULAR CONTRIBUTOR STEVE T GAVE HIS THOUGHTS ON THE LATEST VCBLK GEAR FROM VIPER. THIS MONTH BILL TAKES IT A STEP FURTHER AND PUTS TOGETHER A COMPLETE SET OF GEAR ON A BUDGET THAT FEATURES "BLACK CAM" FROM A VARIETY OF SOURCES!
As we continue to be stuck indoors, I've been using the money I normally spend heading out to games and events by creating myself a new loadout. It was with great interest that I saw last month that my "mucker", Steve T, has been working along similar lines with his new VIPER V-CAM BLK clothing.
The whole "MCBLK" theme is one I've been toying with for a while but never got round to putting together as a complete loadout, largely because (like many of you reading this) my money usually seems to go on "guns n' BBs". However, with a bit of time and a bit of budget in hand, I decided that I'd quite like a new loadout for when games recommence, so it was time to get back in (MC) black!
As someone with a keen interest in rather "unique" military units, there's one in particular that I seem to always return to when I'm looking for a theme for a new loadout, and that's "Red Cell". Made somewhat infamous during the 1980s under the command of former Team Six founding CO, Richard Marcinko, "Red Cells" were codenames for the US National Security Co-ordination Team (NSCT). These teams were designed to test the effectiveness of American tactics or personnel and the name was derived from "Red Team", a term for the opposing force in war games by western nations during the Cold War and a reference to the predominantly red flags of Communist nations.
"MADE SOMEWHAT INFAMOUS DURING THE 1980S UNDER THE COMMAND OF FORMER TEAM SIX FOUNDING CO, RICHARD MARCINKO, "RED CELLS" WERE CODENAMES FOR THE US NATIONAL SECURITY COORDINATION TEAM (NSCT)."
During the "Marcinko years" Red Cell members made merry with both training budgets and their role highlighting vulnerabilities of military installations and vessels, and would regularly "use fake IDs, jump fences, barricade buildings, take hostages, and kidnap high ranking officers and admirals." The original "Red Cell" (OP-O6D) even went so far as to plant bombs near Air Force One and infiltrated submarine bases (that housed operational nuclear weapons!) and took them over. They would video their missions and show them to everyone monitoring the exercises. Many people that participated in the exercises felt embarrassed by their tactics because it exposed their weaknesses and vulnerabilities, and you could say that Marcinko very quickly became "persona non grata" with his superiors!
Marcinko has claimed, among other things, that Red Cell successfully captured nuclear devices from United States Navy facilities and proved the viability of plans to penetrate and attack nuclear-powered submarines, destroy subs by using them as dirty bombs and capture launch codes for nuclear weapons aboard the subs. Former members of Red Cell maintain that these exercises were a cover to move special warfare operators around the world for covert missions against real-world terrorists but in 1990 Marcinko was sentenced to 21 months in federal prison and fined $10,000 under charges of defrauding the government over the price of contractor acquisitions for hand grenades!
To this day Marcinko maintains that he was the subject of a "witch-hunt" for his work with Red Cell and that the fraud committed revealed the weaknesses of military security. Marcinko detailed his arrest and confinement in the last chapters of his autobiography and I actually had the great pleasure of meeting him in person at SHOT a few years back. Whatever the truth may be, Marcinko was one hell of an operator, from Vietnam through to who knows where and the story of the original "Red Cell", of how they trained and operated, is still an inspiration to me!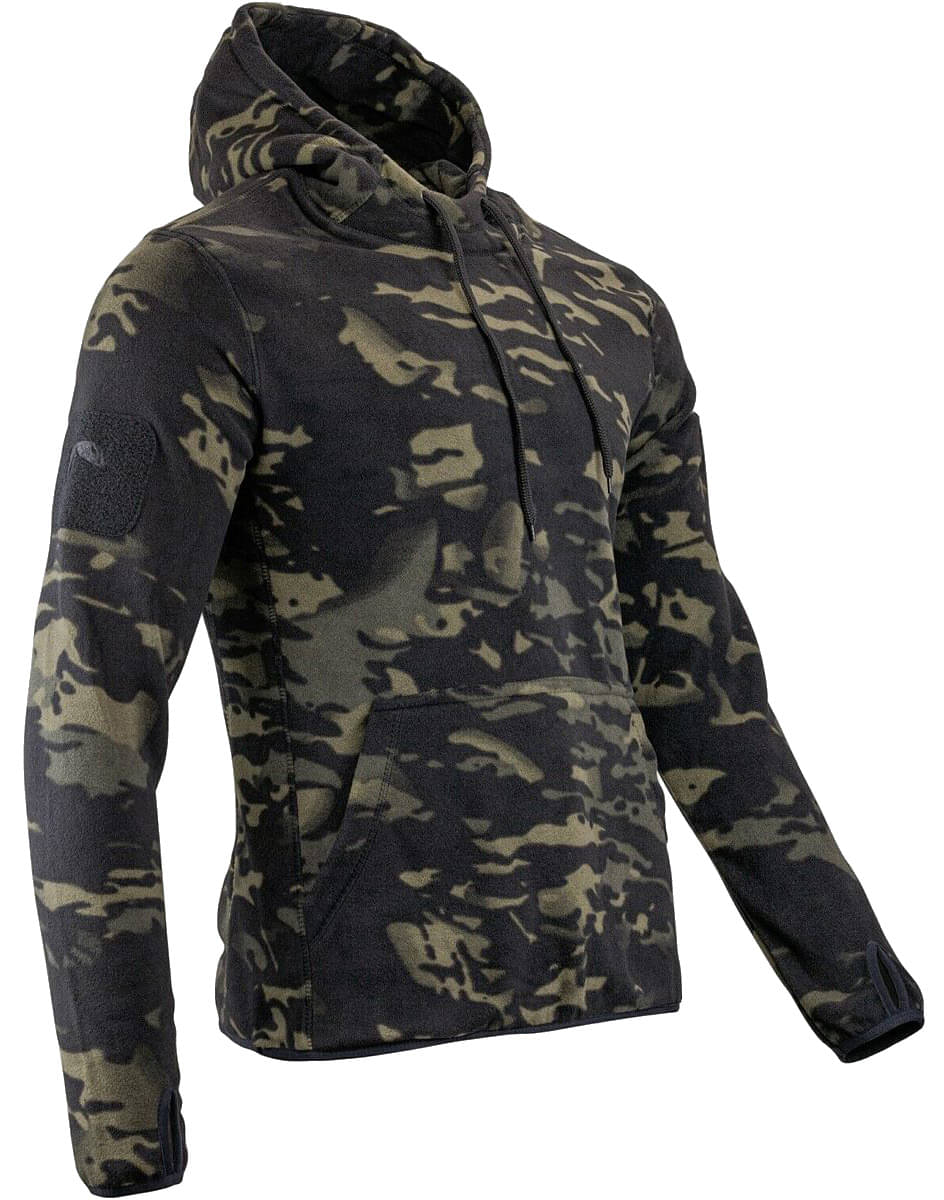 BACK TO BLACK
When I got to thinking about "MCBLK" my immediate thought was "this is properly Red Cell shizzle" and from that moment on my plan for a new loadout REALLY started taking shape! Now I didn't want to bankrupt myself going down the "real deal" route but at the same time I wanted a set of "infiltration gear" that would be functional and, if I'm totally honest, kind of cool too
Like Steve, my first stop was with VIPER for the basic clothing. For years now VIPER have been providing great entry level tactical clothing and gear but their latest additions take things up into a whole new level! Although they have produced all sorts of gear and clothing before, its superb to see the new "V-CAM BLK" range, which takes their clothing in clothing in exciting new directions. The fabrics used and the quality achieved are better than anything they've done before in my opinion and the designs are bang up to date.
You can read up to 3 premium stories before you subscribe to Magzter GOLD
Log in, if you are already a subscriber
Get unlimited access to thousands of curated premium stories and 5,000+ magazines
READ THE ENTIRE ISSUE
June 2020