A BLAST FROM THE PAST
Airgun World|February 2020
Mick tackles a bunch of rats with a former favourite night-vision scope
I found myself doing a bit of a tidying up of my hunting gear recently, and came across a bit of a blast from the past, my old Photon Mk1 digital night-vision scope – the one with the non-electronic elevation and windage turrets, just like a traditional scope. It did have a bit of a following, and probably still does, mainly due to the turrets, which extend battery life a little. Its appearance is very similar to the latest models of the Photon XT and RT, albeit a bit smaller. It takes two AA batteries and these would last me for a session, no problem, but with a spare set I could be out for an extralong session, especially if I opted for my add-on Wicked Lights A51IR, and didn't use the on-board IR.
I was actually sitting in the war room, pondering what to do with it, when a call came from one of the keepers. 'Those 'beeping beep beep' rats are back again and playing havoc with the covered feeder areas. Can you take a look for us please?' Well, yes of course I could. Clearly, finding the old Mk1 just at that time was fate, but how would it stack up against the more modern NV scopes? I still had my friend's Photon RT, so there was a nice comparison.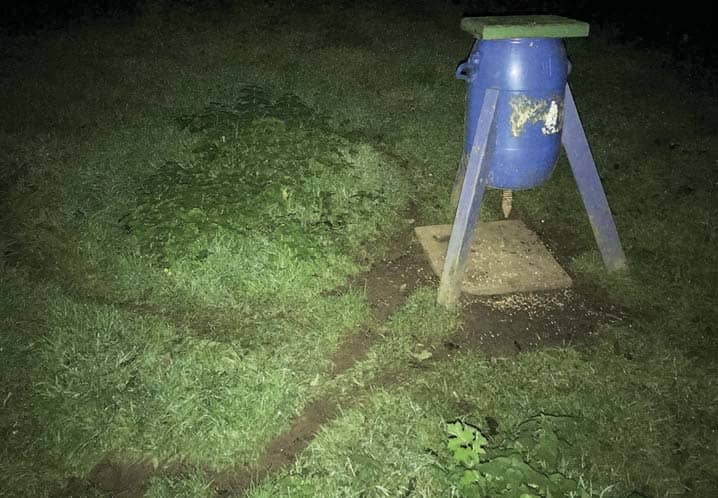 HOMEMADE BAIT
I knew the problem area very well and my shots would be taken at no more than 35 yards, but mostly at 20 to 25 yards. The longer shots could have to contend with shooting through the dying-off nettles and some brambles, but ideally, I like to bring the rats out into the open. Loose feed from the pheasant feeders was what they were attracted to, and this is always the case at this time of year. The fields have been cut and the spillage from the harvest has all gone, so back they come to the easy offerings around the pheasant pens. You can almost set your clock by the rats' timing.
Keeping the rats stationary whilst feeding can be a problem, and is something I have paid particular attention to over the years. You'll see plenty of loose feed around the feeder areas, and you see plenty of the brownies running in taking a mouthful then running off, constantly repeating this process and rarely pausing to give an easy shot. It's different around grain barns etc., where they are holed up under pallets and various other covered positions, so they seem to be happy to sit out longer on the feed, but I've been experimenting with some homemade bait that I hope will hold the vermin in place and present those preferred headshots.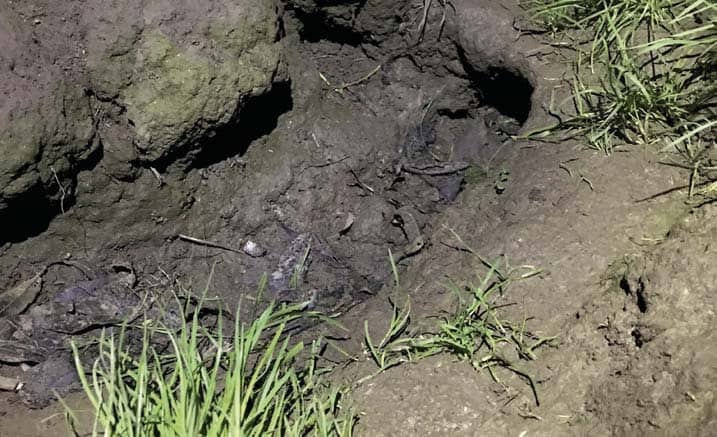 PLAN OF ACTION
Rats can be very wary of change and I've noticed many times around farmyards that if the farmer moves some equipment, the rats become alerted to the change and are wary, so my baiting plan usually goes like this:
You can read upto 3 premium stories before you subscribe to Magzter GOLD
Log-in, if you are already a subscriber
Get unlimited access to thousands of curated premium stories and 5,000+ magazines
READ THE ENTIRE ISSUE
February 2020