Viva La Vectis
Mark Camoccio gets his hands on the new Hatsan Vectis PCP rifle
I've said it before, but I defy any airgun enthusiast to pick up the Hatsan product catalogue, have a flick through, and not be totally blown away by what they see. For the astonishing array of models on show, is testament indeed to this Turkish brand's bold approach, and determination to offer something for everybody.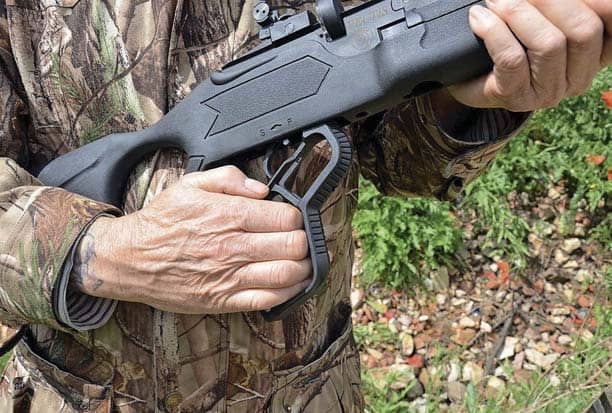 ORIGINAL
On test here, is one of the more recent models to emerge from their highly imaginative design department, and it's an airgun that will undoubtedly divide opinion. The Vectis – curiously, the name given by the Romans to the Isle of Wight – is a bold piece of airgun design, and whilst it might not be the most sophisticated rifle on the market, it is definitely a whole lot of fun. Fun is a recurring theme here, and we're talking on a budget, too, given the current RRP of just £260. Yes, you read that correctly. Granted, you will need to avail yourself of some appropriate charging gear, be that dedicated hand pump, or a diver's bottle, and that will add £100-£150 to the outlay, but that's the score with any PCP. Either way, this model will be an attractive proposition to many.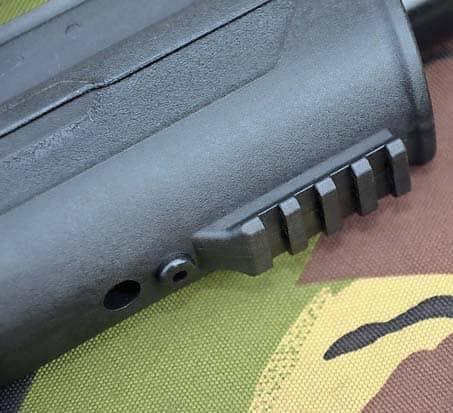 OK, so it's one of the cheapest PCPs available, but here's what's included; a short onboard air cylinder, a plastic shrouded barrel, integral barrel diffuser, probe-style charging valve, moulded synthetic stock, removable folding fibre-optic open sights, two magazines, charging adaptor, instruction booklet, and even a spare seals kit.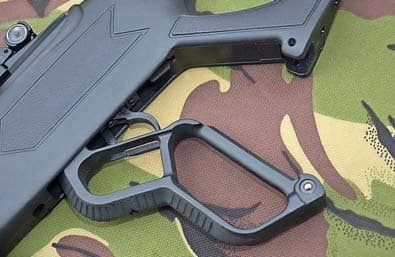 ACES HIGH
That all sounds pretty impressive, but the Vectis has one big feature that really sets it apart, and gives it an original air, and that's the Winchesterstyle cocking lever. Shoulder the rifle, and with the trigger hand naturally wrapped around the grip and fingers fed into the lever guard, the hand is in the perfect place for instinctive, super-fast cocking, and we'll get to that in just a moment.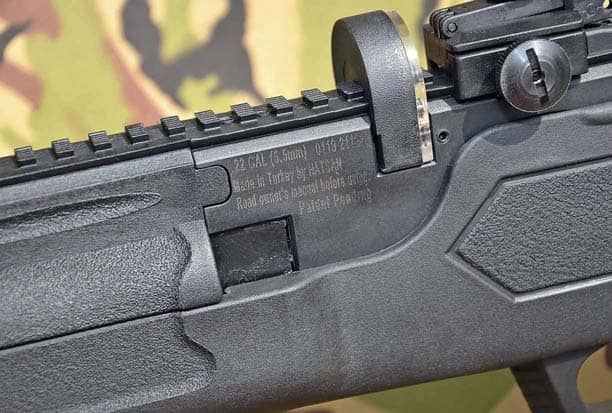 You can read up to 3 premium stories before you subscribe to Magzter GOLD
Log in, if you are already a subscriber
Get unlimited access to thousands of curated premium stories, newspapers and 5,000+ magazines
READ THE ENTIRE ISSUE
October 2020