Ghost Rabbits
Eddie Jones vents his frustration during a recent rabbit hunt
You know the saying, 'I have more rabbits on this ground than in the film, Watership Down' and that might have been the case five years ago when my friend Alan shot 360 in one night on this permission. Well, out of the blue, the landowner rang Alan to see if he wanted to go and shoot some more, and this time he was adamant that there were literally hundreds! Alan asked if I wanted to accompany him and our good mate, Phil Griff, for a weekend in rabbit heaven – it was a no brainer and I was up for it. I hadn't had action like this for years – it was going to be all-night shooting from early evening to dawn.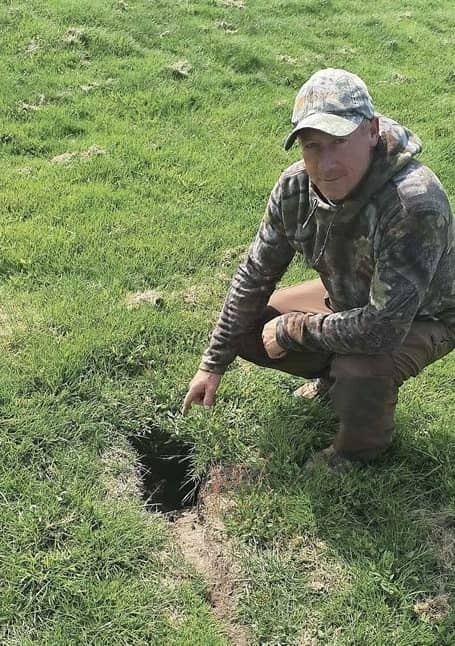 We planned the trip to start three weeks later, watched the forecast closely and it was giving lovely sunny weather for the whole of the weekend. Two nights before we left, we called Mark, the landowner, for an update on how it was looking, and he said, 'There are 30 on the paddock now … sunbathing ….' I can't repeat the rest. It was great news!
By Friday dinner time, we had loaded Alan's lovely wife's horse lorry and were on our way. Three very excited kids just wishing the three-hour drive would end, every mile we drove. We took the lorry because it was more practical for a weekend away; we could have taken tents, but that would have been too much hard work, putting tents up and then down, and there was no way we were going to do that, when we can just park up and the kettle is on within minutes.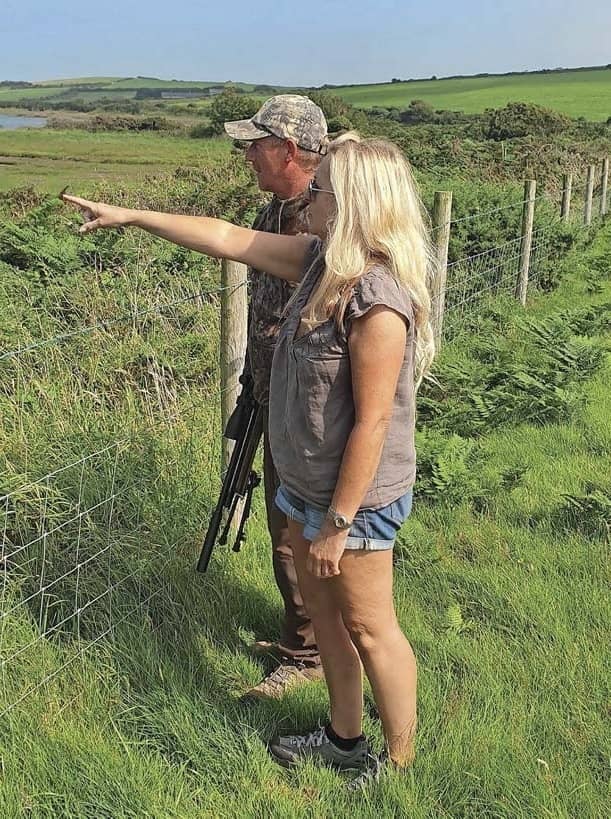 POSH CARS
After just short of three hours, we pulled up on the ground and were greeted with views of the most stunning place you could ever wish to shoot. Three-quarters of the ground is surrounded by a private beach owned by our host, and the other third was fields, supposedly to be riddled with more rabbits. We parked the lorry in the field next to the house, and our lovely host, Joanne, had a tray of drinks ready for us. She informed us that her husband, Mark, would be home soon and they would then walk us around to refresh us on the boundaries of the land.
You can read up to 3 premium stories before you subscribe to Magzter GOLD
Log in, if you are already a subscriber
Get unlimited access to thousands of curated premium stories, newspapers and 5,000+ magazines
READ THE ENTIRE ISSUE
October 2020