Challenge Accepted!
We're offering this story for free to read so that you can stay updated on the COVID-19 outbreak
Jamie Chandler sets himself the target of finding a new permission to shoot in under a month!
I heard this week that Elisabeth Kubler-Ross had died. 'Who?' might be your first reaction, but she was important. Ironically, Elisabeth Kubler-Ross studied our reactions to death and loss and coined the five stages of grief that most of us will be aware of, in some form or another, in her book, 'On Death and Loss'.
A cheery little start to an article and a bit off-topic regarding airguns you might think, but Elisabeth's stages of grief have not only been used, debunked, changed and updated in the psychology sphere, but her theories have also been used by huge corporations when dealing with change and how to manage it. In fact, the industry of Corporate Change Management since the 1970s is, in part, based around Elisabeth's work on how we cope with death and loss. Basically, it's suggesting that we humans deal with change in a similar way to how we cope with grief, and grief-like feelings can be seen in employees by things as small as having to change desk or moving office buildings.
RULE OF THREE
So, here comes the tenuous link; once again, I am having to manage change on what feels like a corporate scale, with the loss of seven-eighths of my shooting permissions, to the Covid pandemic. The good news started with a conversation explaining that one pheasant shoot that I shot over with an airgun was merging with another, and the other shoot's keeper would be in charge. A swift congratulations to the new keeper, all smiles, interest and swapping phone numbers, was followed three days later by a text saying, 'as of 1st of August, please stop coming up'. Perhaps a bit of a brutal message, without explanation and with no response to my phone call or text, but we were clearly done and it me feeling a bit blindsided.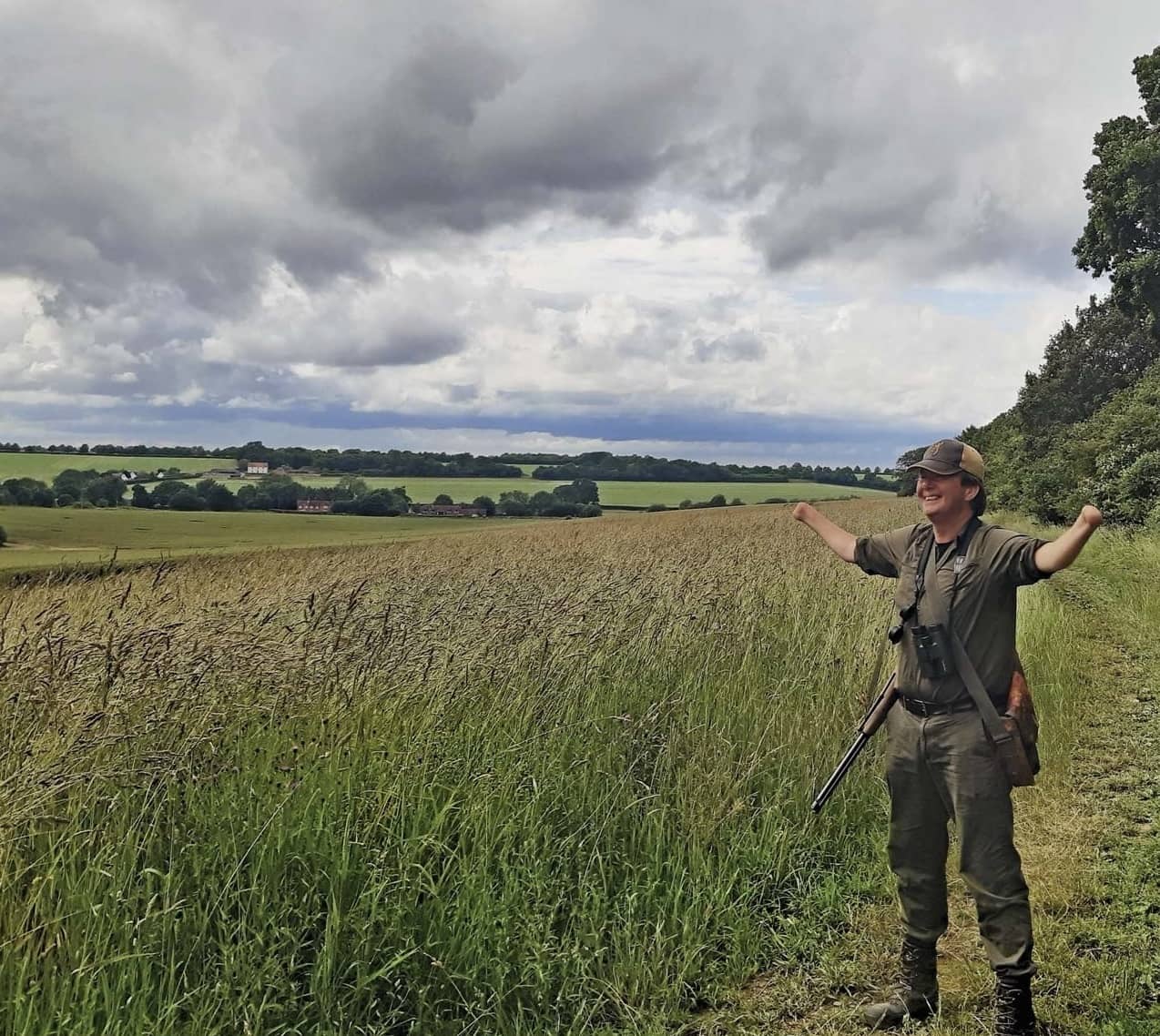 The second loss came by way of a phone call from the young keeper of another farm shoot; a friend, asking if I knew anyone with a keeper's vacancy because he had just that morning been fired after a dispute with his employers about feeding the penned pheasants. Sadly, I didn't know of any, but called his bosses the next day to offer a hand feeding and to make sure I was still OK to go up, and got a firm, 'Actually, everything's on hold for now, but we'll review it in January and come back to you.'
You can read up to 3 premium stories before you subscribe to Magzter GOLD
Log in, if you are already a subscriber
Get unlimited access to thousands of curated premium stories, newspapers and 5,000+ magazines
READ THE ENTIRE ISSUE
October 2020