ESCAPE!
Adventure MagazineFebruary - March 2020
Destinations have so much to offer the 'adventurer', whether that is Everest or the South Pacific, adventure travel, or travel with adventure, has become hugely popular.
But I am sure that like us, you are well and truly over reading about the 'azure blue water, the white sand beaches and the swaying palm trees'. This issue we are saying, 'be responsible for your own generic information', if you want to know about Tahiti and her islands then use 'the google'! I just typed in Tahiti, and I got 152,000,000 results (0.69 seconds). That's all the general information you are going to need.
So, what's in this Escape issue? It's the stuff you won't find on Google; the secret and the small, it's all that is special. What we like to call 'insider' information; that restaurant, that lookout, that activity, that only the locals know about. We wrote to a variety of people we know and asked them for their best picks, their specialised insider knowledge of their destination.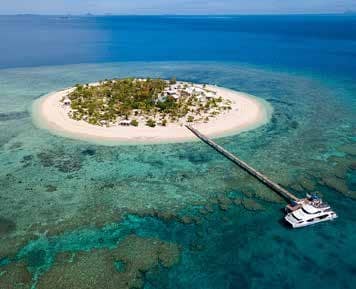 FIJI
I always feel a bit sorry for Fiji because it seems to have been around for so long. It is so diverse, so expansive, yet it gets pigeonholed. It has led the way in South Pacific tourism but with over 333 island there is really something for everyone. From super budget to super top end, from family kids' clubs to billionaires only. Its longevity is both a negative and positive. Negative because everyone you speak to has been there and everyone has an opinion. The positive is that because it has been catering for tourism for so long there really is something for everyone. Amazing diving and fishing, rafting, biking, hiking. The surf throughout the region is legendary. The Fijian people are friendly and welcoming regardless of where you go. Even though it is the quintessential 'Pacific paradise' it's got a lot more to offer than the holiday brochures would have you believe.
Spend a day at Malamala
If you think 'Fiji' you think white sand beaches, it's not always that easy - Denarau beaches are dodgy at best, but just 25 mins away by boat is Malamala Beach Club. Surrounded by crystal clear waters, Malamala is located on its very own island, just 25 minutes from Port Denarau. Pretty much the biggest coolest restaurant in Fiji.
You buy a day pass and you can lay on the white sand beaches all day, or purchase a beachside cabana with butler service on the quiet side of the island. The resort style infinity pool is awesome. Also good to know. Buy a day pass from South Sea Cruises and you can go back over the next 7 days for just FJD$75 pp.
See the Garden of the Sleeping Giant
Founded by actor Raymond Burr (aka Perry Mason), the Garden of the Sleeping Giant boasts a wonderful collection of orchids and other flowering plants as well as several trails meandering through the landscaped grounds and into the lowland rainforest abutting the Sleeping Giant escarpment. The entrance fee includes a tropical juice which you can enjoy on their lovely terrace.
Explore Nausori Highlands
Towering over the coastal flats of Nadi are the high peaks of Koromba to the south and Koronayitu in the north, both over 1000m and forming part of the spectacular Nausori Highlands. With your own transport, a stunning drive starts from halfway along the Nadi Back Road at the turn-off known as Mulomulo Road. Head inland along this road for 14km, and after a steep hairpin bend, keep an eye out for a walking track on the left-hand side (you can park 50m beyond at a roadside clearing on the right); the track leads up past a triangular survey marker to a steep cliff with superb views over the Sabeto River Valley and out over Nadi to the offshore islands.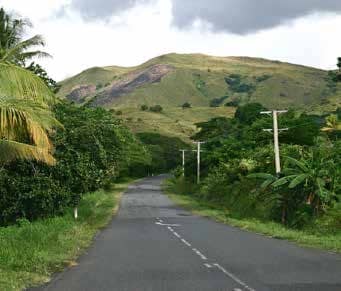 Cloud 9
Clever idea, so you don't have an island but you want to have a resort – so you simply build one. Once again this is a great day trip, just a good reason to get out of the city and enjoy what Fiji has to offer at its best. Warm clear water, sun and a place to enjoy it. There are a range of ways to get there, just google it. Be advised it is not Cloudbreak, the surf spot, you can not see Cloudbreak from the Cloud 9 even though the title would lead you to believe you could.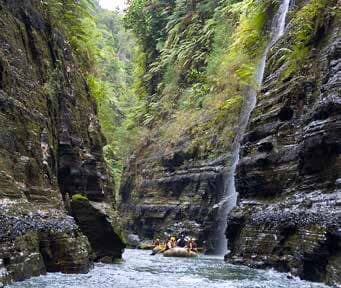 Drive Kings Road
Carving a scenic route between Suva and Lautoka, the Kings Road is every bit as spectacular as the faster and more popular Queens Road route. It takes you through a lush interior with gorgeous views over the Wainibuka River with the occasional village meandering its way along the road and river - plus some wonderful rugged country around Rakikraki, where the nearby island of Nananu-i-Ra offers the perfect place to get away from it all.
Explore Navua River
There are several tours to the Navua River area. Tours include waterfall visits, 4WD trips, trekking, kayaking and white-water rafting. There seems to be a dizzying number of activities on offer with costs between $225 and $500. Prices vary according to transfers: they'll pick you up anywhere between Nadi and Suva. All day tours last about six hours.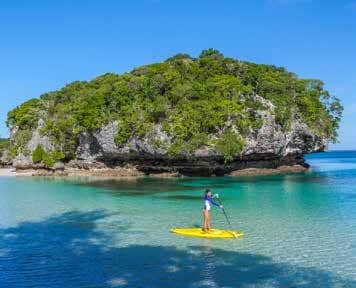 NEW CALEDONIA
New Caledonia is a little 'under sung' in tourism. Because it has such good mineral resources it is not reliant on tourism to survive like many of the other South Pacific countries. But it has a lot to offer. The mix of both French and local Kanak culture, intermingled with aspects of Vietnamese and Indonesian influence, has created a unique travel experience in New Caledonia. There is a lot of history here, a unique culture and it is stunningly beautiful.
Snorkel at Kanumera Bay
Bordered by coconut palms and colonial pine trees, the beach at Kanumera Bay was made for snorkelling! The water is crystal clear and just tens of metres from the shore there are 'coral heads' and a little fringing reef where you can see thousands of fish!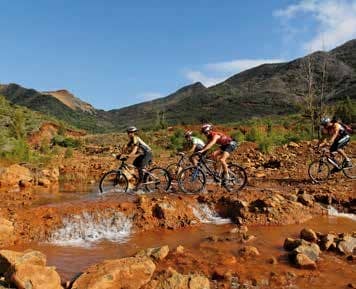 There is also an amazing coral formation which seems to cut the bay in two. It is linked to the land by a thread of silvery sand, it has strong culture significance as such it is totally forbidden to go on the island – still impressive to look at.
Visit Musée de la Nouvelle Calédonie
Tourists shouldn't leave New Caledonia without an appreciation and understanding of Kanak culture. Kanaks – the indigenous population of New Caledonia – lived a basic subsistence lifestyle prior to the arrival of the French. The museum is home to examples of their huts, artwork, clothing and farming practises. The museum also has a smaller section on other Pacific cultures drawing fascinating cultural parallels with Fiji, Vanuatu and Papua New Guinea. Musée de la Nouvelle Calédonie offers a snapshot of Kanak culture often overlooked by other tourist centres.
Go Mountain Biking
Maybe it's the French connection but biking has become a big deal in New Caledonia. There are numerous trails close to the city and clearly mark adventure trails going into the back country; for example, you can ride the Grande Boucle of the Tango plateau in Koné: its nearly 40 km at about 510m in altitude and climbing more than 1,600m. There are numerous places to hire your bike from, but it would pay to book in advance. The New Caledonia tourism website has a lot more information about where to go and how difficult each track is so check them out.
Explore Fort Tereka
A secluded spot often completely omitted from the usual tourist trail in Nouméa. A trip to the fort offers the opportunity to explore an abandoned 19th century military fort, complete with canons and tunnels, as well as stunning panoramic views. Built by the French in 1878 the fort was designed to fire upon an approaching invasion attempt during the Franco-Prussian war. Take time to soak up the view and explore the tunnels and gunpowder holdings. Visitors can access the fort by road or walk up through Nouméa's only dry forest from Keundu Beach.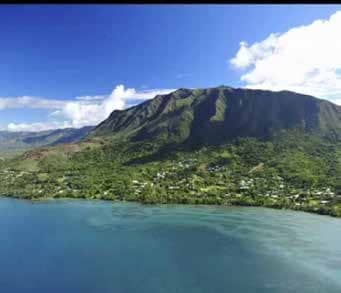 Walk up Mont Dore
Rising to a cumulative height of 780 meters, the peak of Mont Dore offers stunning, panoramic views across towards Nouméa and beyond to the south of the Grand Terre. Beat the heat by beginning early in the morning and entering the walk from the suburb of Mont Dore to make sure you get clear views during the entire ascent. Be sure to pack lunch and plenty of water for the four-hour climb as there are no resources along the walk itself.
Visit Aquarium des Lagons Nouvelle Caledonie
Discover the native marine life of New Caledonia at Aquarium des Lagons Nouvelle Caledonie. In the large aquariums you can see turtles, sea snakes, and giant clams. Mysterious and fascinating creatures like the nautilus mollusc and the self-lighting flashlight fish also reside here. Multi-language explanations are available.
You can read up to 3 premium stories before you subscribe to Magzter GOLD
Log in, if you are already a subscriber
Get unlimited access to thousands of curated premium stories, newspapers and 5,000+ magazines
READ THE ENTIRE ISSUE
February - March 2020