Self - Driven
Artificial intelligence tech has trickled down to the public, and a new wave of DIY TINKERERS is harnessing its power.
The invite drew 32 people to a Menlo Park, California, garage for the first meeting of the Homebrew Computer Club, a community of hobbyists intrigued by the potential of a newly affordable component called the microprocessor. One was a young engineer named Steve Wozniak, who later brought a friend named Steve Jobs into the club. "It was a demonstration that individuals could make technological progress and that it doesn't all have to happen at big companies and universities," says Len Shustek, a retired entrepreneur who was also in the garage that first night. "Now the same thing is happening for artificial intelligence."
Since 2012, computers have become dramatically better at understanding speech and images, thanks to a once-obscure technology called artificial neural networks. True mastery of this AI technique requires powerful computers, years of research experience, and a yen for deep math. If you have all those things, congratulations: Chances are you're already a well-remunerated employee of Amazon, Facebook, Google, or the other select few giants vying to shape the world with their massively complicated AI strategies.
Yet the battle for AI supremacy also has littered the ground with tools and spare parts that anyone can pick up. To draw in top-flight scientists and app developers, tech giants have released some of their in-house AI-building tool-kits for free, along with some of their research. Hackers and hobbyists are now playing with nearly the same technology that's driving Silicon Valley's wildest dreams. "High school students can now do things that the best researchers in the world could not have done a few years ago," says Andrew Ng, an AI researcher and entrepreneur who has led big projects at Google and China's Baidu.
People like Ng have big hopes for the amateur AI explosion: They want it to spread the technology's potential far from Silicon Valley, physically and culturally, to see what happens when tech outsiders "train" neural networks according to their own priorities and ways of seeing the world. Ng likes to imagine that one day a person in India might use what they learn in online videos about AI to make their local water safer to drink. Of course, not every DIY neural network will be quite so G-rated. Late last year, a Reddit account posted a pornographic video that seemed to star Wonder Woman's Gal Gadot. The clip circulated around Reddit's seamier corners and beyond to adult-video sites. But attentive viewers noticed that Gadot's face occasionally flickered or slipped on her head like a loose mask. The poster explained that the clip was fake, created by training a neural network to generate images of Gadot's face that matched the expressions of the video's original star. They then released the code and methodology online so anyone could make similar "deepfake" 1 clips of their own.
So the age of homebrew AI may not be all sweetness and light. Nor will it be all darkness and porn. Mostly, its expressions will be marvelous in their specificity. Meet some of the pioneers showing what happens when the masses can teach computers new tricks.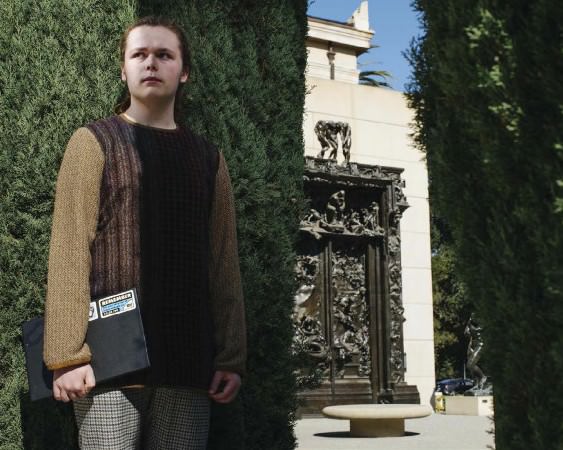 I'mma Let This Neural Network Finish My Lyrics
You can read up to 3 premium stories before you subscribe to Magzter GOLD
Log in, if you are already a subscriber
Get unlimited access to thousands of curated premium stories, newspapers and 5,000+ magazines
READ THE ENTIRE ISSUE
December 2018