Is Realism Helpful?
Sanctuary Asia
|
August 2019
As poor rainfall and subsequent water scarcity cripple the landlocked African country of Mali, elephants are increasingly visiting watering holes near human settlements. The Mali Elephant Project, launched in 2007 by the WILD Foundation and the International Conservation Fund of Canada, is building systems that motivate local communities to protect forests while improving their own livelihoods.
Rapidly dwindling opportunities to act in time to end the Sixth Extinction and address the climate crisis leave many of us, myself included, torn between what we think is likely about the future and what we think is possible. A global gathering for the protection of life (wild11.org), convening in India next March, promises to help bridge the gulf between realism and ambition by mobilising leaders and communities around the world to help take the unprecedented step of protecting half of Earth's land and seas to significantly reduce the dual threats of climate change and extinction. The best part? You are invited.
Of the many curious and consequential artifacts collected in my workplace, my favourite by far is a single-page email tucked away on a dingy shelf in the stairwell. It is not the aesthetic appeal of a white page sandwiched between two plates of cheap plastic that pleases me. What sends shivers of delight down my spine when I pass it in the morning on my way for a cup of coffee is the defiant spirit that placed it there. Humming with the energy of a 60s' rock concert, a protest anthem manifested in memo format.
When in the history of things has a lusterless styrene frame so proudly showcased the trophy of a fomenting rebellion?
It was composed nearly 10 years ago by a prominent international conservation official, who aimed to deflate the "unrealistically ambitious" intention of the WILD Foundation (the NGO for which I work) to persuade the world to protect half of Earth's land and seas in time to end the Sixth Extinction and address the climate crisis.
"You will be laughed at," he warns.
Taking a highlighter to those very words before framing it, WILD's President baptised it with a marker's stroke and converted it into a fluorescent yellow badge of honour.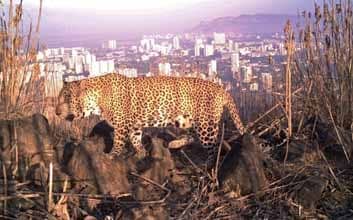 NATURE NEEDS HALF
The specific circumstance surrounding this email was WILD's dreadfully audacious decision in 2009 to launch the Nature Needs Half movement (natureneedshalf.org) at the ninth World Wilderness Congress (WILD9) in Mexico. WILD's leaders (including representatives from traditional, Indigenous Peoples) recognised the growing need to holistically and globally protect the interlinked parts of Earth's ancient life-giving engine – wilderness. They deemed that any cost their "unrealistic ambition" might incur to their reputations was miniscule compared to the urgent needs of nature and the eight million species, including our own, dependent on its continuation.
The years immediately following the Nature Needs Half launch were challenging. As with most historic movements, the Nature Needs Half vision preceded, by necessity, widespread understanding and acceptance. In the words of another critic (whose email we also framed), WILD was "getting too big for its britches."
You can read up to 3 premium stories before you subscribe to Magzter GOLD
Log in, if you are already a subscriber
Get unlimited access to thousands of curated premium stories, newspapers and 5,000+ magazines
READ THE ENTIRE ISSUE
August 2019