Ted Brothers Interview
Prehistoric Times
|
Fall 2020 # 135
Dear fellow dinogeeks, if you somehow do not know who Ted Brothers is, this interview will introduce you to a lover of all things Jurassic Park. You'll discover how his childhood addiction has manifested itself into several art forms that have thousands of people following him on Instagram, Twitter, Facebook, and thousands more subscribing to his YouTube channel. He's one of the nicest guys you'll ever meet, a heck of a homemade-pizza chef and pretty rad drummer. I'm honored to call him my friend and I don't know why we didn't do this sooner.
Tony Campagna: How old were you when you saw Jurassic Park?
Ted Brothers: I was 9 when Jurassic Park came out, but I didn't end up seeing it until the following year on VHS at a friend's house. Funny thing is, my Grandmother actually bought me the Kenner Dr. Grant action figure for my birthday in '93. So it was actually the toys that had an impact on my life before I even saw the movie. Crazy how a simple plastic action figure can change the trajectory of one's life.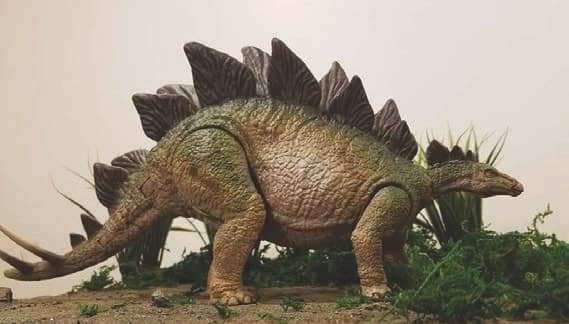 TC: Why do you think that it's had this hold on you since that day?
TB: Jurassic Park is an adventure. It's wonder and awe, horror and suspense. It's a Saturday afternoon running through the woods with my brother, hiding from imaginary Velociraptors and pretending to heal a sick Triceratops. It was my childhood. It will forever be a part of me. It's in my DNA.
TC: That's funny. DNA! Ha! Great answer. Next question: As fan, and collector of Jurassic merch, what is your collection focused on?
TB: As far as my childhood goes, it's a mix of Kenner and Mattel. I have a large majority of vintage Kenner stuff, but lately I've been enjoying hunting down obscure JP merchandise.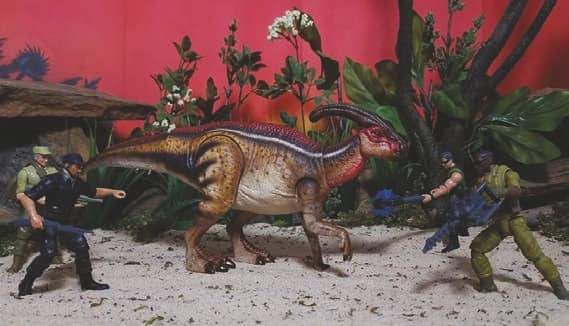 TC: What would you most like to add to your collection next?
TB: A complete Lost World InGen Humvee with the box.
TC: Ok. Flash forward to two years ago, you got a shout-out from the Jurassic World design team at Mattel who were at the San Diego Comic Con. How did that happen?
TB: The shout-out from Mattel was insane! I never expected Mattel, the company that created Barbie, to even know who I was, let alone mention my name and my work at San Diego Comic Con. So crazy.
TC: Why did they do that?
TB: I'm not sure why they chose me, but I can only assume that some of the designers on the Mattel team had been following me on Instagram for a while.
TC: Did you ever think that repainting toy dinosaurs would make you "Insta-famous?" How quickly did your number of followers grow in the beginning of your Instagram account?
TB: I had no clue when I started that it would turn into the beast that it has become. It started as my personal page where I would post music, food, pics of my kid, etc. It just blew up one day when I posted a Jurassic pic I took outside. It was a pic of the Kenner Trike and some humans. I think I got 1700 likes overnight. Followers started to trickle in as I added more Jurassic content. Then I started the YouTube channel and then turned IG over to what it is now, 16K and growing. It's a massive community full of great people. Pretty amazing!
You can read up to 3 premium stories before you subscribe to Magzter GOLD
Log in, if you are already a subscriber
Get unlimited access to thousands of curated premium stories, newspapers and 5,000+ magazines
READ THE ENTIRE ISSUE
Fall 2020 # 135