The Best Tech Products Of 2019
PC Magazine
|
December 2019
Across 15 categories, among 2,000+ reviews, we present our annual collection of the finest products to pass through our lab doors this year. Just your luck: Our list of the best tech doubles as the ultimate holiday shopping list.
Every year at PCMag, we write millions of words about thousands of products, covering everything from free phone apps to blinged-out gaming PCs that can cost as much as used cars. We're fairly selective in what we choose to review, so, after our assessments, most of those products end up being worthy of our recommendation. On one end of the spectrum, there are always a few stinkers you shouldn't buy, and at the other end are the top performers, the undeniable values, the trendsetters.
For 2019, you'll see some consistency across certain categories (who do you think is going to win the best iOS phone?) along with some newcomers. As technology evolves, we swap in interesting new classifications and retire the ones that are past their prime. Not long ago, for example, we wouldn't have had any smart home products in this story. Now we've got nine of them.
The list was compiled from every product we reviewed between November 1, 2018, to mid-November of this year. Eight of those 103 products earn a perfect 5-star rating, while the rest of them get away with being merely excellent beyond our expectations.
So this is it: The essential holiday shopping list compiled by our editors who know the products, know the market, and know what the best smartwatch for your wife is, what to get for your Pokemon-obsessed kid, and even the perfect gift for you.
1BEST ULTRAPORTABLE
DELL XPS 13 (7390)
$1,764 (AS TESTED)
Now packing Intel's latest 10th Generation "Comet Lake" processor, the Dell XPS 13 is one of the most powerful and best designed ultraportable laptops on the market. Everything about this machine, from its exterior styling to its crisp 4K display, is so good that Dell decided to essentially leave it untouched from its previous incarnation. We especially like the choice of three color schemes and the tiny webcam back in the right place, perched unobtrusively in the razor-thin border above the display.
2 BEST DESKTOP REPLACEMENT
APPLE MACBOOK PRO 16-INCH
$3,899 (AS TESTED)
With the option for an Intel Core i9 processor (which we saw in our test unit), the sleek 15inch MacBook Pro is now one of the most powerful desktop-replacement laptops you can buy, making it an excellent choice for well-heeled, on-the-go creative pros. The beautiful, super-high-res panel now supports automatic color-temperature adjustment. New options for cavernous SSD capacities will please buyers who need to render and edit big media files on the go.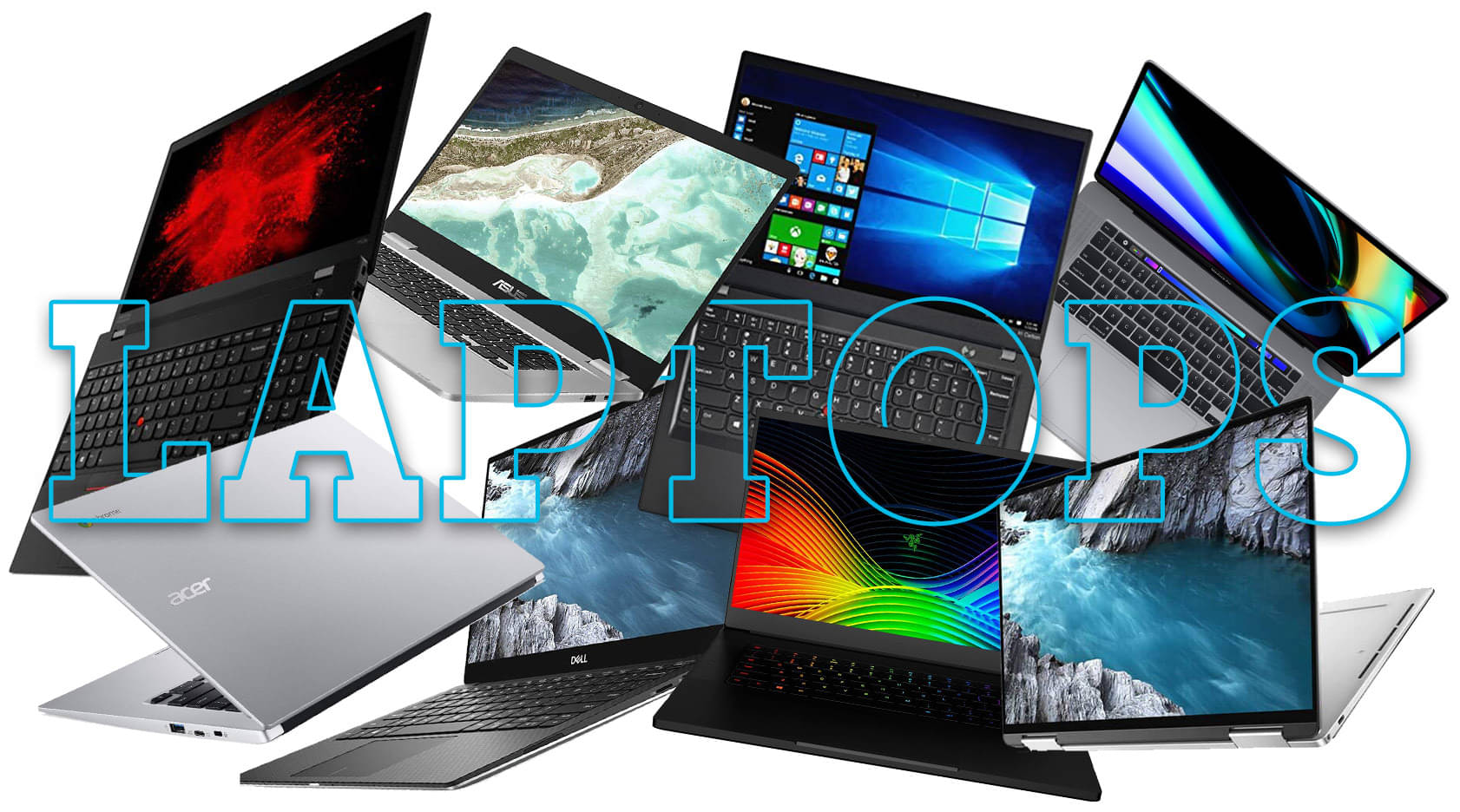 3 BEST BUDGET LAPTOP
ASUS CHROMEBOOK C523
$379.99 (AS TESTED)
The budget-laptop category includes plenty of cheap Windows machines, but a Chromebook won out for best value this year. For a low price, the C523 delivers a sleek, partially metal design; a large 1080p panel (it's a 15.6-incher, unusual among the Chromebook set); and a comfortable keyboard and touchpad. It's not perfect, but it's hard to argue with the cost and feature set.
4 BEST CHROMEBOOK
ACER CHROMEBOOK 514
$499 (AS TESTED)
Acer's Chromebook 514 came closest to the platonic ideal of a Chromebook in 2019. The aluminum body is better than you normally get at this price in a laptop of any persuasion. Also, the Chromebook 514 includes a sharp 14-inch touch display and offers long battery life. If you're in the market for an inexpensive laptop and are considering a Chromebook, look no further. This is a luxe ride at an econobox price.
5 BEST BUSINESS LAPTOP
LENOVO THINKPAD X1 CARBON GEN 7 (2019)
$1,179 (AS TESTED)
With a sturdy, lightweight exterior made of carbon fiber, plus an excellent keyboard and plenty of security and manageability features, the Lenovo ThinkPad X1 Carbon Gen 7 is the best laptop you can buy for your business. Besides the legendary durability and red-rubber pointing stick that are ThinkPad hallmarks, the X1 Carbon also offers enthusiast-minded features like face recognition and a gorgeous HDR-enabled 4K glossy screen, letting it mix business and pleasure with ease and grace.
6 BEST MOBILE WORKSTATION
LENOVO THINKPAD P53
$5,000 (AS TESTED)
If you need the most raw power possible to plow through heavy workloads, look no further. Yes, the high-spec model we tested will cost many, many thousands of pretty pennies, and it's a fairly hefty 15-incher. But it's impossible to argue with the raw might of an Nvidia Quadro RTX 5000 graphics chip and an Intel Xeon processor.
7 BEST GAMING LAPTOP
RAZER BLADE 15 ADVANCED MODEL (2019)
$2,599.99 (AS TESTED)
Sure, you can find less-expensive gaming laptops out there. But the Razer Blade 15 is the best one. No other laptop matches its build quality or style, and its gaming performance and battery life are among the best. Adding GeForce RTX graphics and the possibility for highrefresh panels in 2019 just made this perennial contender even stronger. It's an object of envy that performs its role extremely well.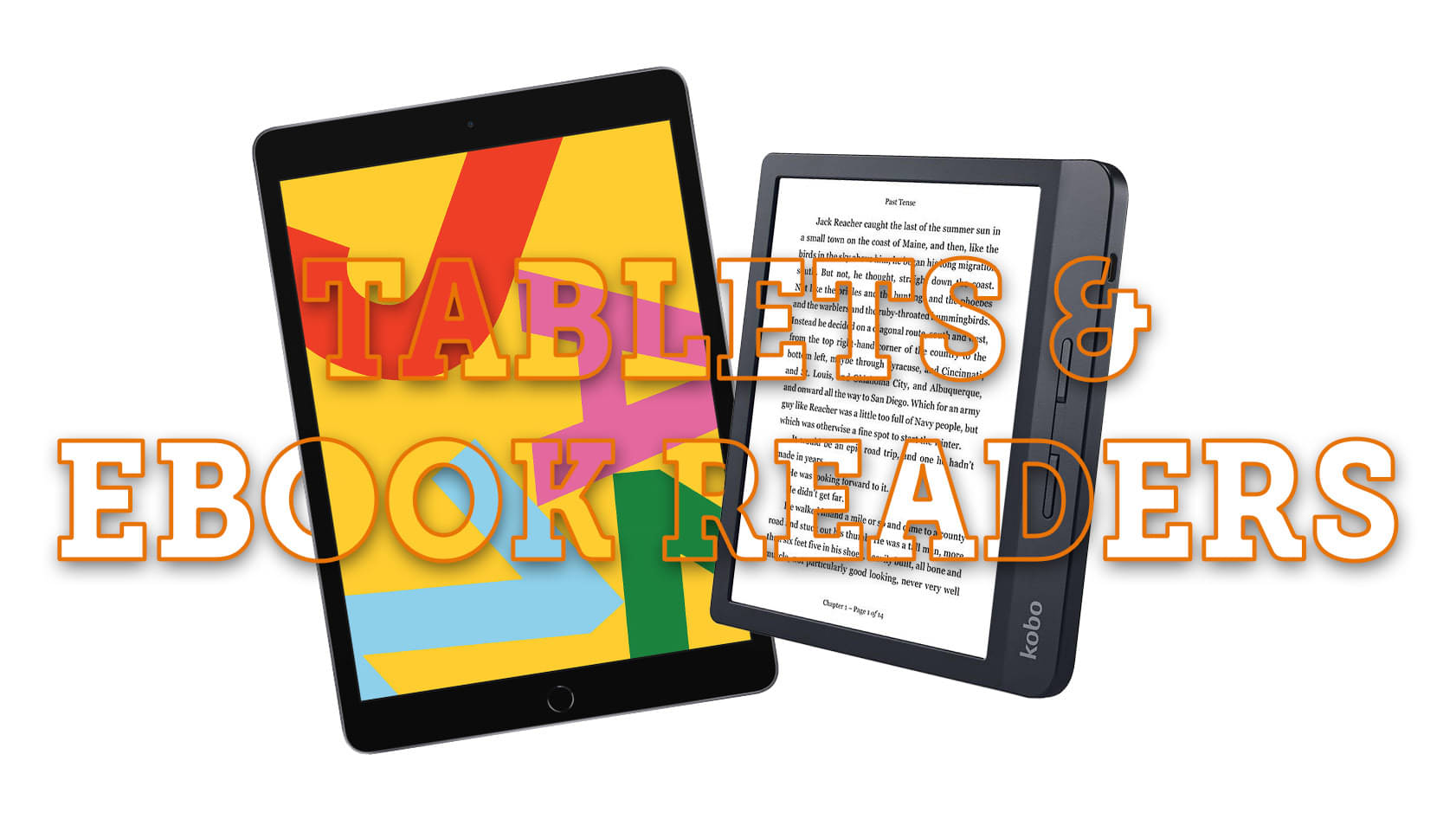 8 BEST CONVERTIBLE-HYBRID LAPTOP
DELL XPS 13 2-IN-1 (7390)
$1,597 (AS TESTED)
With sterling build quality, a brilliant display, and an Intel "Ice Lake" CPU with real graphics pep, the Dell XPS 13 2-in-1 is tops among 2019's crop of convertible laptops. Its light weight and sleek, slim exterior are joined by extreme flexibility, thanks to a 360-degree hinge that lets the laptop transform into a tablet. If you're looking for a go-anywhere, head-turning ultraportable that will chew through productivity tasks and even tackle some light gaming or multimedia editing, the XPS 13 2-in-1 should be at the top of your list.
9 BEST TABLET
APPLE IPAD (2019)
$329
The affordable iPad is the best tablet for most people. Over the past few years, Apple has been trickling its "pro" features down into its lowest-priced iPad, so the $329 model now supports the smart keyboard add-on and the Apple Pencil. That makes it not just a great tablet for consuming content but also a terrific slate for creative artists and a basic PC replacement. Its A10 processor isn't the latest and greatest, but it won't make a huge difference if you're not messing around with augmented reality or complex movie production.
10 MIDRANGE TABLET
KOBO LIBRA H2O
$169.99
Kobo's latest ebook reader has terrific hardware for the price. The waterproof Libra H2O is light and comfortable, with physical page-turn buttons, a great bezel for gripping, and a big but-not-awkward screen. The display is just the right size both for text-oriented books and small-format manga. The device has broad file format support and terrific integration with public libraries. Kobo's store has the popular books you're looking for. This ebook reader's only flaw, if you can call it one, is Amazon's near-monopoly over ebook sales in the US; if you have a big Amazon library, you won't be able to use the best ebook reader to read those books.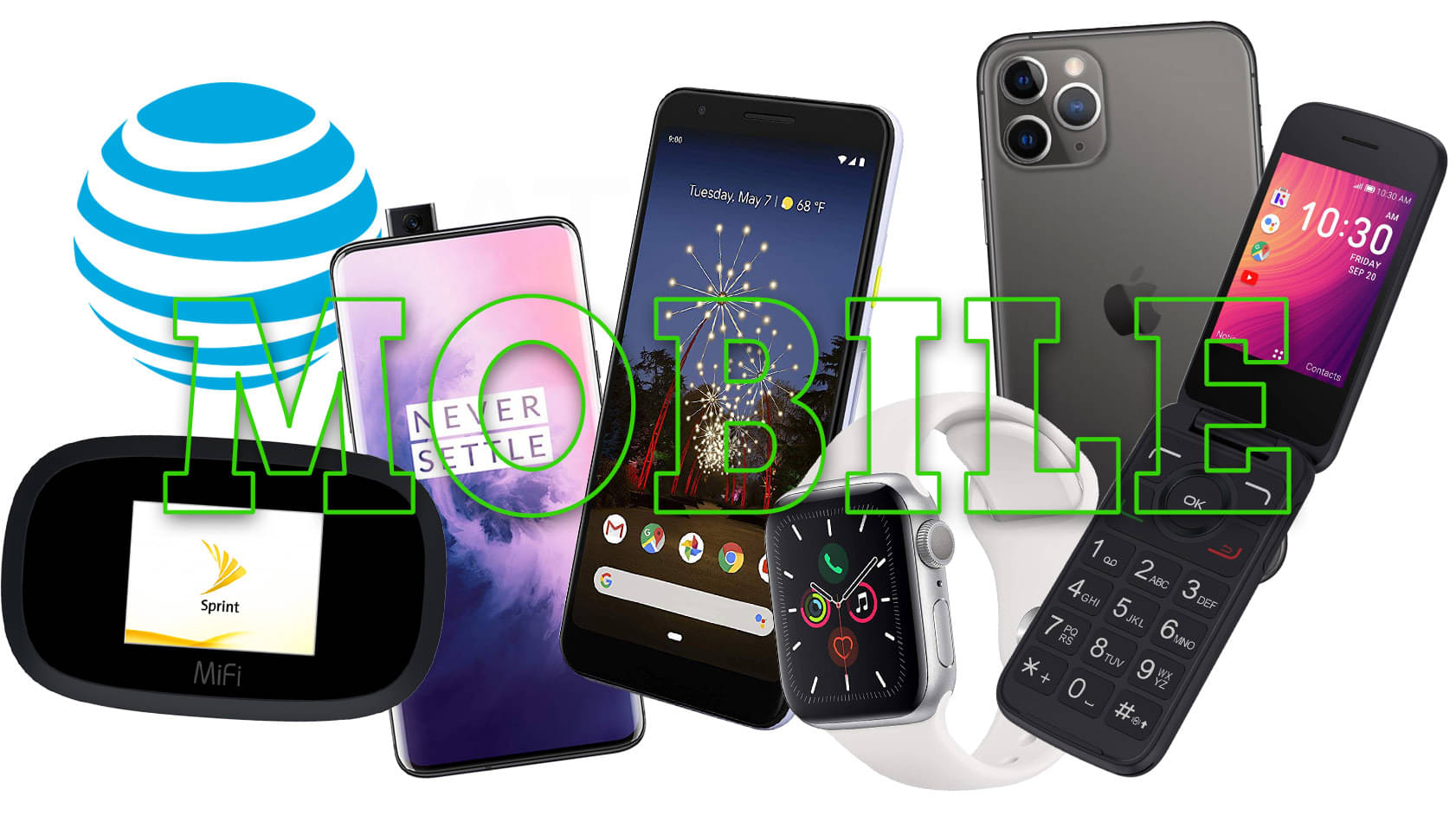 11 BEST CELLULAR NETWORK
AT&T
After five years in second or third place, AT&T regained the crown for America's fastest mobile network in 2019. It has new phone technology to thank. AT&T's wireless spectrum is highly fragmented, and before now, phones weren't able to take advantage of all of it at once. But 2019's flagship phones can run on all the lanes AT&T has to offer, letting it open up a lead over increasingly congested Verizon and outpacing T-Mobile, which has been focusing more on expanding coverage than hitting peak speeds this year. AT&T's "5G E" network isn't actually 5G, but it's the finest 4G America has to offer in 2019.
12 BEST ANDROID PHONE
ONEPLUS 7 PRO
$649
The OnePlus 7 Pro offers all the power and value of a $1,000 phone for $350 less. It has a solid build, a gorgeous 90Hz screen that never slows down, a wonderfully fast processor and software, and even a cool pop-up camera that gets rid of the selfie-camera notch. The 7 Pro is a smooth pleasure to use and shows Samsung and Apple that you don't need to charge four figures for a "pro" experience.
13 BEST iOS PHONE
APPLE iPHONE 11 PRO
$999
Apple's smaller flagship iPhone looks and feels absolutely premium, and it delivers great allaround performance. We're recommending it over the iPhone 11 because of its third camera and 4x4 MIMO antennas, which give it double the 4G performance of the iPhone 11 in many situations. While its denser screen gives you more data than the iPhone 11, the 11 Pro is more comfortable to hold than the iPhone 11 Pro Max. The 11 Pro is a powerful middle ground, delivering speed and elegance while not feeling unwieldy.
14 BEST BUDGET PHONE
GOOGLE PIXEL 3A
$399
$399 is a pretty high price for our budget phone category. But like the OnePlus Pro, the Google Pixel 3a is surprisingly free of compromises for a phone at this price. The 3a's standout feature is its camera, which uses Google's proprietary software to deliver the best images you'll see on any phone that costs less than $700. Fast software, frequent updates, decent battery life, and a high-quality build mean that although you're saving a lot of money, you won't feel like you made compromises.
15 BEST VOICE PHONE
ALCATEL GO FLIP 3
$99
The Alcatel Go Flip 3 has the body, simplicity, and usability of a classic flip phone. It works on 4G networks, so you won't get caught out as 2G and 3G networks slowly decline. The Go Flip3's most potent feature is its operating system, KaiOS, which truly bridges the traditional phone and smartphone realms. KaiOS adds Google Assistant, Facebook, Twitter, and a simple app store to make it easy to dictate text messages, sync contacts, and exist in an internetenabled world.
16 BEST HOTSPOT
INSEEGO MIFI 8000/8800
$240
Inseego's MiFi 8000 platform, available on Sprint as the 8000 and on Verizon as the 8800, is the best 4G hotspot platform available. It's pocket-size, speedy, and easy to operate, with a big touch screen on the front that lets you get at all the settings. With Category 18 LTE, it's a big step up from most older hotspots. 5G devices right now aren't quite fully baked, and carriers will keep beefing up their 4G networks for several years. For now, this mature 4G hotspot platform is the way to go.
17 BEST SMARTWATCH
APPLE WATCH SERIES 5
$399
You can read up to 3 premium stories before you subscribe to Magzter GOLD
Log in, if you are already a subscriber
Get unlimited access to thousands of curated premium stories, newspapers and 5,000+ magazines
READ THE ENTIRE ISSUE
December 2019