THE BEST FREE PC GAMES
PC Magazine|July 2020
Free-to-play games have become increasingly popular over the years, and it's easy to understand why. They're now so robust that you never feel handcuffed for not plunking down real cash. In case you're wondering why developers wouldn't charge anything for the game itself, they generally make money with in-game ads and selling virtual objects.
JEFFREY L. WILSON, GABRIEL ZAMORA
If you have some time to kill—and don't we all, lately?—you can't go wrong with a free title, especially when you're playing on PC, which has many free-to-play options. But with so many games to sample, finding a game worth downloading can be daunting. You could stick to free Steam games, but if you don't mind venturing outside the comfy convenience of Valve's online video game store once in a while, you'll find a lot of good stuff.
We've got some obvious picks in our list—the massively popular battle royale game Fortnite, for one, which combines third-person shooting, resource gathering, and building to create a highly addicting multiplayer experience. And of course, no free-to-play PC list would be complete without Riot Games' highly popular MOBA League of Legends. But there are plenty more titles on offer.
You can find some of these titles on Steam, others are on Epic Games Store, and still others must be downloaded from a game's official website. And all are well worth playing. (We've officially reviewed some of these games; you'll see the ratings they've earned below. But we've played them all.)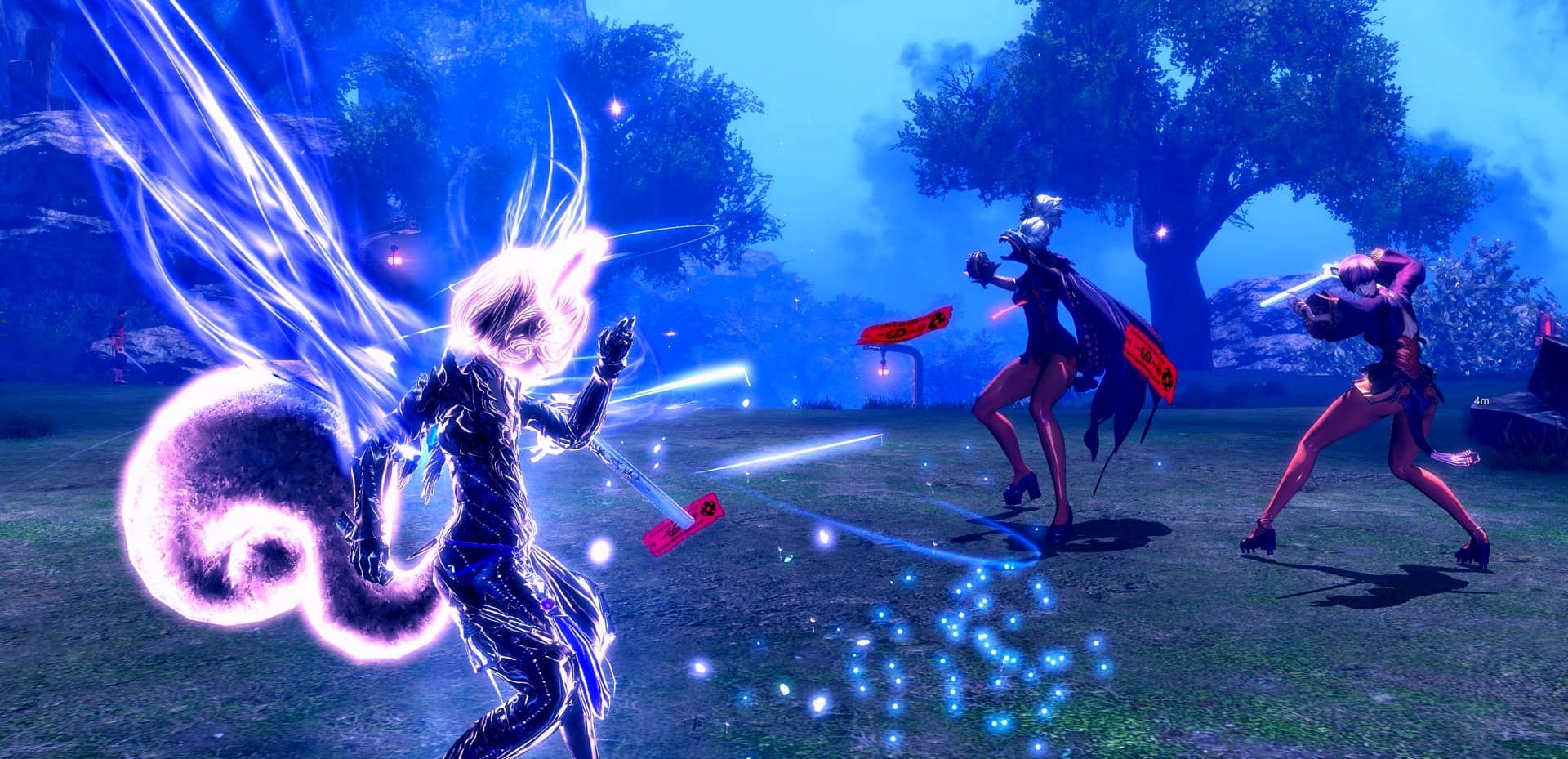 BLADE & SOUL
Where to play: Bladeandsoul.com
There are lots of free MMORPGs (massively multiplayer online role-playing games, so you can see why we use the acronym) to choose from, each with unique aesthetics, combat, and lore. Blade & Soul takes you to a fantasy world inspired by Asian mythology and martial arts. Blade & Soul looks great, thanks largely to the fantastic art style it uses. Environments make heavy use of green, red, and blue, so everything looks vibrant. And the game is packed with dungeons and raids to conquer, as well as strong player-versus-player systems that encourage you to master your skills.
If dungeon crawling isn't your thing, Blade & Soul's arena offers excellent PVP (player versus player) action to slake your competitive bloodthirst. Leveling is fairly easy, too, so it doesn't take very long to get to max level, where the game's content really opens up. The creativity of each player's character build truly shines in the arena, as no two players customize their character the same way.
Blade & Soul is free to play, but you have the option to purchase new warrior outfits, additional character slots, and other items. NCSoft keeps things fresh with new updates and content.
BRAWLHALLA
Where to play: Store.steampowered.com
Brawlhalla is a fighting game that echoes Nintendo's Super Smash Bros. series, but with a few unique twists of its own. You can participate in up to four-player competitive matches, with the object of knocking your opponent off the arena to score points.
You can read up to 3 premium stories before you subscribe to Magzter GOLD
Log in, if you are already a subscriber
Get unlimited access to thousands of curated premium stories and 5,000+ magazines
READ THE ENTIRE ISSUE
July 2020