Samsung Goes Big on Power, Size, and 5G With Galaxy Note20, Note20 Ultra
PC Magazine
|
September 2020
Are you ready to get to work? Samsung's new Galaxy Note20 and Galaxy Note20 Ultra phones are refinements on the Galaxy S20 lineup that add an S Pen stylus, fix some notorious camera issues, and link up better with your Windows 10 PC.
The Note20 starts at $999, and the Note20 Ultra starts at $1,299.
The Galaxy Note20 comes in two main models. First is the $999 Note20, which has a 6.7-inch, 1080p 60Hz screen; 8GB of RAM; 128GB of storage; a 4,300mAh battery; and a camera array similar to the Galaxy S20+ with a main 12MP sensor, a 64MP telephoto sensor that simulates 3x zoom, a 12MP wide-angle sensor, and a 10MP front-facing shooter. Then there's the fully-loaded $1,299 Galaxy Note20 Ultra: It has a 6.9-inch, 2,560-by-1,440, 120Hz screen; 12GB of RAM; either 128GB or 512GB of storage; a 4,500mAh battery; and a modified version of the Galaxy S20 Ultra's camera array, with a main 108MP camera, a 12MP, 5x optical zoom lens, a 12MP wide-angle sensor, and a 10MP front-facing lens.
Both models run Android 10 on Qualcomm Snapdragon 865 Plus chipsets, which are a little bit faster than the Galaxy S20's Snapdragon 865 chips. The phones look like Galaxy Notes, more squarish than Galaxy S models, and this year with a prominent camera bump on the back.
"We wanted to develop a form and shape that is unique to the Note [20] while making sure it still resembles the Note [series]," Samsung senior designer Yunjin Kim said. In her view, that means a "geometrically extruded" camera bump that echoes the shape and edges of the phone. The big bump is "revealing the high-performance aspect [of the camera] with confidence," which might be true, but it also might just be required for the camera assembly.
The smaller Note20 comes in bronze, gray, or green, and the Ultra comes in black, bronze, or white. "While the previous Note 10 showed the energetic aspect with an 'aura' color containing the principles of light and prism, [the] Note20 will focus on comfort and subtle luxury with calm and neutral colors," designer Jung-Taek Lee said.
Samsung is offering all-carrier unlocked versions of the phones as well as individual carrier-branded models in the US.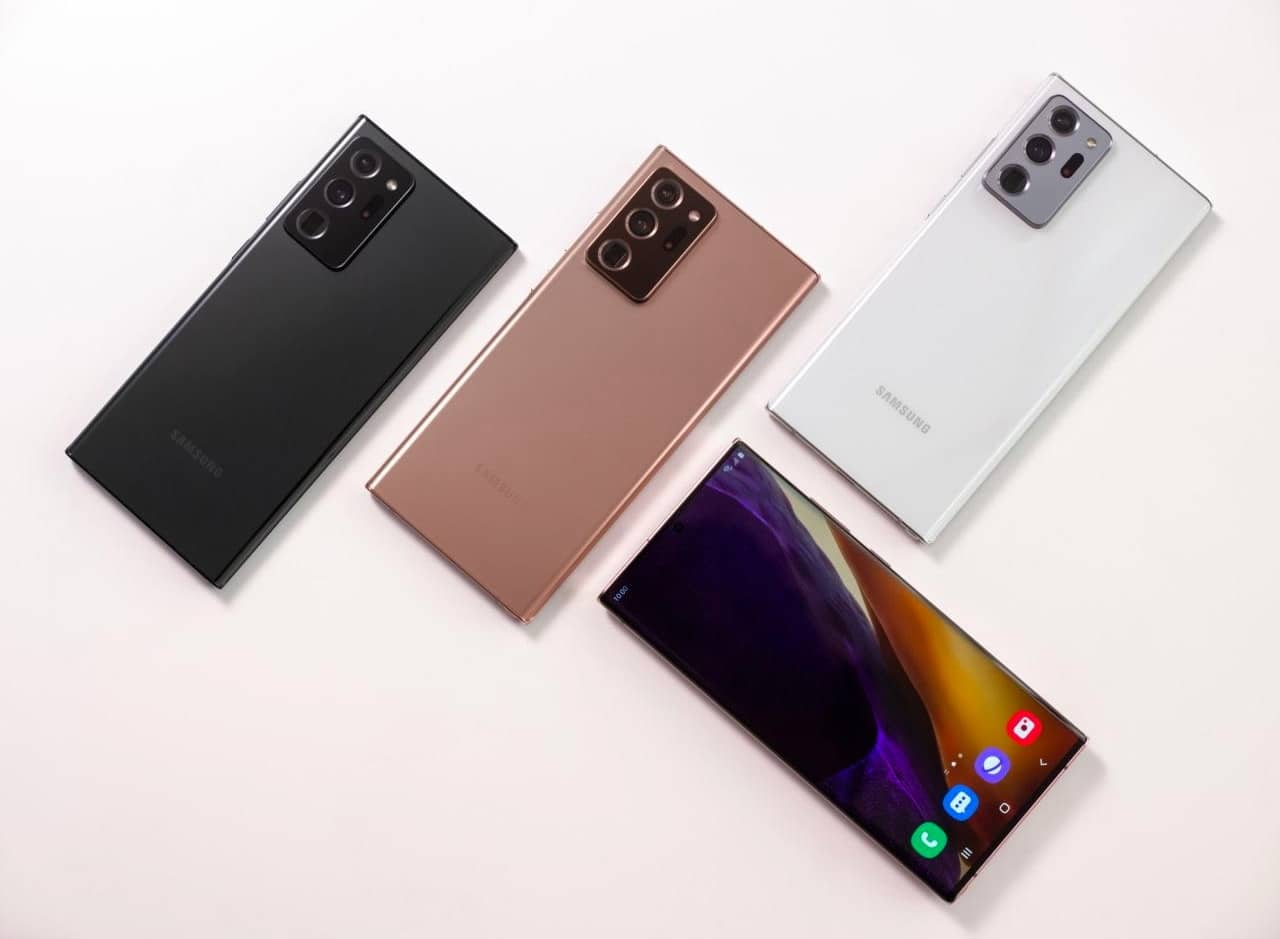 THE PEN'S THE THING
The most special thing about the Galaxy Note line is and has always been the S Pen. The Note started as a "big phone," and a lot of people bought it because it was a big phone, but there are a lot of big phones these days. Very few phones have styluses that work well, though, and no manufacturer has put as much thought into the stylus experience as Samsung with the Note line. That's why my wife and daughter, who are both artists, have Notes: they wanted "the phone with the pen."
You can read up to 3 premium stories before you subscribe to Magzter GOLD
Log in, if you are already a subscriber
Get unlimited access to thousands of curated premium stories, newspapers and 5,000+ magazines
READ THE ENTIRE ISSUE
September 2020