How to Spring Clean Your Electronics
PC Magazine|April 2020
There's spring cleaning, and then there's coronavirus cleaning. COVID-19 news has made you aware of how many times a day you touch your face, but how about the number of times a day you touch your phone and other devices?
You may want to dunk everything into a vat of bleach, but before you go that route, grab some microfiber cloths, cotton swabs, distilled water, isopropyl alcohol, and dish soap, and read our guide to getting your gadgets gleaming— after you unplug or turn off, of course. We'll show you how to disinfect your devices and give everything else a general cleaning.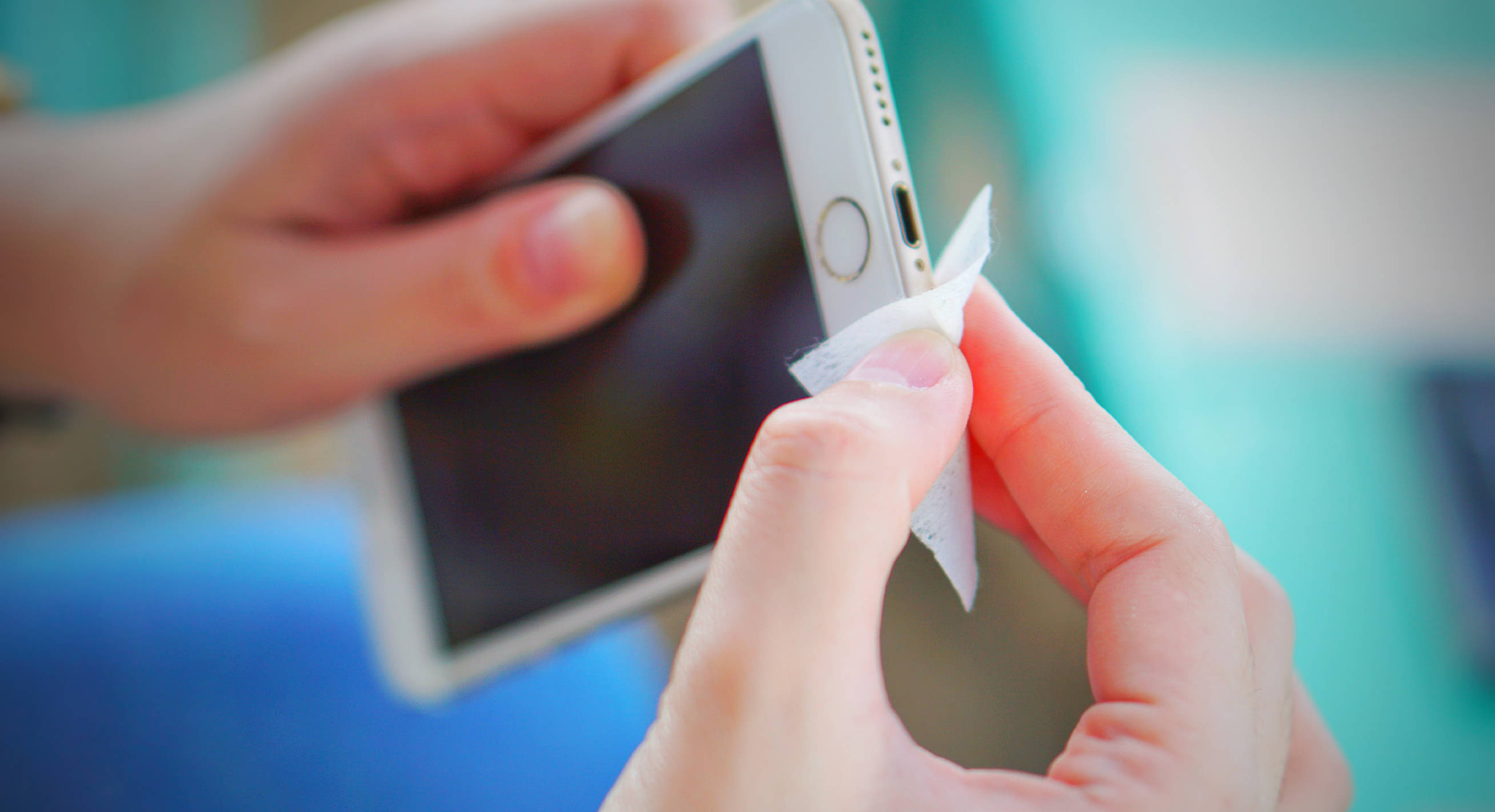 HOW TO CLEAN A PHONE OR TABLET
Phones and tablets have an oleophobic (fingerprint-resistant) coating that could come off, so manufacturers generally recommend wiping them down with distilled water and a barely textured microfiber cloth and then using cotton swabs to clean around crevices, like the edges of the screen and buttons. But a global pandemic is no time to heed manufacturer warnings.
To kill germs, get some 99 percent isopropyl alcohol, distilled water, a spray bottle, and a disposable microfiber cloth. Mix a solution that is 70 percent alcohol and 30 percent water and put it in the spray bottle. Then remove the case from your phone or tablet, spritz the cloth with the solution, and thoroughly wipe down your phone. Do not reuse the cloth.
If you're concerned about your screen, put on a tempered glass screen protector. Though a screen protector is likely to be treated with a coating as well, it's at least easily replaceable and won't cause damage to the device.
Before you replace the case, go over it with the solution and a cloth and let it dry completely. Then be sure to wash your hands, or all your cleaning will have been for nothing.
If you're just concerned about grime and not germs, you can use wipes such as Care Touch Lens Cleaning Wipes.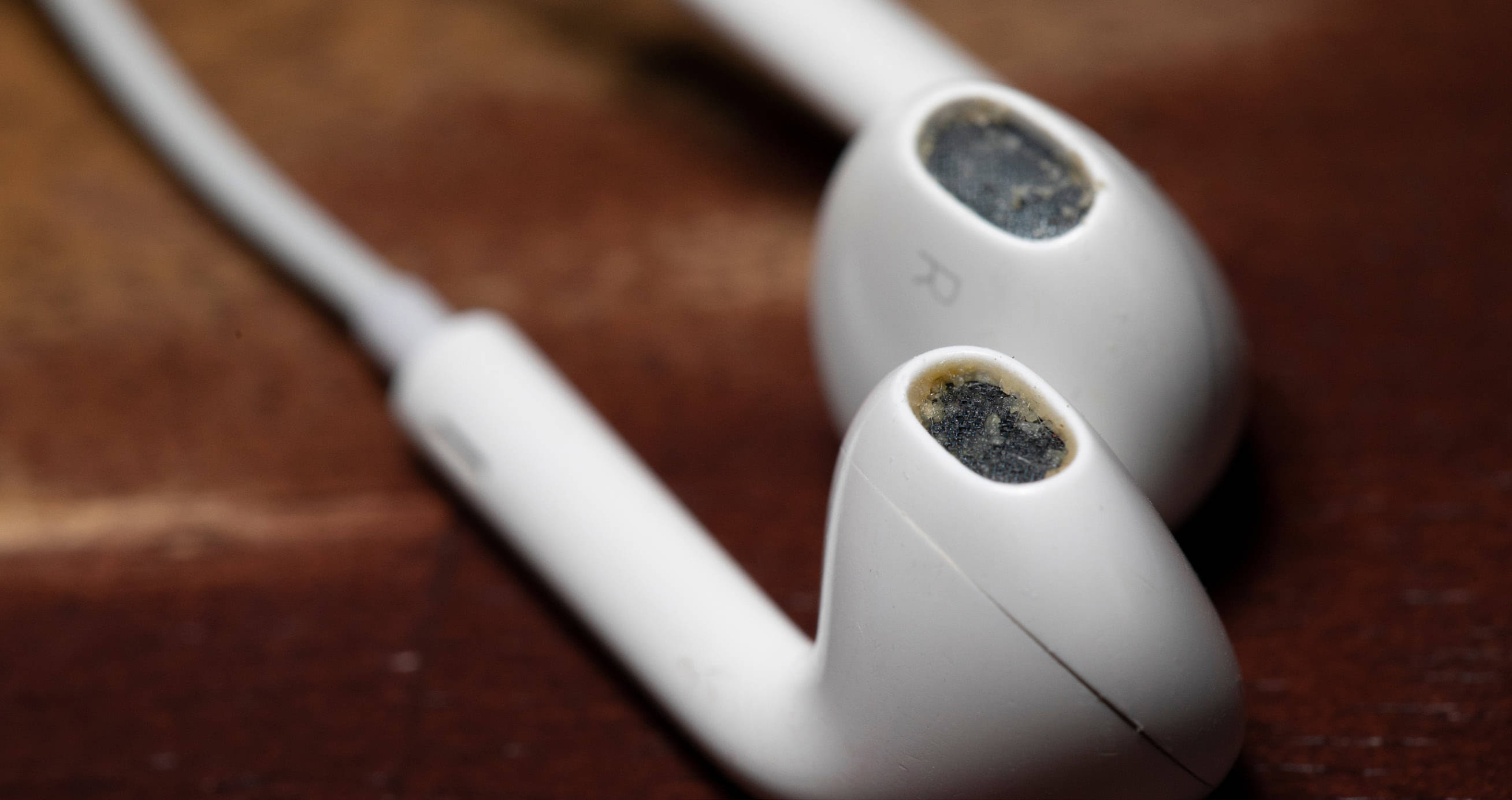 HOW TO CLEAN HEADPHONES AND EARPHONES
Your headphones and earphones are some of the closest things to you. Aside from being coated in sweat and wax (gross, but facts), they're likely making your germ-filled commute with you.
The general recommendation for over-the-ear headphones is to go over them with a microfiber cloth dampened with a little water. AirPods and other all-in-one units without ear tips are supposed to be cleaned only with a microfiber cloth. To remove wax and dust from headphones and earbuds, you can take a bit of adhesive putty, roll a tiny bit into a ball and quickly and lightly press to remove gunk from any grille parts.
Once again, though, these aren't normal times. So if you want to de-germify, grab the same solution you made for your phone, spray it on one of those disposable microfiber cloths, and wipe down the entire surface. The same goes for over-the-ear headphones.
You can read up to 3 premium stories before you subscribe to Magzter GOLD
Log in, if you are already a subscriber
Get unlimited access to thousands of curated premium stories and 5,000+ magazines
READ THE ENTIRE ISSUE
April 2020