ECS Liva Z3 Plus: Affordable Mini PC
The ECS Liva Z3 Plus may not look like much of a system, but packed inside this not-quite-palm-size device is a Core i5 desktop capable of running office tasks with ease.
The model seen here is held back by its skimpy 4GB of standard onboard RAM, but if you don't mind springing for a second SO-DIMM stick to upgrade it to 8GB and a Windows 10 license (an OS is not preinstalled), you'll find the Liva Z3 Plus a highly affordable, potent mini PC for everyday computing in places where you don't have room for a tower of any kind.
A CAREFULLY CRAFTED CHASSIS
Measuring 1.4 by 5 by 4.6 inches (about the footprint of a plastic CD case, just thicker), the Liva Z3 Plus is extremely compact and able to fit just about anywhere. Using an included mounting bracket, you can also easily mount it to the back of a desk or a monitor, hidden out of sight.
The system doesn't have much in the way of thermal hardware inside: There's a copper heat pipe and a small fan along with an even smaller heatsink. It's reminiscent of what you'd expect to see inside a laptop, though in truth most laptops I've seen have more in the way of cooling than this system does. (I'll get into that more later on, when I put the system through its paces.)
The case's exterior leaves something to be desired in terms of cooling. Banks of ventilation slots on two sides of the case allow for airflow, but that's it. Additional holes for ventilation may have detracted from the Liva's overall aesthetic, but with how the interior fan sits, it might have been beneficial to have cutouts on the top of the system, as well.
The front and back of the device are laden with ports. The front holds all of the system's USB ports—three USB 3.1 Gen 1 Type-A, plus a single USB 3.1 Gen 1 Type-C port, along with a 3.5mm audio jack and the power button. The back is home to HDMI and mini-DisplayPort video outputs, the power connector, and a pair of RJ-45 Ethernet jacks.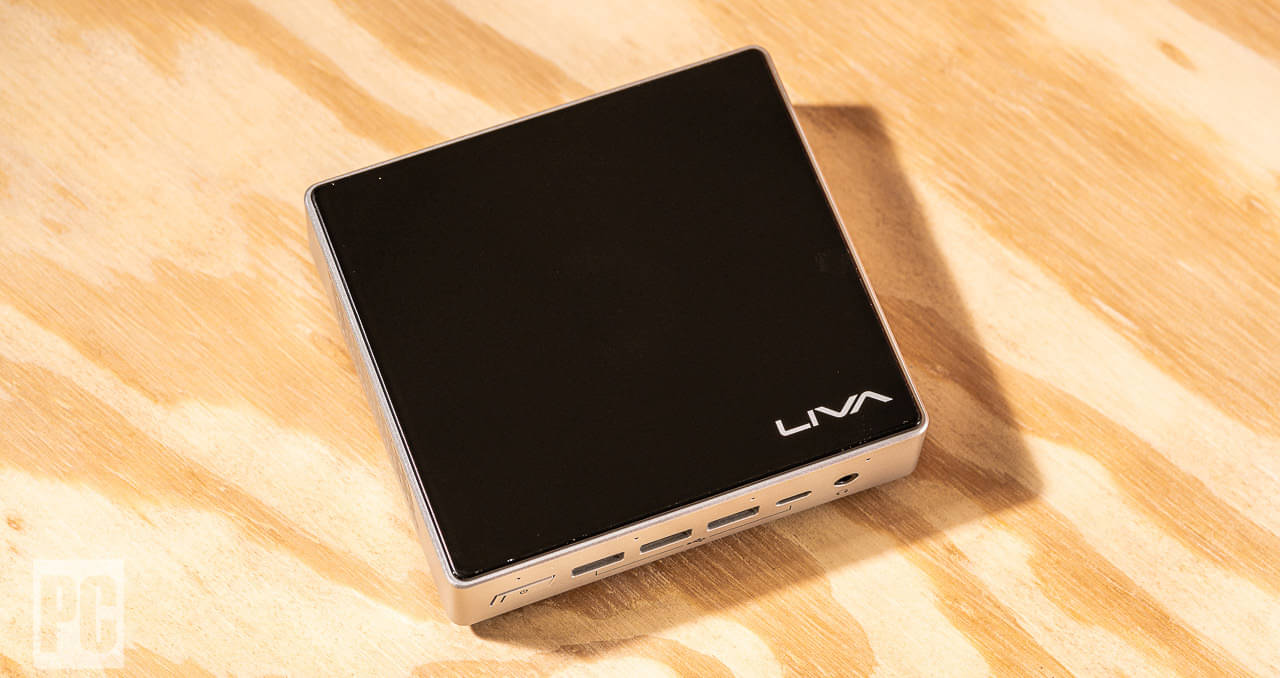 ECS Liva Z3 Plus
PROS
Highly compact design. Core i5 processor. Wi-Fi 6 support. Alexacompatible internal mic array. Affordable price tag. Easy to work on and maintain.
CONS Ships with just 4GB of RAM. Oldschool BIOS. Windows 10 is only OS supported, and must be installed.
BOTTOM LINE If you need an affordable mini PC with strong performance for everyday tasks, ECS's Liva Z3 Plus is a sensible option— providing you don't mind upgrading it with an extra stick of SO-DIMM RAM.
The choice to use two RJ-45 jacks on this system is a little unusual. Both operate at single-gigabit speeds, but the system also comes with an 802.11ax (Wi-Fi 6) controller that can operate significantly faster, with speeds of up to 2.4Gbps. This level of performance is available only if you have a compatible 802.11ax router, but even with an older 802.11ac router, you may well get superior internet performance by using Wi-Fi instead of Ethernet.
Now, there isn't anything wrong with having two RJ-45 jacks, and it can be beneficial in vertical-market installations where connection redundancy matters. But on a system with such limited space for ports, trading out one of the RJ-45 jacks for an extra USB port or a proper antenna for the Wi-Fi might have been a more practical option. Every inch counts on a mini PC like this.
ECS also adds an extra feature to the Liva Z3 Plus that may have wider application than that extra RJ-45: a four-point digital microphone array inside the chassis. This could be useful for chatting with other folks online, but the intended purpose is for use with Amazon's Alexa software for Windows.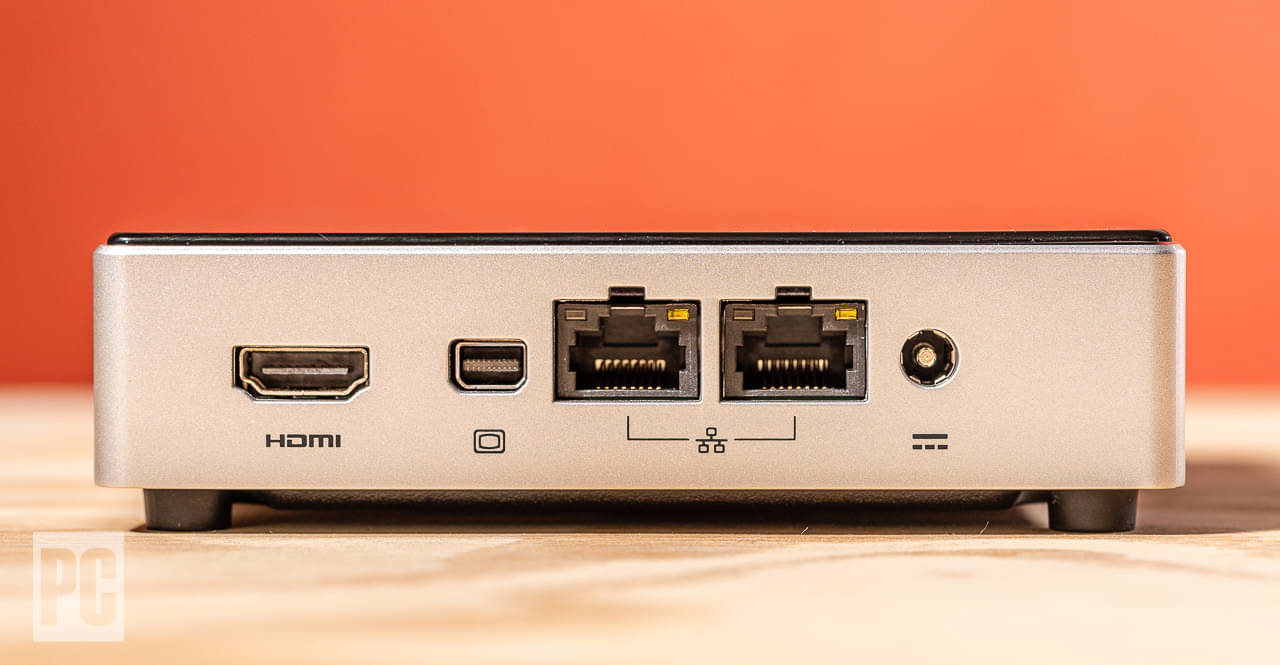 GETTING INSIDE THE LIVA
You can read up to 3 premium stories before you subscribe to Magzter GOLD
Log in, if you are already a subscriber
Get unlimited access to thousands of curated premium stories, newspapers and 5,000+ magazines
READ THE ENTIRE ISSUE
October 2020