Canon EOS R: Its First FullFrame Mirrorless Camera
PC Magazine|January 2019
The two biggest names in photography—Canon and Nikon—sat on the sidelines and watched as Sony became the hottest player in the full frame mirror less world.
That changed in late summer, with both companies debuting new systems. We've already looked at the Nikon Z 7, which is a solid first effort for the company. The Canon EOS R isn't as polished or as featured, but it does have one big advantage for Canon users: It works with your existing SLR accessories and with lenses via an inexpensive adapter. Despite offering a little bit more resolution, though, the EOS R is no threat to the Sony a7 III, our Editors' Choice in this category.
CANON'S DESIGN CHOICES
The EOS R's silhouette looks like a Canon—it has the gentle, sloping lines we're used to seeing in the company's industrial design, a contrast to the more angled feel of the Nikon Z 6. It's a similar size to an entry-level SLR minus the extra space for the mirror box. The EOS R measures 3.9 by 5.3 by 3.3 inches (HWD) and weighs 1.5 pounds (without a lens attached). Canon states the EOS R is protected from dust and splashes.
The EOS R's handgrip is very comfortable. It's the first thing I noticed, and a big plus—but the EOS R falters in other ergonomic areas. For one, its power switch is on the top plate, to the left of the EVF and hot shoe. It's a simple two-stage design and takes up a good amount of space that I'd prefer to see dedicated to a different control—a programmable dial, perhaps. Missing are any front control buttons; they can come in handy.
The front control dial sits perpendicular to the top of the handgrip, with the M-Fn button right next to it and the shutter release ahead. M-Fn brings up an on-screen menu to quickly adjust ISO, drive, auto focus, white balance, and flash power settings. The latter are only for an external Speedlite—the EOS R has no builtin flash, a feature absent from almost all modern full frame cameras.
The rear control wheel is the most troublesome. It sits flat at the rear of the top plate but is positioned so it's a little bit of a reach to touch and turn. And, for me at least, the rear dial is an essential control.
The shooting mode is adjusted via a button located at the center of the rear dial. I would have preferred a dial, but it's something that comes down to pure personal preference.
The Menu button is on the rear. To the right of the EVF is the M-Fn bar. It's something new from Canon and to cameras in general. The narrow touch sensitive strip responds to taps and swipes and can be used to adjust various settings. I opted to use it to adjust the focus area, but it can also be set to change other settings, including ISO, white balance, and microphone sensitivity.
It's fine that M-Fn is so configurable. But I'm not sure if it's that useful. It has two operating modes—one in which you have to touch it for a split-second before it becomes active and a second in which it's always active. Each has its own problems. If you go with the delay, you'll find the touch controls a little frustrating to use. If you go with no delay, you're going to change settings by accident. Also, since the bar uses the same type of technology as a touch screen, you need to have skin-to-skin contact for it to work.
There's no focus adjustment joystick, which is included in the EOS R's two closest competitors, the Nikon Z 6 and Sony a7 III. That's a shame, because adjusting focus points with the rear directional pad is a slow chore. And though the LCD supports touch-and-drag focus-area adjustment when you're framing shots with the EVF, it's difficult to use if you're left-eye dominant—too much of your face covers the control that you should be using to move the focus point.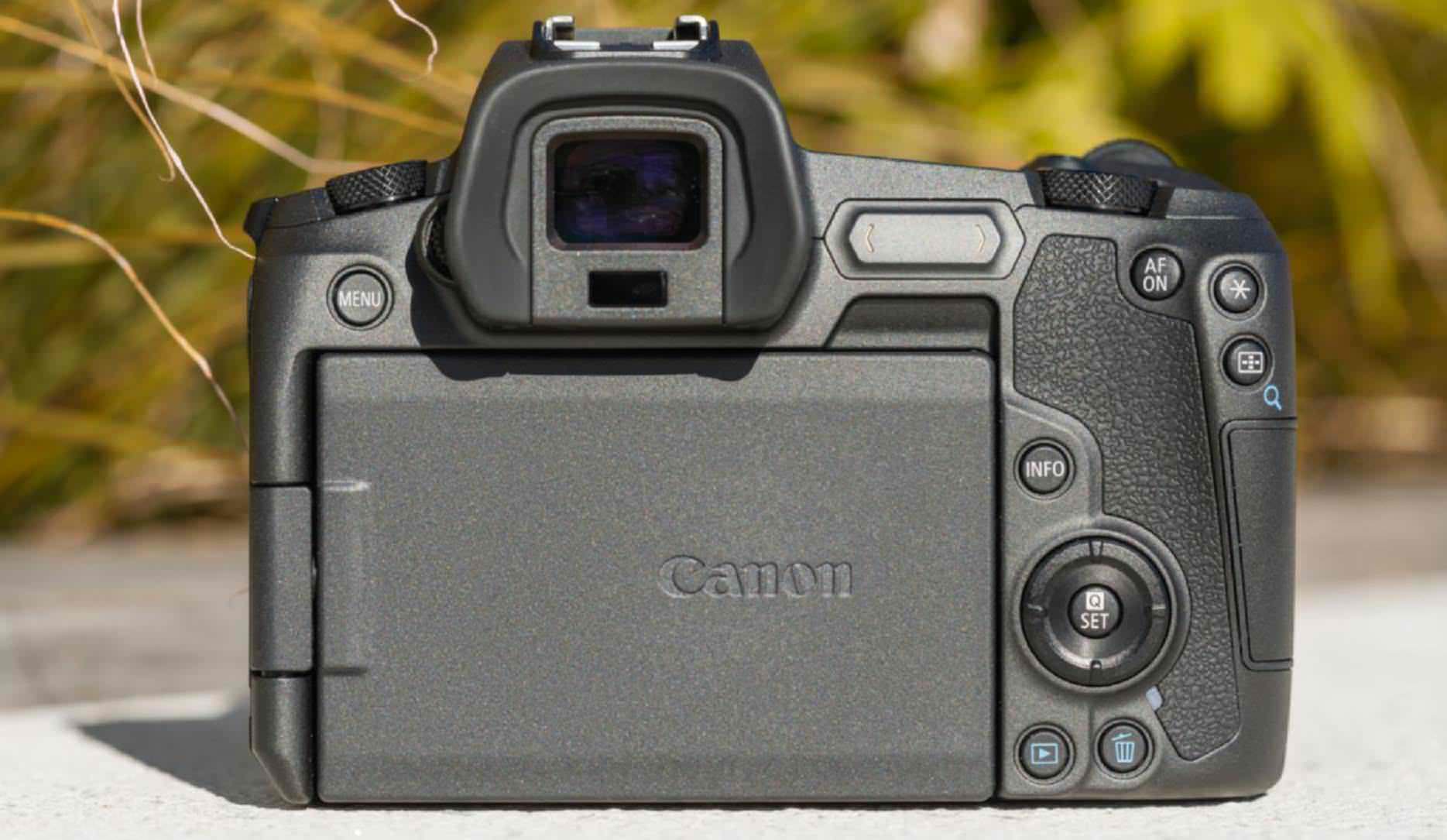 In addition to on-body controls, native lenses for the EOS R include an on-lens control ring that's programmable and includes detents, which let you lock into adjustments with confidence; you can adjust the aperture or EV compensation by a third of a stop easily with a one-click turn. The lens-ring system is not perfect, though. I confirmed a bug that others have reported when using it as an ISO control adjustment: The EOS R can sometimes slip in or out of automatic ISO control seemingly at random when you're setting ISO using the lens ring. Hopefully, Canon will address this with a firmware update.
The rear LCD is a vari-angle design, which means it can swing out to the side and face all the way forward, up, or down. The screen can also reverse and tuck in against the body so it will be protected for storage or transport. It's the only full-frame mirror less camera we've seen with a screen of this type—rivals around this price point, the Sony a7 III and Nikon Z 6, feature screens that tilt up and down but don't swing out to the side or face forward. We expect Panasonic's first full-frame mirror less camera, scheduled to ship next year, to have a screen design similar to that of the EOS R.
The EOS R's 3.2-inch display is sharp: 2.1 million dots deliver plenty of detail and allow you to magnify the frame to confirm critical focus. It's also sensitive to touch. You can navigate menus, swipe through images during review, and tap to set a focus point.
The viewfinder is very good, although it's not the best we've seen around this price. The EOS R is slightly smaller, with a 0.71x magnification rating, versus the 0.8x you get with the Nikon Z 6 and 0.78x offered by the Sony a7 III.
You can read up to 3 premium stories before you subscribe to Magzter GOLD
Log in, if you are already a subscriber
Get unlimited access to thousands of curated premium stories and 5,000+ magazines
READ THE ENTIRE ISSUE
January 2019