Quarantine Tech
Innovation & Tech Today
|
Summer 2020
How Medical Technology is Advancing the Fight Against COVID-19
We're living in unprecedented times with the novel coronavirus wreaking havoc on nearly all aspects of our society. Though it has been several months since states issued stay-at-home orders, there is still much we don't know about the coronavirus, or when and how life might return to normal.
But if there's one bright spot in this horrible pandemic, it's that we're seeing healthcare and medicine at its best. Here's a look at some of the medical technologies that are being used in the battle against coronavirus and some that will be used to help prevent future outbreaks.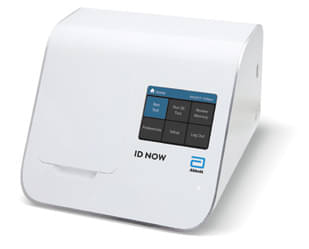 Molecular Testing Picks Up Speed
Up until recently, most disease testing generally required that a patient visit a doctor's office to collect a sample. The sample would be sent out to a lab where it was analyzed on large molecular testing devices, and after several hours or even days, a result would be relayed back to a physician.
While this is still the case for most COVID-19 testing, the pandemic has spurred the development of better testing methods. Companies such as LabCorp and Everlywell have developed convenient, at-home COVID19 testing kits. This will let people who think they may have been infected collect a sample while safely and comfortably quarantined to limit their exposure.
Molecular diagnostics company Cepheid has developed a COVID-19 test that is still conducted in a lab but can deliver results in as little as 45 minutes, allowing more people to get tested faster. Health giant Abbott has created a device that takes COVID-19 testing out of the lab altogether. Its ID NOW testing device is portable enough to be used in a doctor's office or field clinic and can provide a test result in just 13 minutes.
Though there is still a severe shortage of COVID-19 tests in much of the United States, these innovative products will help to fill that gap more quickly. And once we make it through this pandemic, rapid, portable, and more convenient testing will help control a resurgence of COVID-19 and limit the outbreak of other viruses that we may someday face.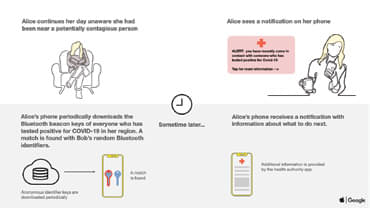 An App For That
Contact tracing is the process being used to further prevent the spread of COVID-19 by tracking and monitoring the number of people who have been exposed to the virus. It's an approach that helped eliminate smallpox and also slow the spread of SARS in 2003.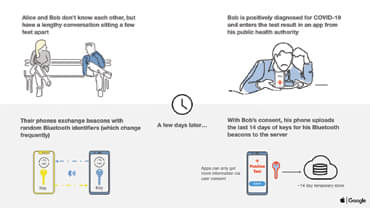 Fundamentally, contact tracing is low tech; it's basically detective work to find out who has been feeling symptomatic, where they've been, and who they've been around. However, smartphone technology is enabling contact tracing to happen faster and more efficiently.
You can read up to 3 premium stories before you subscribe to Magzter GOLD
Log in, if you are already a subscriber
Get unlimited access to thousands of curated premium stories, newspapers and 5,000+ magazines
READ THE ENTIRE ISSUE
Summer 2020