Getting Around Will Not Be the Same
Innovation & Tech Today
|
Summer 2020
The Future of Travel Post COVID-19
Let's stipulate at the outset — we can't and will not try to predict the future. That said, in the middle of this pandemic is as good a time as any to figure out what life will be like when it's over. Let's look at travel — how we'll get around when restrictions are finally lifted and life returns to what we'll call, for now, the "new normal."
Big Picture Issues
Analysts who follow the oil industry have an interesting and potentially earth-changing observation. Rystad Energy, an independent research and business intelligence firm, looking at news, trends, and the impacts of COVID-19, predicted while demand for oil will rebound post-pandemic, peak demand will hit later in the decade as transportation shifts to electric drive and renewable energy continues to gain ground.
Airbnb Co-Founder and CEO Brian Chesky told Axios in an interview he felt global travel may never fully recover from the impact of COVID-19. In his vision of the near future, he expects more travel by people within their own countries, possibly for longer stays.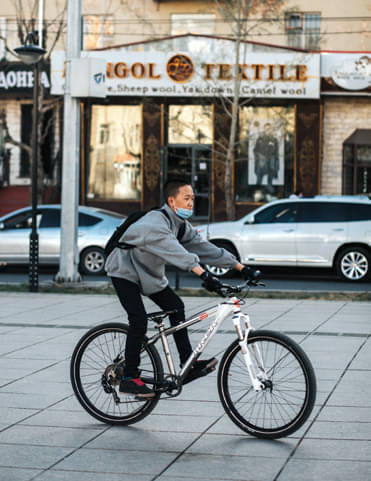 Air Travel & Remote Work
If the Airbnb exec is correct, air travel may see the biggest impact. Airlines have already been hit hard by the pandemic, although they've also benefited from some generous grants and loans to ease the pain.
Airline industry analysts noted it took six years for the industry to fully recover after 9/11. That was without the fear that any fellow traveler might be carrying a deadly disease.
Business travel often involves not only sitting on a packed airplane, elbow-to-elbow with your fellow travelers, but in-door meetings, conferences full of handshakes and tightly packed receptions, and vertical travel on crowded elevators — all no-nos during the pandemic that will have a lingering negative aftertaste.
You can read up to 3 premium stories before you subscribe to Magzter GOLD
Log in, if you are already a subscriber
Get unlimited access to thousands of curated premium stories, newspapers and 5,000+ magazines
READ THE ENTIRE ISSUE
Summer 2020