FLY ME TO THE COSMOS
Innovation & Tech Today|5-Year Anniversary
Neil deGrasse Tyson will be returning to Cosmos in 2020.
"Do you like walks on the beach?" Neil deGrasse Tyson jokingly asked when we sat down with him. It may be a stereotype of the scientific community, but one might not expect such charisma and humor from an astrophysicist. But it's exactly this demeanor that makes Tyson so relatable, and in turn, makes astrophysics relatable.
From his book Astrophysics for People in a Hurry to his television series Cosmos, based off of the book by Carl Sagan, Tyson has become a prominent spokesperson for science promotion, education, and edutainment. In fact, Cosmos, a limited series that debuted with critical acclaim in 2014, is finally getting a second season, hosted once again by Tyson.
In addition to Tyson, this season will be helmed by returning Executive Producers Jason Clark and Seth MacFarlane.
Earlier this year, we had the opportunity to sit down with both Neil deGrasse Tyson and Jason Clark to discuss the current climate of science education, what made Cosmos so popular, and what fans can expect from this upcoming season.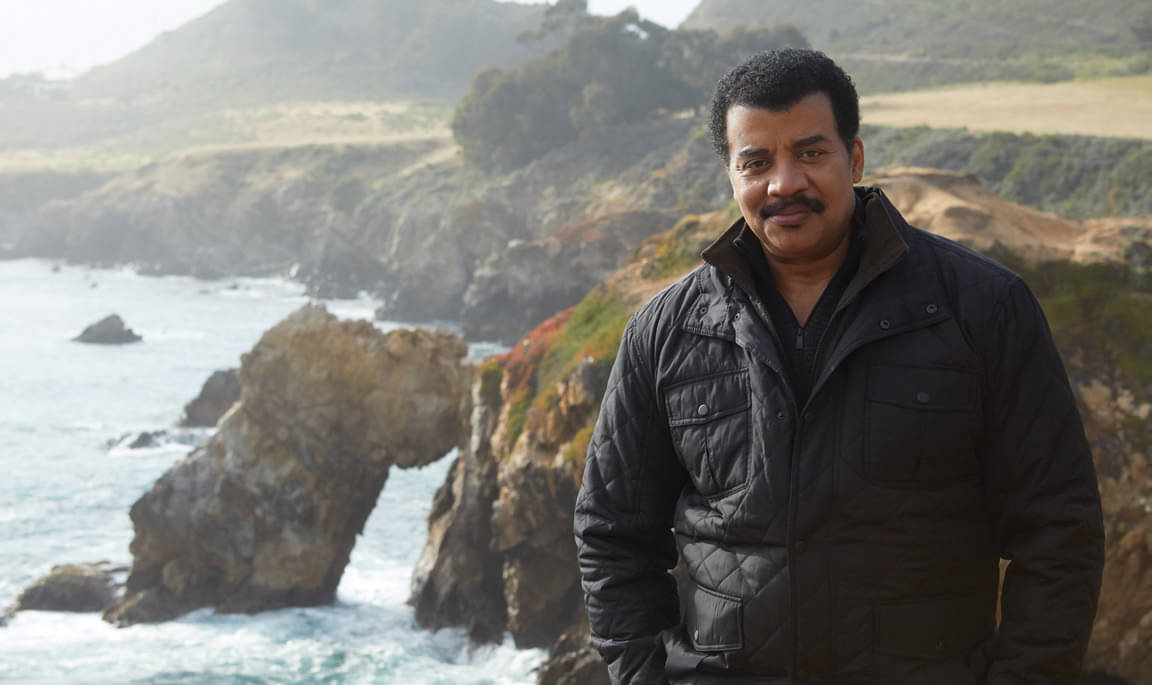 Innovation & Tech Today: Are you surprised at how much people love Cosmos?
Neil deGrasse Tyson: Yes and no. The "No, I'm not surprised" part comes from the fact that the recipe was already tested in 1980 and that recipe is the interplay of science and storytelling; representing science not as a set of different disciplines but as a tapestry of all branches of science becoming one because nature doesn't split chemistry from physics from biology – it's all intermingled in nature. Cosmos wove that tapestry and presented it to you in a way that mattered. In a way that you felt you weren't simply learning from a documentary, you were being compelled to use this new wisdom that the show was sharing with you to try to make a better world for yourself and for everyone and that got tested in that series. That was an immensely successful series so we said, "Let's do that again."
Now, here's a behind-the-scenes thing you don't even know. It was not obvious initially that it was going to land on National Geographic or Fox in the 2014 incarnation and we took it around to various places and what they all said was, "Well, this is modern times, and we can't use any writers from the original one," and it's like they don't really understand, as Ann Druyan is quick to point out, there are people walking among us who have tattooed on their skin quotes from the original Cosmos.
And you're going to say we have to bring fresh writers; bring in a young set because that's your grandfather's documentary? And Ann stayed strong on this and said, "No. We know what we're doing here," and it would finally land in the way it did where he had creative freedom to tell the story in the way we intended with the DNA that was traceable from 1980.
I&T Today: Right, and Seth MacFarlane really championed the series because he was such a fan of it?
NdT: Of the original [series], correct. And he brought it to Fox and Peter Rice and the team.
You can read up to 3 premium stories before you subscribe to Magzter GOLD
Log in, if you are already a subscriber
Get unlimited access to thousands of curated premium stories and 5,000+ magazines
READ THE ENTIRE ISSUE
5-Year Anniversary