Fire Safety And Pollution Control While Cooking
Electronics For You
|
August 2019
Cooking releases several pollutants as well as particulate matter into the air.
When such pollutants are exhausted from a kitchen, these can release smoke, grease and odours in outdoor air. Exposure to contaminated air may lead to such health problems as asthma, cough and respiratory tract infections.
Most victims of fires die due to inhalation of smoke or toxic gases rather than burns. Cooking is the primary cause of home fires. Smart sensors, powerful chimneys, smoke detectors and alarms can be added to the kitchen for safety purposes. Keeping a fire extinguisher near the kitchen for the worst cases and learning how to use it can come in handy in case of emergencies.
The Internet of Things (IoT) is making possible a new wave of smart kitchen gadgets, from sensors that maintain a favourable temperature to those that keep track of activities on the stove. Here is a roundup of safety devices for your kitchen.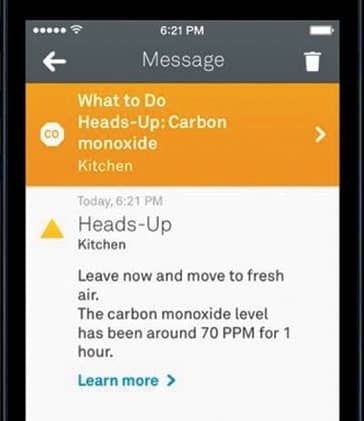 Smoke detectors
A smoke detector keeps an eye on things and can send alerts about a problem at home to users anywhere in the networked world. It can be used anywhere in the house, but is especially useful in the kitchen, where it can check for gas buildup from a leaky or forgotten stove.
A smoke detector, like Birdi, monitors smoke, carbon-monoxide, pollen, particulates, temperature and humidity. If any of these rise to worrisome levels, it alerts the users and anyone else who is authorised (friends, family or neighbours) via text message, or an automated call to the cellphone or landline. This way users know something is wrong even when they are not at home to hear the alarm.
Multiple devices can also repeat alarms from other rooms or even other houses if the neighbours connect their device to the users'.
You can read up to 3 premium stories before you subscribe to Magzter GOLD
Log in, if you are already a subscriber
Get unlimited access to thousands of curated premium stories, newspapers and 5,000+ magazines
READ THE ENTIRE ISSUE
August 2019