Benefits And Challenges Of Cloud-Based Testing
Electronics For You
|
August 2019
Testing as a Service (TaaS) enables running as many tests in parallel as needed. This helps perform cloud-based tests faster than those that are hosted on local hardware
Cloud-based testing utilises cloud-based tools to emulate real-world environments and user traffic. It can be applied for testing cloud, Web and installed applications. Providers of cloud testing services and tools offer test environments that can be configured according to the application's requirements.

Cloud technology has given rise to Testing as a Service (TaaS), which allows organisations to outsource their testing efforts. TaaS can be used for overall software testing as well as for conducting specialised types of testing such as performance, security or functional. Before choosing the type of cloudbased testing, it is important to consider the benefits and challenges of cloud-based testing.

A cloud-based test grid makes it easy to test an application against a large variety of environments without setting up any infrastructure. A test cloud can collect and display data about test results that can help quality analysis teams to understand why some tests fail for reasons that are hard to track down. It can also help collect and interpret this data from a local test grid.

Cloud-based testing offers a number of advantages for organisations to run tests on a recurring basis as part of continuous delivery pipelines. It allows organisations to significantly reduce the time and cost for software testing.

Benefits of Testing as a Service

TaaS enables running as many tests in parallel as needed. This helps perform cloud-based tests faster than those that are hosted on local hardware. So, one does not have to wait for one test to complete to use the infrastructure to run the next one. Capacity of the test infrastructure is virtually unlimited in cloud testing, which further increases speed.

Advanced test clouds enable the ability to record videos of tests in action to use at a later time. This can be tremendously useful when there is a need to troubleshoot a test or gain deeper insight.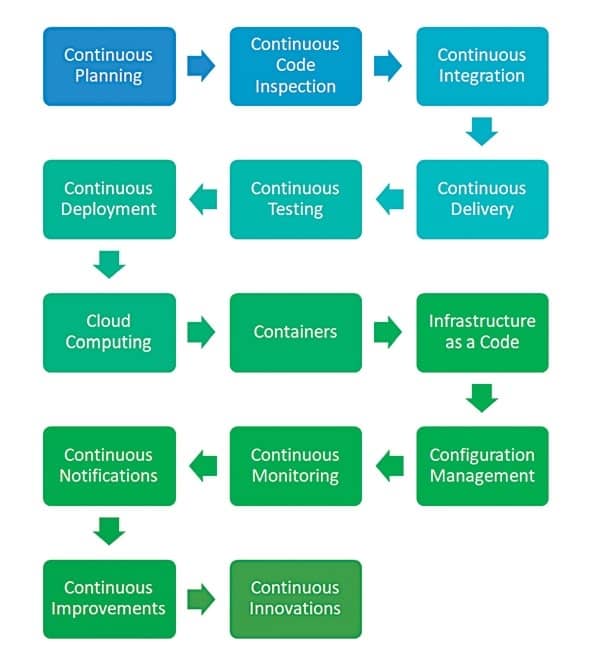 When a new version of a testing framework is deployed, it needs to add tests for a new type of device or operating system. With a cloud test grid, updates happen automatically, and cloud test vendors handle software updates for the users. This means users can spend more time improving their apps, while someone else keeps their test grid up-to-date. Cloud testing enables them to perform tests on real devices, while also providing access to simulators.
You can read up to 3 premium stories before you subscribe to Magzter GOLD
Log in, if you are already a subscriber
Get unlimited access to thousands of curated premium stories, newspapers and 5,000+ magazines
READ THE ENTIRE ISSUE
August 2019