Worshipped And Abandoned
Down To Earth
|
January 16, 2019
The circular economy of cattle has been ruptured. Restrictions on cattle trade are forcing cattle rearers to abandon the cows, and therefore, their livelihood. Jitendra and photographer Adithyan P C travel across the cow belt in the country and neighbouring Nepal to understand how it has hit the poorest
RAHAMDIN KHAN has not slept well for over a year. Resident of Khoabas, a bucolic village of 500 households at the foothills of Aravali mountain range in Rajasthan's Alwar district, Khan witnessed a cruel turn of fate. Life has undergone a change, and nothing but his traditional white kurta and pyjama remains the same. Goats and buffalos ramble around his house, but cattle, that once dictated his family's economy, are conspicuously absent. For centuries, villages like Khoabas have depended on cattle for their primary economy and have lived a fairly sustainable livelihood. Food crops here drive the secondary economy.
In 2017, when Khan was on way to a local cattle fare, cow vigilantes thrashed him and took away his two milking cows and two calves. "Between 2014 and 2017, I have been arrested twice," he says, alleging that 40,000 was extorted from him to be freed. Bruised, battered and humiliated, Khan abandoned his cattle. And with that he gave up what was driving his prime economy. "From being the caregiver, I was branded as the enemy of cows, and called a cow smuggler," he says staring blankly at the floor. Police raided Khoabas several times, charging dairy farmers like Khan with cruelty against animals and putting them in jail.
"A strange restlessness has gripped me since I abandoned my 65 cattle. It singularly defined the prosperity of my family. I cannot imagine financial growth without it," he says. Once a prosperous farmer, Khan now lives below poverty line. "I don't get sleep without my cattle," he says.
In the backdrop of rising threat of violence over cattle movement and stringent anti-cow trade laws in Rajasthan, many Khoabas residents, like Khan, have started quitting cattle rearing as a profession. Some households keep buffaloes while others either have goats, or both.
Raids by cow vigilantes in Rajasthan have become regular, and violent. Police registered 389 cases in 2017 alone under the Rajasthan Bovine Animal (Prohibition of Slaughter and Regulation of Temporary Migration or Export) Act, 1995. The state government amended this Act in 2015 to enable seizure of vehicles that carry cattle. The Act also fixes punishment for those who smuggle cattle. There were 474 such cases in Rajasthan in 2016 and 543 in 2015. People were lynched merely on suspicion of being cow smugglers or slaughterers. In August 2018, the Supreme Court took note of a lynching incident that took place in Alwar in July that year and directed the Principal Secretary of the state's home department to file an affidavit and give details of the action taken in the case.
Violence over cattle has increased across north India in the recent years. A report by Bhumi Adhikar Andolan, an association of civil society groups, states the country has witnessed 78 cases of cow-related violence since 2010. Of these, 50 were in northern India, and 97 per cent of the attacks were reported after 2014. As many as 29 people were lynched, the victims mostly being those who traditionally survive on cattle- or livestock-driven economy. But the Union government denied in Parliament the existence of any such report, as it is the state government's job to prepare such a data, and it had not done so.
History shows that restrictions on cattle rearing have fundamentally changed the rural economy. Many states have decades-old laws that ban cattle slaughter. It has forced several farmers to shift to buffalo rearing. Between two livestock censuses in 1951 and 2012, cattle population increased by only 23 per cent while buffalo population shot up by 150 per cent. States with tough anti-cow slaughter regulations have more buffalo than cattle population. Rajasthan's 50 per cent livestock comprises buffaloes, while Haryana has 77 per cent of them, Uttar Pradesh has 61 per cent and Punjab 67 per cent. But Kerala and West Bengal, which do not have the ban, show diametrically opposite numbers—93 per cent cow and bull population in Kerala and 96.5 per cent in West Bengal. With raids on cattle trade having become the new normal, villages are fast turning into economic bad zones.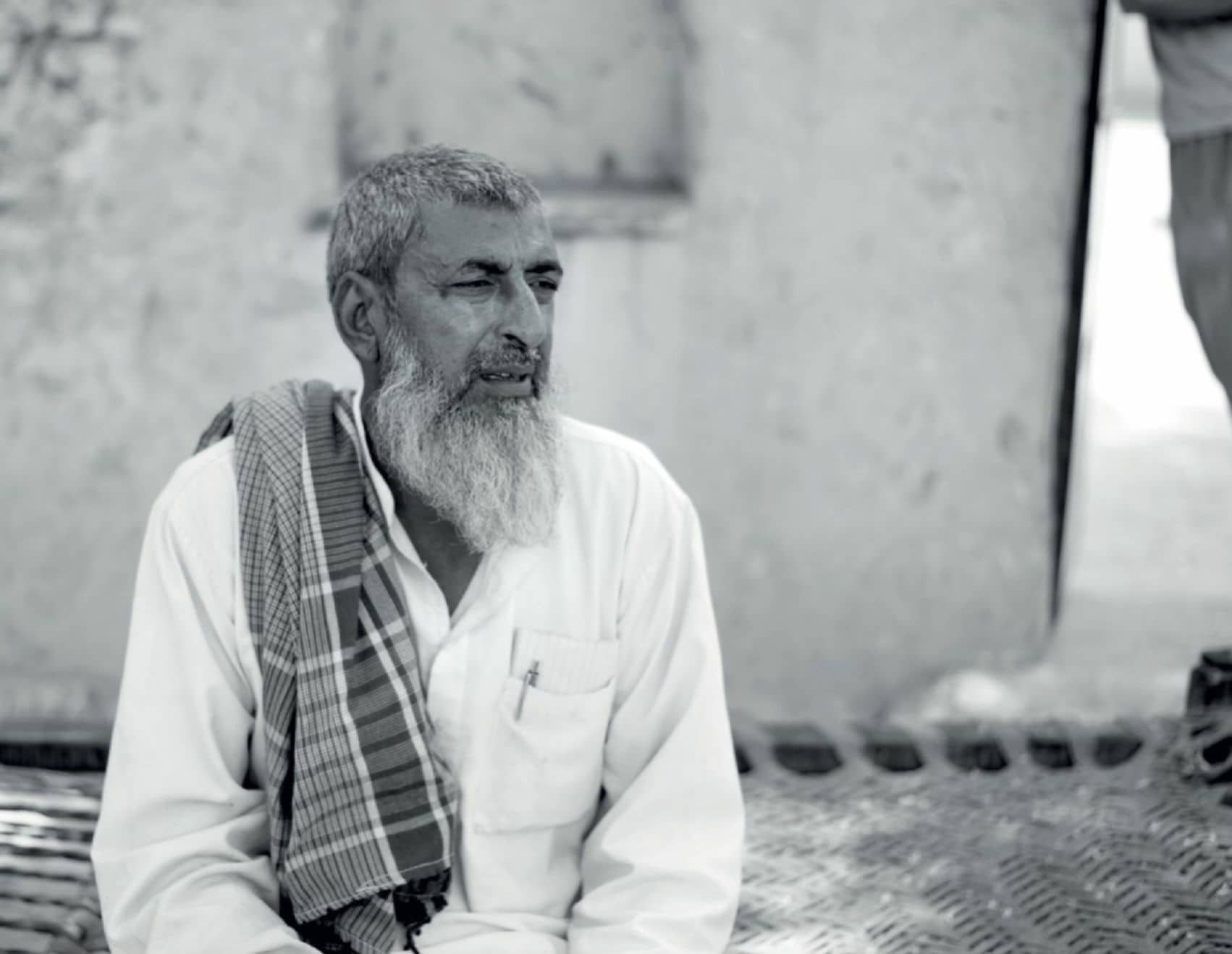 Khoabas village typifies the change. As Army has fenced off the only grazing land in the village for a defense project, residents take the cattle along the national highway that runs parallel to the village. This is where most of the raids by cow vigilantes take place. Farmers cannot depend on stall-feeding the cattle because fodder is prohibitively expensive. The situation leaves cattle rearing as an unsustainable proposition. "I can neither sell my cattle, nor keep them," says Abadal Khan, a once-prosperous resident of Khoabas, who is now a daily wage labourer at a construction site in Alwar. "I let go 40 of them, and kept only two." His neighbour Baddan Khan abandoned 50 of his cows and is now a contractor for the public distribution scheme for foodgrains.
Some 45 kilometres from Alwar, Subba Khan of Sahuwas village is caught in a debt trap. On October 3, 2017, local police colluded with cow vigilantes and seized his 51 cattle that were grazing on the Aravalis. His son Imran was arrested for "cow smuggling". The Kishangarh Bas police station did not file a case, but left the cattle with the local Sri Krishna Gaushala. "I pleaded with the gaushala caretaker to free the milking cows as their calves needed to be fed," says Subba. "Neither police nor the caretaker paid heed. I bought five litres of milk to feed the calves. But that was of no help as a week later, 20 calves died of starvation," he says.
"Worse, the gaushala caretaker demanded 2 lakh for feeding my cattle. After a long trail to officials and a demand by human rights activists and lawyers, the cattle was released and a certificate issued that Imran was not involved in smuggling of cows. "But eight cows died within a week, and I lost around ̀ 3 lakh in the entire incident," says Subba. Once trading around 300 litres of milk every day, he now sells only 30 to 40 litres in a day.
Subba is an exception for showing courage to stand by cattle rearing. As many as 25 households in his village have deviated to other professions. Most have migrated to work as wage labourer either in Alwar, Jaipur or Delhi. "I do not know any other profession," he reasons. Subba's elder brother has already migrated out in search of a daily wage job to supplement the losses.
The instability in cattle rearing is slowly showing its impacts. Official data shows up to 90 per cent reduction in cattle trade in the animal fairs of Rajasthan. In 2012-13, about 54,000 cattle were brought for sale in nine fairs, of which 37,000 were traded. In 2016-17, the number dropped drastically. Of the 11,000 cattle that came to the fairs, only 3,000 were traded. In the popular Pushkar fair, only 161 cattle were brought for trade in 2017 and only eight were sold. In 2012, over 4,000 cattle were brought to Pushkar and half of them were traded.
Cattle economy is a perfect example of the circular economy of the country's poorest. Cows live up to 15 to 18 years and are considered productive till they give milk—from three to 10 years. They are then sold off, presumably for slaughtering. Earning from this is ploughed back to buy young cattle. It is thus, a self-sustaining economy. Farmers also sell male cattle.
The number of cows in unproductive age accounts for only 1 to 3 per cent of the total cow population, estimates Kirit Parikh, former member of the erstwhile Planning Commission. He estimates that male cows older than 10 years account for only 2 per cent of total male cow population. In its life time, a cow passes through the hands of four to five farmers. This helps improve the cattle's breed. This also explains how farmers strike a balance between productive and non-productive cattle.
You can read up to 3 premium stories before you subscribe to Magzter GOLD
Log in, if you are already a subscriber
Get unlimited access to thousands of curated premium stories, newspapers and 5,000+ magazines
READ THE ENTIRE ISSUE
January 16, 2019