The Countdown Begins
Down To Earth
|
June 01, 2019
In the world's biggest-ever electoral exercise, the largest democracy has elected a new government. It's not just a national occasion of celebration and hope; the world is closely watching India. The new government is taking charge when the countdown to meet the Sustainable Development Goals (sdgs) has begun. In just 10 years—by 2030 or in just two tenures of a Union government in India—the world has to deliver on the ambitious 17 sdgs and 169 targets.
For each of these goals, India has the pivotal role in defining whether the world will be able to meet these targets. That's because of the sheer number of Indians who are lagging behind in each of these development indices. So, for the new government it is not just a national development agenda, but also a global responsibility. Down To Earth has set a roadmap for the new government, which can also become a framework for the world to ensure development for all
ENVIRONMENTAL CHARTER
Crucial crises played little role in deciding the 2019 general elections. The new government has to take the lead to address them effectively
SUNITA NARAIN
THE RESULTS of election 2019 are in; the old government is the new government. What should be the environment and development agenda? To answer this, we must understand the narrative and the results of these elections. In 2019 elections, development was not an issue; even though it is clear that there is distress in rural India; that employment is a near total crisis; that drought in many parts has reached a crippling point; that tribals are apprehensive that their land will be alienated and that pollution has grown to be a public health emergency in many parts of the country.
It could be well argued that people have voted effusively for the government to stay because these issues are not important; or worse, that they are not real. If that is the case, then the government would be more than right to move ahead without any credence on these matters. Or, that government will be confident that it has already fixed these problems and believes that their current policies are working to everybody's benefit. All is well. Otherwise, people would have spoken differently.
But this is where we must not let the 2019 elections become a referendum on the policies of the last five years. In my view, while democracy has indeed spoken, the verdict is not so simple to read. One, it is not a vote for development because it is a fact that the real issues of development were never on the agenda for this election.
The opposition completely failed to make this an election about the need for different policies for inclusive growth. And two, people voted, and they voted against the change, but this is because they voted for strong leadership. Indians, like many others in this increasingly insecure, nasty and uncivil world, are voting for masculine leaders who they believe will protect them from the unknown.
What then, is the agenda for the government?
One, most importantly, is the agrarian crisis. It is real and urgent. The fact is that farming has become an increasingly unremunerative business putting millions of people at risk of no-work; real distress and with no option but to join the ever-growing league of illegal settlers in urban areas. This business is further battered by cruel twists and turns of unseasonal weather and the fact that farmers are caught between the pincer of surpluses of products that drive down prices and scarcity that allow for imports to thrive.
IN THE PAST five years, the government has worked on two key aspects. First, to provide insurance support to farmers buffeted by crop losses, and to provide development assistance to meet basic needs—housing, toilets and cooking cylinders for the poorest households. But this is not enough. Much more is needed to be done to ensure that farmers' cost of input is not higher than the price of their produce; that they have water-irrigation systems that allow for increased production; and, that crops are not allowed to be marauded by stray cattle and wild animals. The insurance scheme must move towards real cash in the hands of farmers to withstand the vagaries of this climate risked weather.
Two, there is a desperate need for change in policies for forestry. In the past five years, government policies on this have been as good as nothing. There is absolutely no clarity, in fact, no real agenda, about how forestry must provide livelihood support for poor tribals. On the one hand, the government has issued rules to make bamboo grass and allowed for its cultivation; it has also improved the price support for minor forest produce. But on the other hand, it has issued a draft forest policy that would put forestry and its business solely in the hands and control of the department; it has done nothing to implement and build upon the Forest Rights Act, 2006, so that poor communities can benefit from the resources they live upon.
But it is also a fact that this government, like the previous ones, has not openly disturbed the wildlife conservation mandate. It has continued to make the right noises about the protection of animals, but this even as it has done more (like all governments) to open up pristine forests for roads, mining or hydel projects. All said forestry and its development for livelihood security of the poorest and for conservation have hardly been a government priority. But this must be the agenda for change.
Then comes the issue of local pollution—water and air—which is toxic and has huge health impacts. There is no doubt that air pollution is visible; in the past few years, the government has acted by improving the quality of fuel and has advanced vehicle technology standards and provided subsidy to equipment for farmers so that they don't burn crops. But, all these actions are still too little too late. The government wants clean air but wants to get this by doing nothing inconvenient. There is no mandate for transforming mobility; for aggressively pushing electric vehicles or by ensuring that there is clean fuel—gas or electricity—that is available and affordable.
Most importantly, it has done nothing to make pollution control stringent. We need effective deterrence. But in the past five years, the rot in our environmental institutions has continued to grow and deepen. Today, most officials of our environment departments and pollution control boards genuinely believe that their work is not to control pollution but to protect industrial interests. They have little capacity; no oversight and certainly no leadership. They only get pushed by court action, which is seemingly against the will and want of the government of the day. This has to change if we want our right to a clean environment because it matters to our health.
THE AGENDA FOR rivers, water pollution, and water scarcity has been lost at the altar of toilet building and river beautification. It is for this reason that we are witnessing a never before the drought in large parts of the country. Just because these issues did not feature in the 2019 elections, does not mean it does not exist. It does. It will continue to eat away at the innards of our country and continue to destroy the development dividend as every drought and every flood pushes back people into more poverty and more destitution.
You can argue that this is not the agenda for the Union government. People will vote with their feet on the ground and vote on these issues when the next assembly polls come. But I disagree. These are country-wide issues. The government—especially one which has been voted in with such overwhelming majority—has to take the lead; it has to provide the leadership to take all of us to a more inclusive and sustainable future. This is the agenda. Nothing less. Nothing else.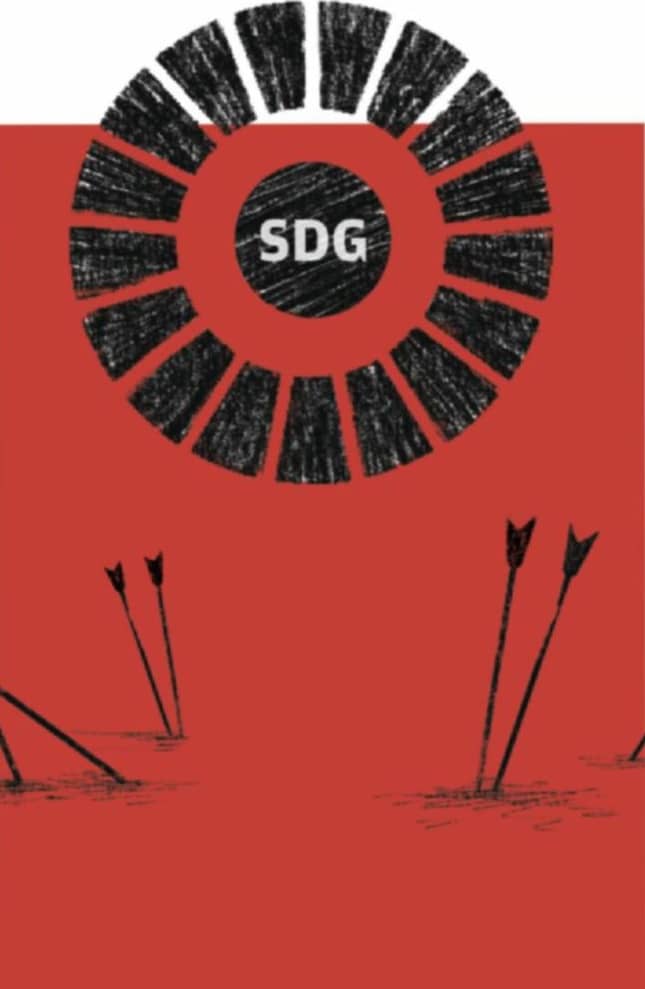 A NON-STARTER
To start work, SDGs first need to be popularised
AMITABH BEHAR
THE NEW government has to ensure that each one in the country is able to enjoy freedom and practices tolerance without fear. National security is no doubt significant, but it cannot be the country's political narrative. India is riddled with problems such as extreme poverty, exploitation, and inequalities, and does not need to look for enemies outside. The problems need to be dealt with on an urgent basis. It is imperative that the concept of development is well understood. For example, in our human development index, we have set aside environment. How can development be holistic without the environment? The Sustainable Development Goals (SDGs) offer that complete framework.
In 2015, the United Nations set 17 goals for countries to achieve by 2030 and asked them to decide indicators for themselves. In September that year, Prime Minister Narendra Modi announced that SDGs would be implemented with full strength and vigor. Four years later, India does not even have a list of indicators approved by the Union cabinet. For the successful implementation of SDGs, strong interministerial coordination was essential. Nothing of that sort happened.
The NITI Aayog has been made the body to envision and oversee implementation of SDGs. It has tried to identify existing policies and relate them to targets. And it has mentioned the interlinking of rivers program as one of them! Those who have even a little understanding of the environment know that interlinking rivers brings us devastation that in many ways nullifies the fundamental arguments for SDGs.
Further, NITI Aayog handed over Goal 16, which deals with human rights, to the Ministry of Home Affairs (MHA). It is ironic given that MHA controls internal security forces that have been widely accused of human rights violations. Clearly, paperwork was perfunctorily done without giving sincere thought to implementation.
In 2016-17, I met the chief secretaries of 15 states while working on SDGs. The first question they asked was what SDGs were. As many as 12 of them asked what their state would get from it.
A lot of noise has been made on SDGs, but nothing has really moved on the ground as the chief secretaries are not serious about it. The problem is not political. I have worked on the Millennium Development Goals (MDGs) as well. People did not know about it till 2008-09, so an effort was made to popularise it. SDGs talk about changing the worldview, but how much has been written about it? Every September, tall claims are made about the work accomplished. The problem is that not much impetus has been given to international agreements in India.
WHEN PRIME MINISTER Modi gave that speech in New York, it seemed the entire country was on the verge of joining an SDG revolution. But there was no followup action. The agenda was complete with the Ministry of External Affairs (MEA). Shashi Tharoor, who has had a long association with the UN and was chair of the parliamentary committee on foreign affairs, was not involved in SDG implementation. If even parliamentarians are not involved in the process, how will political interest or leadership on SDGs be created? The larger question is India's disconnect with the global processes. Politicians, intellectuals and common people are completely kept away from debate on international agreements. So, should such a significant process be directed by only MEA, or should all the ministries be involved?
During my meetings with local self-government groups such as panchayat bodies, it was clear that they too knew little about SDGs. Tremendous work is required at the panchayat level, as even the sarpanch does not know about the global goals.
The situation is no different from members of the legislative assembly. For example in Chhattisgarh, I was asked to train the new legislative assembly in the state. Sixty of the 90 MLAs who came for the training did not know what SDGs were. It is important for the new government to usher an SDG revolution if development is to be made.
The literacy mission could be a MEAns to stay connected. But the country is so polarised at present that taking everyone along is difficult. SDGs could be a way to build solidarity and increase tolerance. Goal 12 of SDGs says we not only have to reduce production but consumption as well. It talks about making lifestyle changes such as not using air-conditioners and reducing the use of plastic. Production patterns can be changed through green technologies but changing consumption pattern is not easy. It cannot change without a revolution. The challenge for the new government is to see SDGs not as a policy framework, but as a document that will chart the path towards organizing a society, country and an economy that is sustainable.
(The author heads Oxfam India. He also contributed to "India Sustainable Development Goals: The Way Forward" published by Research and Information System for Developing Countries along with the United Nations)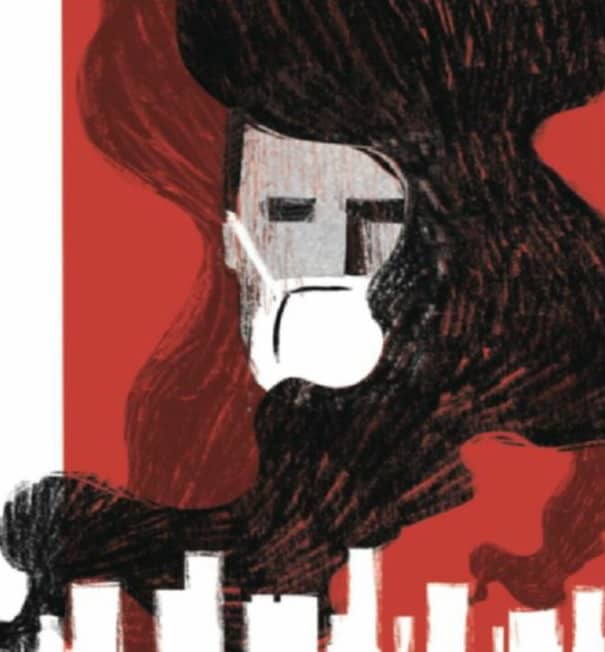 AIR APPARENT
Air pollution control cannot remain only policy intent. It needs the grit to save lives
ANUMITA ROYCHOWDHURY
WILL THE new government adopt new politics that can work for clean air and public health? While concern over toxic air has disturbed a section of the electorate, it has not quite shaped electoral choices. But the charged rhetoric and growing shrillness of public opinion around the unacceptable number of premature deaths and illnesses due to toxic air have, at least, forced mainstream political parties to make promises in their manifestoes to fight for clean air. Good sign. But the time of reckoning has come—to prove that electoral promises translate into political will and mandate for real action.
The new government is taking over at a time when 1.2 million people are dying prematurely due to toxic air and dying 2.6 years earlier in India, as per the State of Global Air 2019 Report. All states show a comparable number of premature deaths per 100,000 population. Air pollution is the top killer today. Under-5 children, ailing, elderly and the poor are most vulnerable. The new political mandate is to save these avoidable deaths. This must be the new political agenda for clean air:
Acknowledge the health emergency: The new Union government will have to understand that the disease burden is going to increase because of the high level of exposure; high incidence of poverty, malnutrition and poor health status; and, the widespread use of dirty fuels and low level of technologies.
Need for compliance model: The new avatar of the ongoing National Clean Air Plan (NCAP) cannot be based on the principle of "cooperative and participatory iNITIative" anymore. This will have to be a requirement under the Environment Protection Act or any other Act to have a firm mandate with a strong legal backup for cities and regions to implement plans in a time-bound manner for effective reduction. During these desperate times, this extra edge of authority is needed to protect lives. At the same time, the Union government will have to ensure inter-ministerial coordination for multi-sectoral interventions and convergence of the national program so that it aligns with the air quality targets and objectives.
Need for a higher level of ambition: The Union government cannot resort to only a top-down prescription, but adopt more enabling programs and funding strategies for a higher level of ambition at the state level and go beyond the common minimum national program. In fact, the existing pollution control laws, both the Air Act and the Water Act, permit state governments to go beyond the minimal national standards to set tighter standards if the local situation demands so.
Need for effective solutions: Air pollution reduction target will require cities and regions to adopt scale, depth and stringent action with detailed pathways for clean energy and mobility transition, waste and dust management and control of combustion sources. This will require a strong multi-tiered accountability system to hold implementing agencies accountable and responsible.
You can read up to 3 premium stories before you subscribe to Magzter GOLD
Log in, if you are already a subscriber
Get unlimited access to thousands of curated premium stories, newspapers and 5,000+ magazines
READ THE ENTIRE ISSUE
June 01, 2019