In black and white
Down To Earth|July 01, 2020
Every myth propagated by race science has been debunked over decades. But today, the rise of the Far-right parties is giving race scientists a new tonic to fuel hatred, writes S S Jeevan
THE CHANGING colour of skin is part of an evolutionary process. But that's not the most important discovery a recent landmark study revealed on skin colour diversity. Tracing the evolution of genes and how they travelled around the world, a team of international scientists found that a large proportion of African origin people had gene mutations that are responsible for lighter skin. Two genes, HERC2 and OCA2—associated with light skin, eyes and hair in Europeans—arose in Africa, says the study published in the Science journal. In fact, people in Africa have almost every skin colour on the planet—from deepest black in South Sudan to beige in South Africa. Developing skin colour is also a biological process. This evidence should have come as the last nail in the coffin, especially for those practising and propagating the science of race and spreading race in the name of colour.
But it did not. The chain of brutal killings of black people by the white US police officers—including George Floyd who was choked under the knee of the white police officer—has shocked the world and ignited an unprecedented wave of anti-racist demonstrations. In the US, protesters clashed with the police in many states and the National Guard was called in; many states declared "police-free" zones in public areas; and, now police reform bills are being debated in the US Senate.
As he began his campaign for re-election this month, US President Donald Trump called the black protesters "anarchists, looters and other lowlifes" triggering racial tensions. Similar statements during his 2016 election campaign had set in motion an avalanche of racial conflicts that helped him to consolidate his core "white" vote-bank.
Not just USA, these incidents have triggered protests worldwide. In Germany, Spain and the Netherlands, people flouted lockdown rules and flooded the streets demanding justice for people of colour who died in police custody in their own countries. In Paris, police repeatedly clashed with angry anti-racism protesters. In the UK, activists pulled down the statue of a 17th century slave trader and this had a ripple-effect across nations of pulling down the statues of their own "luminaries" who defended slavery/racism. In Belgium, around 10,000 people shouted in one voice: "Black Lives Matter". Importantly, in most places, protesters did not leave the streets for four weeks in a row.
At the same time, protests against anti-race demonstrations are also gaining ground, in the US and elsewhere. "I fear a racist backlash to the current anti-racism movements," says Angela Saini, a British science journalist and author of Superior: the Return of Race Science. And this has always been a ticking bomb since time immemorial. But each time a turning point was in the making—as it is this time—it was pushed back not just by policymakers, but also by the scientific establishment. That's because the science of race is as old as slavery and colonialism.
Even today, news entirely based on false science is being spread in the name of truth. And this has become the hallmark of the growth of Farrights across the world. The only difference is that the Far-rights are now more vocal—than they have been in the past—and taking decisions based on bogus science. In other words, race may be a social construct in the scientific world, but for the Far-right, it has become a political ideology, which is spreading fast and hedging its bets on hate politics.
Across Europe and in the US, anti-immigrant groups have become more visible and more powerful. Trump's former chief strategist, Steve Bannon, addressing Far-right nationalists in 2018, said: "Let them call you racist, let them call you xenophobes, let them call you nativists. Wear it as a badge of honour."
According to whistleblower, Chris Wylie, Bannon is closely linked to Cambridge Analytica, which used racial differences to target African-Americans and decipher how to stir up support among whites during the 2014 mid-term elections. He once even said that black people shot by the police "might have deserved it".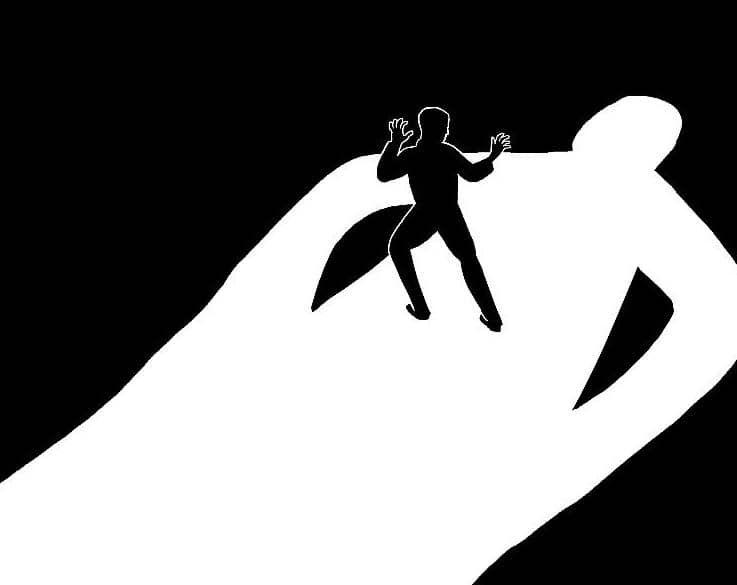 FAR-RIGHT, FAR AND WIDE
It's the Far-right season across Europe too. In Poland, nationalists are surging ahead with a slogan: Pure Poland, White Poland. Italian politicians are promising to deport "illegal" immigrants to win popularity ratings. Germany's Far-right, Alternative für Deutschland, got more than 12 per cent of the vote in the federal elections in 2017. Little wonder then that black people and other disadvantaged communities are bearing the brunt of the Far-right majoritarian onslaught.
"We exist in parallel universes. As a black person, you internalise not making white people uncomfortable. But living in the white suburban bubble of San Francisco made me realise how oblivious America is to the trauma of its black citizens. Or, to put it another way, how systemically racist it is. Monoculture in the US is suffocating; the social rejection painful; and, the isolation crushing," says Mark Karake, head of Impact Africa Network, a non-profit.
Even during the COVID-19 pandemic, more people belonging to ethnic minorities in the US and Europe contracted the disease and died in larger numbers. "There are also structural issues around discrimination and racism," says Devi Sridhar, a professor of Global Public Health at Edinburgh University, the UK. "In hospitals, ethnic health workers were put onto longer shifts, and in riskier positions. These positions don't have much access to PPE (personal protective equipment)," she adds. Moreover, ethnic minorities generally live in housing conditions—which are in poor and more crowded areas—that expose them to more risks daily.
COLOUR THE CONSERVATION OF RACE
Today's conservation is how tourists can come on holiday, local people forbidden from hunting for food in places where foreigners hunt for sport, and the original custodians not allowed to live on their ancestral lands
BY FIORE LONGO
You can read up to 3 premium stories before you subscribe to Magzter GOLD
Log in, if you are already a subscriber
Get unlimited access to thousands of curated premium stories and 5,000+ magazines
READ THE ENTIRE ISSUE
July 01, 2020