FACE OFF
Down To Earth
|
October 16, 2020
Facial recognition has become a frontline policing tool in India amid fears that it is prone to errors and allows the government to expand surveillance without much oversight
H
AVE YOU ever wondered how you recognise a face? Intuitively, right! We often do not give much attention to this special, though not exclusive, ability of humans. But whether we think about it or not, each of us has a "facial vocabulary" that enables us to recognise at least 5,000 faces, their peculiarities and profiles. This vocabulary is organised in such a way that we instantly create memory associations and parallels with faces, for instance, with those of our relatives or friends, and rarely fail to recognise a person we have met at a social event, even if only for the second time.
This intuitive knowledge, which deploys millions of permutations through specialised cells and circuitry to instantly tell us who we are talking to, is an amazing biological feat. Even more awe-inspiring are the technological interventions that are trying to replicate this biological process. And as it usually happens with many other technologies, these are being deployed to create and sustain a surveillance system that has never been seen before.
Our facial features—scanned through every possible source—are being converted into a gigantic data pool. Using algorithms, millions of these faces can be compared and assessed to identify or verify a person if s/he is a culprit, a dreaded terrorist under disguise, a visitor in a protected area or a rioter.
At our individual level, this technology has already been deployed to connect us better with our wider virtual world. Face recognition technology is becoming commonplace, used in most smartphones for unlocking. Several popular mobile applications, such as Instagram and Snapchat, use the technology to tag individuals and apply filters to photographs. "While there is a range of facial recognition techniques, prevalent models rely on using an image to create a mathematical representation of a person's face," writes Smriti Parsheera in a research paper on facial recognition technology usage in India published by the National Institute of Public Finance and Policy, Delhi, in November 2019.
It is a fast-emerging market. The Allied Market Research group says that the global facial recognition market would grow annually at 22 percent for the next two years to become a $9.6 billion trade. In recent years, 3D facial recognition devices have captured a significant market as retailers deploy them to gauge customers' facial gestures and expressions to gain insights into their shopping behaviours. "By assessing customers' facial expressions and even bodily responses, retailers are able to gain better insights into consumer behaviour, even to the point where they can predict how and when a buyer might purchase their products in the future. This helps increase sales," notes Supradip Baul, assistant manager of research at the Allied Market Research in a press statement.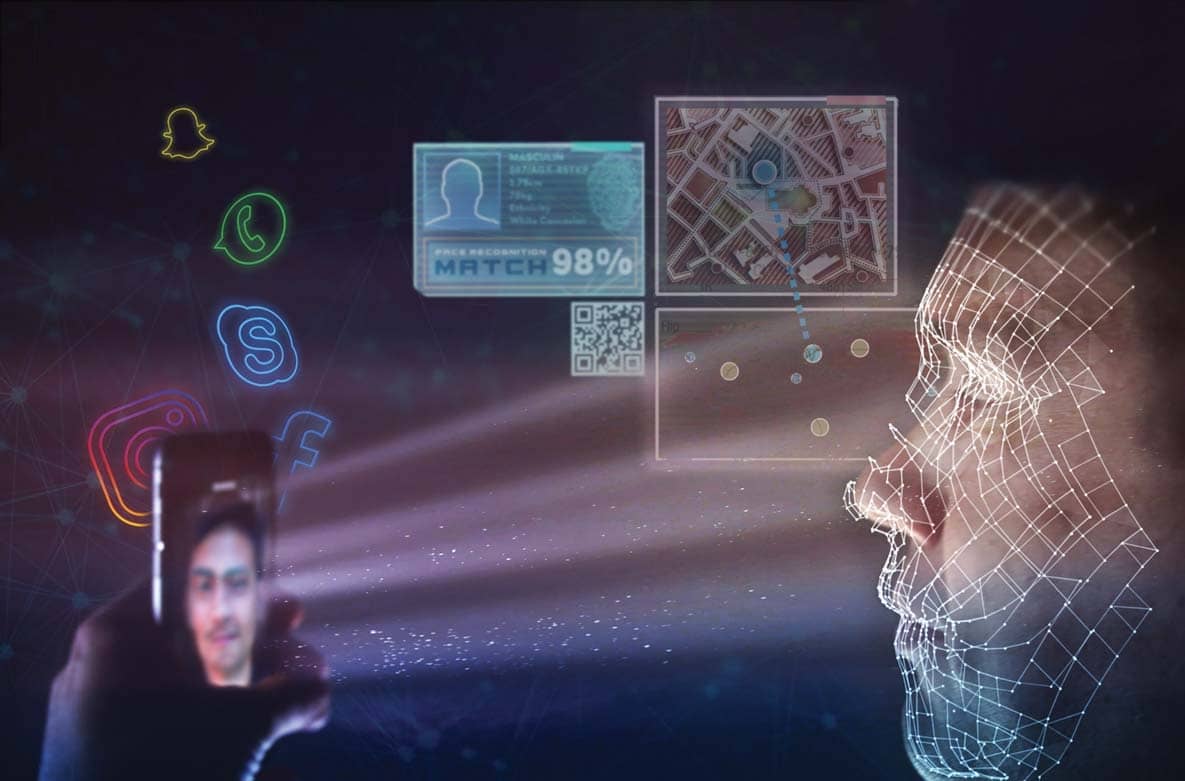 WHERE TO DRAW THE LINE?
On the face of it, the technology appears to be just another addition to the technologically perfect systems. But the world is waking up to its perils
While many question the necessity of this technology, others have raised alarm as it can be used by governments to pervade privacy and intensify mass surveillance.
In India recently we witnessed this being played out in a courtroom. One of the naturalised rights available to citizens of a democratic country is not to be considered or to be apprehended as criminals without the appropriate legal evidence. For the February 2020 Delhi riots, however, all of us have been placed in the grey area between conscientious citizens and anarchic rioters. If you are sure you were nowhere near the "crime" scene, it does not imply that your data was not checked against the footage of the rioters collected through CCTVs (closed-circuit televisions) and drones. Union Home Minister Amit Shah boasted in Parliament how the Delhi Police tapped into driving licence and voter identity databases to apprehend 1,900 rioters.
If you are not alarmed by the government's indiscriminate screening of your personal data because you think the truth will prevail, then you should know that the technology that has been trusted with your life and freedom has an accuracy rate of less than 1 per cent. It cannot even distinguish between boys and girls, claims an affidavit filed by the Union Ministry of Women and Child Development to the Delhi High Court in August 2019, which is less than a year before the riots. Earlier in 2018, even the Delhi Police admitted in the high court that the accuracy of its facial recognition system was not more than 2 per cent.
The first level of facial recognition includes the detection of a human face from an image or video. Smartphone cameras use this to autofocus. The second level involves creating a facial signature of individuals by extracting and cataloguing unique features of their face. These may include the length of the jawline, the spacing between the eyes, dimensions of the nose, mouth and ears. At the final level, the facial signatures are compared with a database of human images and videos. As the steps increase, so does the complexity and the chances of error.
The life of the facial recognition software in India began benevolently with the aim to identify missing children. In those circumstances, an accuracy rate of even 1 per cent is admirable; one more child out of every 100 returned to the safety of their families. But the same statistics seem totalitarian and dystopian when they are capable of implicating citizens with criminality.
Despite the challenges, India is betting high on the technology and is on its way to create one of the world's largest face recognition-based surveillance systems. The National Automated Facial Recognition System, being developed by the National Crime Records Bureau (NCRB) that comes under Shah's ministry, claims to automatically identify and verify criminals, missing persons, unidentified bodies and unknown traced persons.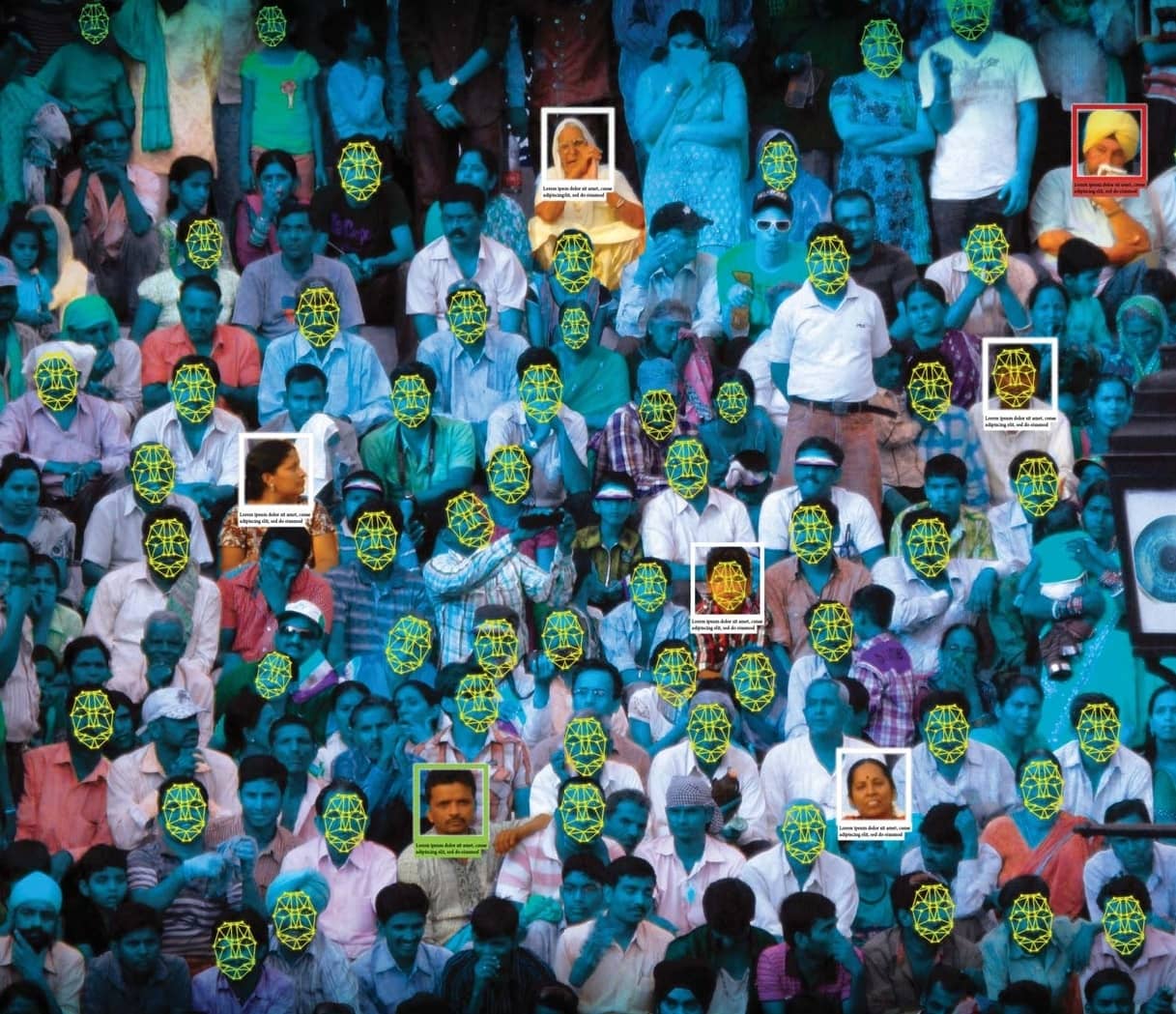 The Union government in July last year released a request for proposal document to give project information to prospective developers. The document has since been revised several times due to backlash from civil societies. Even the deadline for developers to enrol for the bidding has been extended over 10 times. It closed recently on October 8.
You can read up to 3 premium stories before you subscribe to Magzter GOLD
Log in, if you are already a subscriber
Get unlimited access to thousands of curated premium stories, newspapers and 5,000+ magazines
READ THE ENTIRE ISSUE
October 16, 2020