The Psychology Of Resilience And How To Cultivate It
BBC Focus - Science & Technology
|
October 2020
No matter what life throws at some people, they seem to roll with the punches and come through the other side stronger than ever. With many of us now experiencing bereavement, illness, job loss and insecurity, what can we learn from these resilient individuals and how can we be more like them?
We hear a lot about the psychological toll that traumatic experiences can have on people. Flashbacks, nightmares, lives ruined. Yet there is something about the personality and mindset of others that means they can endure awful adversity, somehow come through relatively unscathed, and in some cases even emerge strengthened by it.
Joh Foster is one of these people. Even before being diagnosed with an aggressive form of breast cancer when she was 31, she'd already suffered a serious sexual assault, an abusive relationship, physical health challenges including a late diagnosis of Ehlers-Danlos syndrome, and various mental health issues. Yet she always bounces back. She somehow managed to complete her psychology degree while undergoing chemo and radiotherapy, and raising her son, who was aged four at the time. "Partly it makes me feel sad that I seem to unwittingly attract these kinds of experience," she says, "but in the main I choose to believe that I am a stronger, more resilient, open, empathetic person because of them."
Psychologists call this ability to walk through bad experiences 'resilience'. "It generally means adapting well in the face of chronic or acute adversity," says neuroscientist Dr Golnaz Tabibnia, who studies the neurological basis of resilience at the University of California, Irvine.
Understandably, research interest in why some people are more resilient than others is intensifying. The fallout from the ongoing coronavirus pandemic means that a huge number of people are confronted by various forms of adversity, including illness, bereavement, job loss, isolation and more, together with a constant sense of uncertainty over what the future holds. Is there anything we can learn from the study of resilience to help us cope with the difficult months and years ahead?
One way that psychologists have attempted to learn more about resilience is by studying groups of people who have all faced adversity and then looking to see what's different about the psychological makeup of those who seem relatively unaffected. Last year, for instance, a team led by clinical psychologist Dr Eric Meyer at the Department of Veterans Affairs in Waco, Texas, studied hundreds of American military veterans who'd served in wars in Iraq and Afghanistan. They found that those who exhibited lower-than-average signs of post-traumatic stress disorder (PTSD) – a mark of their resilience – tended to score highly on a trait known as 'psychological flexibility' (measured by disagreement with statements such as 'I am afraid of my feelings' and 'emotions cause problems in my life').
"Psychological flexibility gives us the ability to shift perspectives and actions when we're experiencing discomfort or difficulty without being overwhelmed," says psychologist and counsellor Dr Selda Koydemir, who teaches resilience to individuals and organisations (but wasn't involved in the veterans study). Another key aspect to psychological flexibility is not avoiding difficult emotions, but accepting them as part of life. "When we remain in contact with aversive experiences and approach challenging situations in an accepting and flexible way, we become more resilient and are more likely to pursue a meaningful life," Koydemir says. A final important part of the trait is prioritising what matters to you – your values and overarching goals in life – by focusing on what you can do, in spite of adversity, to reach those goals. "Psychologically flexible people show willingness to welcome uncomfortable states, if doing so helps them pursue their goals that are aligned with their values," adds Koydemir.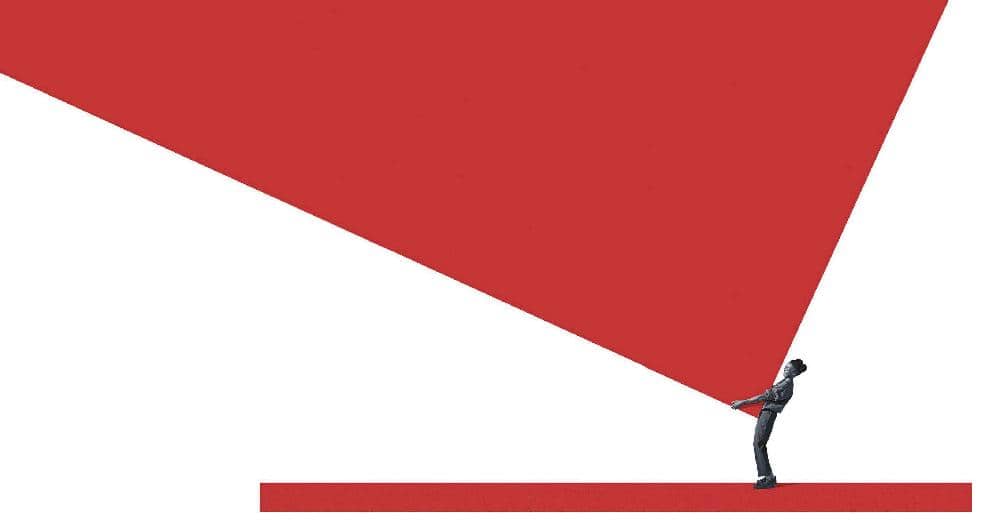 BE ADAPTABLE
You can read up to 3 premium stories before you subscribe to Magzter GOLD
Log in, if you are already a subscriber
Get unlimited access to thousands of curated premium stories, newspapers and 5,000+ magazines
READ THE ENTIRE ISSUE
October 2020