THE STRESS TEST
BBC Focus - Science & Technology
|
October 2020
WHAT IF MEASURING YOUR WELLBEING WAS AS SIMPLE AS TAKING YOUR TEMPERATURE? SCIENTISTS ARE TESTING OUT HEART RATE VARIABILITY, TO SEE WHAT IT CAN TELL US ABOUT OUR MENTAL HEALTH…
Before COVID-19, loneliness was considered a national epidemic, and as bad for you as smoking 15 cigarettes a day. But by the middle of June this year, social isolation had become the 'new normal' for more of us, with 7.4 million British people having experienced 'lockdown loneliness', according to the Office for National Statistics. The knock-on effects that stress and loneliness could be having on our physical health are potentially vast, although they can be hard to spot when we're in the thick of challenging times. A panic attack is relatively easy to identify, but the slow and steady creep of rising blood pressure or inflammation is less obvious.
Step forward, a little-known health marker called heart rate variability (HRV). HRV is a measure of the degree of variation in time between heartbeats. Greater variation means we're in a good place – resilient, in control of our emotions and ready for anything. Lower variation implies we need to prioritise self-care. This stress barometer of sorts can offer a window into the extent to which our mental health is manifesting in our bodies, and help motivate us to minimise our stress levels. HRV monitoring is increasingly offered through wearable devices, and understanding why it is relevant reveals some fascinating pathways between mind and body.
Let's go back and think about loneliness again. We consider loneliness to be a feeling, rather than a disease, but as social animals, the safety we sense when we are among friends and loved ones is crucial in regulating the body's autonomic nervous system (ANS). In turn, the ANS regulates involuntary bodily functions such as breathing, heart rate, blood pressure and digestion. Chronic stress and loneliness can cause an imbalance in the ANS, leading us to spend too much time in so-called fight-or-flight mode – something we hear an awful lot about in high-stress modern life. It can be life-saving in appropriate emergencies, but it is not a healthy state in which to linger. It puts a strain on the mind and body, so we spend too little time resting and recuperating, and HRV decreases.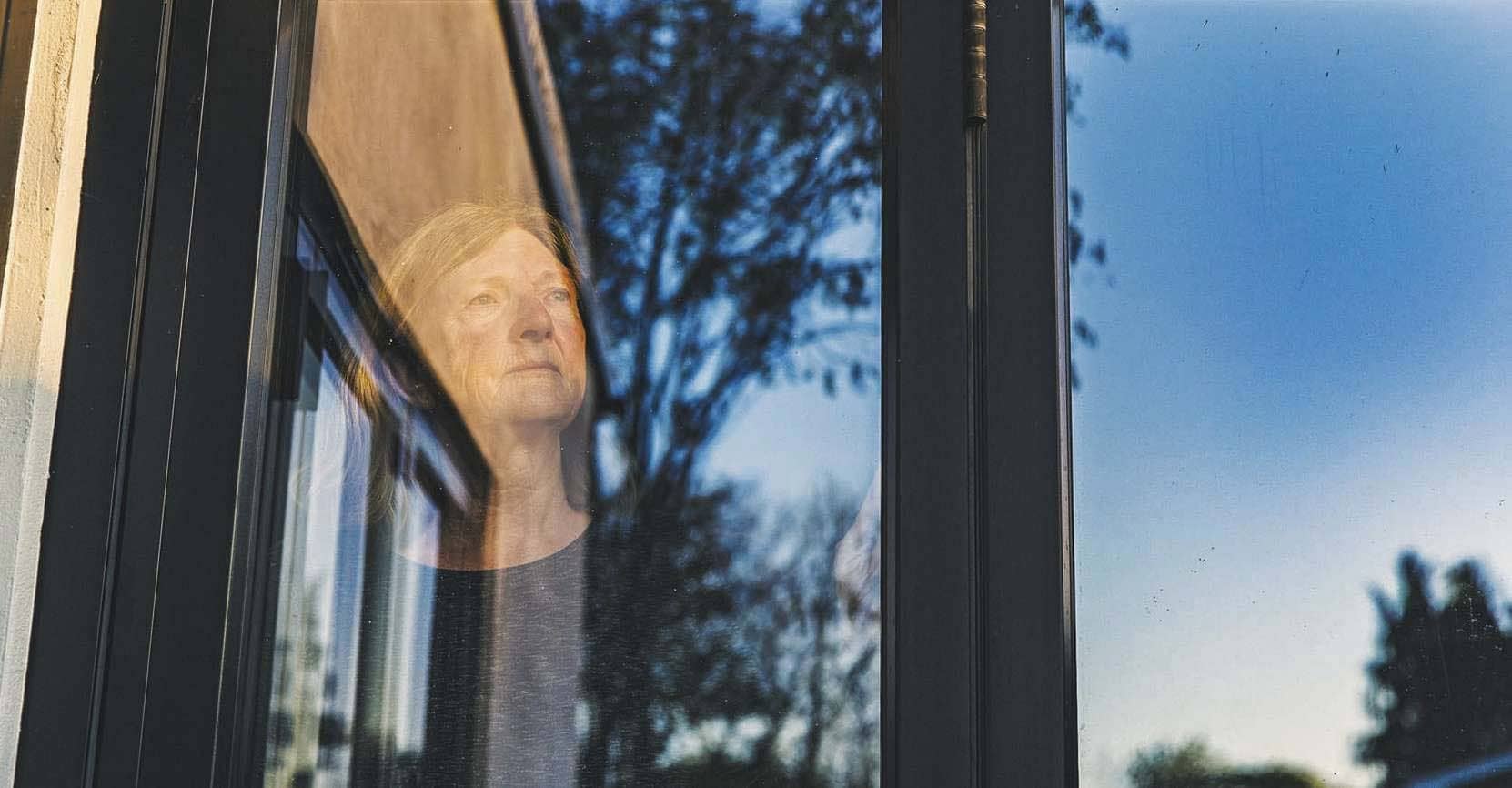 HEALTHY BODY, HEALTHY MIND
Zooming in on our mind/body connection a little closer, information on what we sense and how we feel emotionally is constantly processed in a primitive region of our brains called the hypothalamus, which sends signals to the rest of the body through the ANS to intensify or relax bodily functions as needed. Fight-or-flight mode is governed by a wing of the ANS called the sympathetic nervous system. When this is activated, our pupils dilate – all the better to see an approaching threat. Digestion slows, while blood glucose is boosted in preparation to fight or flee. The opposing wing of the ANS is the parasympathetic nervous system, which governs 'rest and digest' and 'feed and breed' activities such as salivation, urination and sexual arousal.
All of these reflexes are part of our homeostasis system, which keeps our bodies stable, and ready to respond to changing environments. At rest, we should sit near the middle of the spectrum of sympathetic and parasympathetic activation. This healthy balance means we are at our most resilient and able to cope with stressors and changing circumstances, and is reflected in our HRV. Or as Amelia Stanton, a clinical research fellow in psychology at Harvard Medical School, puts it: "HRV tells you how the body is regulating its responses to external changes."
You can read up to 3 premium stories before you subscribe to Magzter GOLD
Log in, if you are already a subscriber
Get unlimited access to thousands of curated premium stories, newspapers and 5,000+ magazines
READ THE ENTIRE ISSUE
October 2020