In Search Of Immunity
BBC Focus - Science & Technology
|
September 2020
We're offering this story for free to read so that you can stay updated on the COVID-19 outbreak
It seems the more we learn about COVID-19, the more menacing it becomes. Why are there so many symptoms? Are some of us already immune? As scientists race towards a vaccine, we report on the latest discoveries helping us understand how our immune system handles the infection
WHY IS COVID-19 ABLE TO AFFECT PEOPLE SO DIFFERENTLY?
The wide range of outcomes of being infected with COVID-19 – from showing no symptoms at all, to rashes, severe respiratory illness and death – reflects the huge variation found in people's immune systems. How the immune system responds to a virus such as SARS-CoV-2 is influenced by many factors, from our genes and general health to the other pathogens we've encountered in the past.
With COVID-19, there seems to be a critical period during which the immune system either mounts a protective response, stifling the virus and slowing its spread in the body, or a dysfunctional, inflammatory response, where the body starts to attack itself.
As part of a healthy immune reaction, local white blood cells recognise the virus as foreign and release chemicals called cytokines. These molecules help direct and amplify the body's immune response, which can limit the spread of the virus and kill off infected cells. But the release of too many cytokines in a short period can start to cause collateral damage to healthy cells. In critical cases of COVID-19, the acute lung problems that are characteristic of the disease are caused by a 'cytokine storm' – a dangerous runaway overreaction of the immune system that creates even more inflammation and tissue damage than the virus.
"We know that as we age, our immune systems are not as good at clearing infections," says Dr Elizabeth Mann, an immunologist who has been following the progress of COVID-19 patients arriving at hospitals across Manchester. "Older people are also predisposed towards the types of inflammatory immune responses that cause damage in COVID-19."
As well as age, genetics also have a role to play. A recent case study that looked at four young males with severe COVID-19 found that all four had rare genetic alterations in a particular gene that helps modulate the immune response. Worryingly, in those instances when COVID-19 does cause severe illness, the effects on the regulation of the immune system can be long lasting, according to Mann.
"We're also seeing long-term abnormalities in some immune cells in the blood that persist for several months following discharge," says Mann. "This indicates that the immune system doesn't simply reset and go back to normal upon recovery."
It goes without saying that people taking certain medications that suppress their immune systems – such as those who have HIV or have recently had an organ transplant – are at risk of having a weakened or dysfunctional immune response. We also know that certain ethnic groups, such as black and Asian people, are more likely to die from COVID-19. Studies are looking at why the mortality risk is greater for people in these ethnic groups, and differential immune system reactions could be part of a spectrum of factors alongside economic, cultural and health reasons.
There is also some evidence that the 'dose' of virus you receive can be a factor in how your immune system copes with the infection. For example, a 'low dose' might involve picking up a few viral particles from a surface and then scratching your nose. But sharing a small space with an infected person who is coughing and spluttering would mean breathing in lots of viral particles, resulting in a much larger amount of viral particles entering the lungs all at once.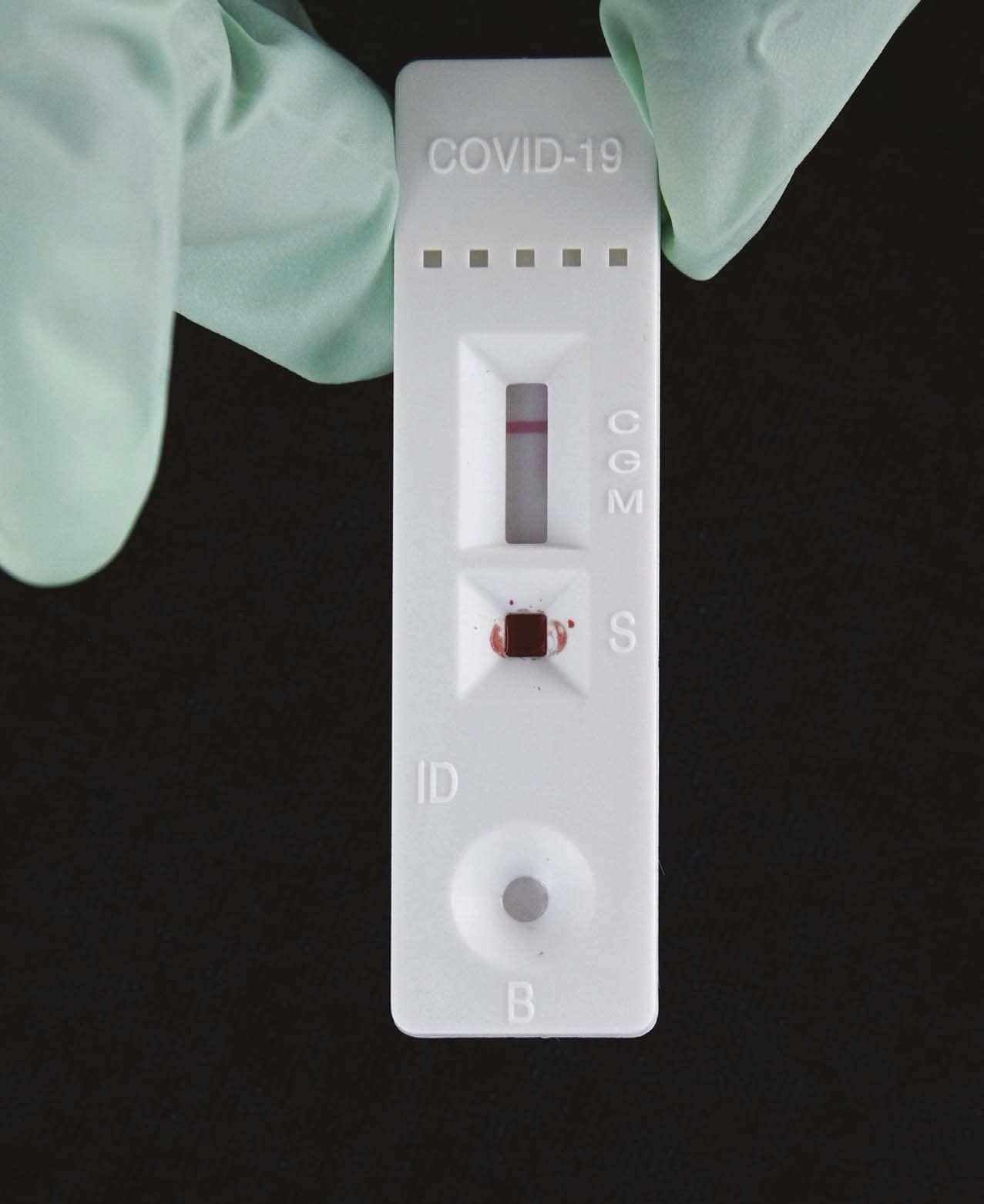 DOES HAVING ANTIBODIES MEAN YOU'RE IMMUNE? AND IS EVERYBODY WHO HAS RECOVERED FROM COVID-19 IMMUNE?
Once the immune system has started to fight a virus, it creates specific antibodies for that particular pathogen. These Y-shaped proteins circulate in the body and stick to anything resembling the virus, acting like a flag that tells other immune system cells to destroy it.
The presence of antibodies specific to COVID-19 in the blood has therefore been used to test if somebody has had COVID-19 and is 'immune' from getting it again. Governments around the world have considered issuing people with 'immunity certificates' or immunity passports, including the UK, which suggested people might be given special bracelets if tests show they have COVID-19 antibodies.
You can read up to 3 premium stories before you subscribe to Magzter GOLD
Log in, if you are already a subscriber
Get unlimited access to thousands of curated premium stories, newspapers and 5,000+ magazines
READ THE ENTIRE ISSUE
September 2020