GREAT BALLS OF FIRE
BBC Focus - Science & Technology
|
Summer 2020
WITH TOP GUN: MAVERICK DUE TO HIT CINEMAS LATER THIS YEAR, WE WENT BEHIND THE SCENES AT RAF MARHAM TO GET UP CLOSE TO THE NEW F-35, THE FIRST FIGHTER JET THAT DOES (MOST OF) THE FLYING FOR YOU
W
ell, a Tornado is your old push-button phone with the antenna coming out, whereas the F-35 is your iPhone."
Jim Beck is the station commander of RAF Marham in Norfolk, UK. Clearly identifying my scrambled brain, he's breaking down into the baldest terms just what a revolution the Royal Air Force's new F-35 Lightning II jets – which live at his base – represent.
"This jet fuses all the data it receives together and only presents about 1 per cent of it to the pilot when a human decision is required. The actual flying of it is the easiest bit. You don't even think about it any more."
For those of us with wild fighter pilot daydreams fuelled by Top Gun clichés, these advances could be rather disheartening. Just as our smartphones are seldom used for actual voice calls, the F-35 will rarely find itself in a Bruckheimer-Esque dogfight.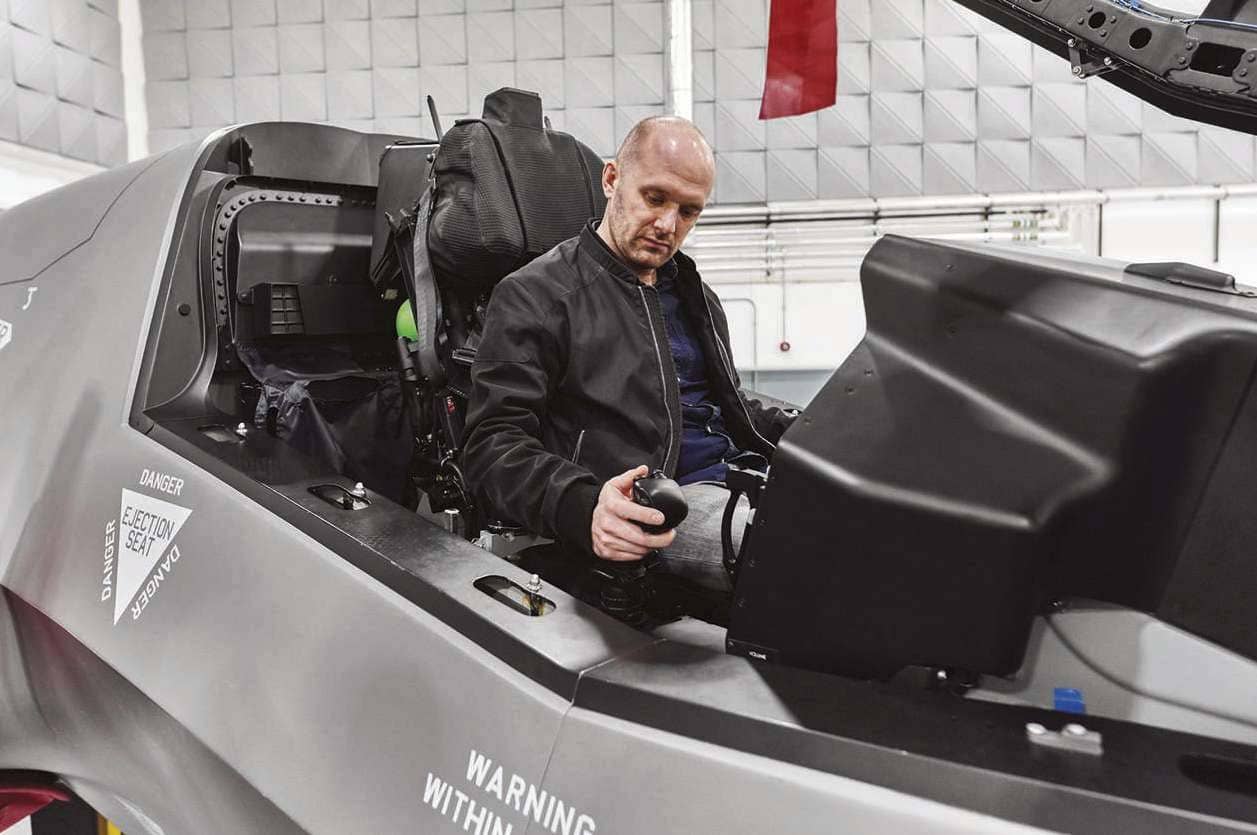 HIGH FLYER
This fifth-generation fighter jet is designed to be so much more multi-faceted than all that's gone before it, and less likely to get itself into a confrontation in the first place. It's more about acquiring targets than attacking them, using its super-stealthy coating to sneak undetected into enemy territory before painting a vastly detailed picture of the battlefield for a team of people who'll fire its 5 weapons remotely. Or a gaggle of nimble fourth-gen fighters behind it that'll swoop in and do the dirty work.
"The human still decides whether to fire a missile or drop a bomb," Beck assures us. "There is a morality around warfare and some ethical decisions. At the moment no machine will ever make those. That's why we're still in the cockpit.
You can read up to 3 premium stories before you subscribe to Magzter GOLD
Log in, if you are already a subscriber
Get unlimited access to thousands of curated premium stories, newspapers and 5,000+ magazines
READ THE ENTIRE ISSUE
Summer 2020