COLD COMFORT
BBC Focus - Science & Technology|July 2020
Many people swear by the benefits of a cold plunge, and it seems they might be on to something. Scientists are finding evidence that regular icy dips could help relieve stress, anxiety and depression…
Claire's* legs ache with cold as she pushes forwards into the messy grey sea, grey sand stretching behind her, grey sky above. She braces herself against each incoming wave, the wind whipping at her exposed skin. Her local beach, Scheveningen, on the western coast of the Netherlands, is a wide expanse of sand running uninterrupted beside the North Sea. It's March, and the sea temperature is about 6°C.
In the water, Claire's skin temperature drops instantly, and after a few minutes, her muscles start to cool, stiffening like chewing gum. Her swim is short, and warming up takes hours, but she's elated to be there. "We were jumping around, shrieking like schoolgirls," she says, remembering her first taste of cold water swimming. Claire needed the boost, as three months before, after suffering a personal trauma, she'd sunk into severe depression.
In the UK, where Claire is originally from, researchers are looking into the scientific benefits of cold water swimming for people who are experiencing mental health problems, such as anxiety and depression. They're dipping volunteers into troughs of frigid water in labs, and leading groups into the water beside Brighton Pier. And they're discovering that cold water immersion can prime you, mentally and physically, to better deal with any stress that might come your way.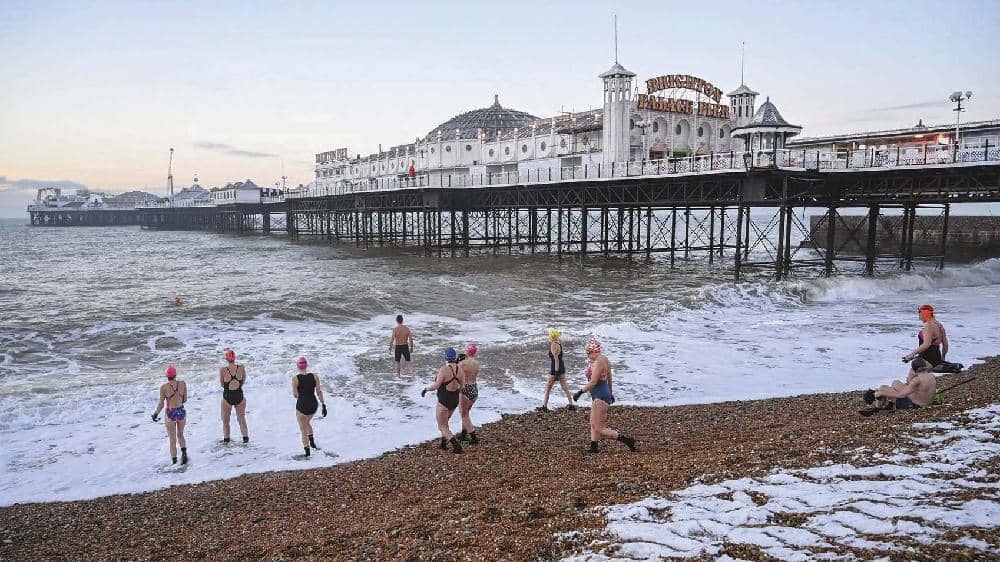 BODY SHOCK
One man who's leading the research into cold water swimming is Prof Mike Tipton, an environmental physiologist at the University of Portsmouth. An open water swimmer himself, he studies how people react to sudden immersion. He says that the mood benefits of cold water can be divided into two phases: the initial 'cold shock' response, and then adaptation that happens over the longer term.
You can read up to 3 premium stories before you subscribe to Magzter GOLD
Log in, if you are already a subscriber
Get unlimited access to thousands of curated premium stories and 5,000+ magazines
READ THE ENTIRE ISSUE
July 2020