A LIFE OF SLIME
BBC Focus - Science & Technology
|
October 2020
Do you need a brain to solve puzzles? Not if you're a slime mould. These single celled organisms can learn, navigate mazes and perhaps help us gain a deeper insight into the structure of the Universe itself…
The Paris Zoological Park opened an exhibit like no other in October 2019. Inside the glass tank, to the amazement of passers-by, was an organism that could think yet had no brain. That could remember without experiences. That could build information networks with an efficiency unmatched in the history of the human species. It was a slime mould. They called it 'Le Blob'.
Slime moulds rarely feature in pub quizzes or nature documentaries, so why should we care about them? Let's start with the basics. First, slime moulds aren't just one kind of organism, but are rather a collective of organisms that closely resemble amoebae. Most slime moulds live out their lives as single-celled microorganisms, so small that they can't be seen with the naked eye. But when they're ready to reproduce, they can scale up in size to form fruiting bodies, or 'sporangia', which release spores into the wind in a way that parallels fungi, a group to which they are not closely related. Some of these spores will develop into single-celled slime moulds, beginning the cycle anew.
Slime moulds come in a range of colours, and they can be found in woodlands throughout the world, in soils, on the branches or trunks of dead trees, and in leaf litter. They feed upon other microbes such as yeast and bacteria. Some slime moulds are beautiful, forming ornate, tree-like sporangia. Others – like the 'dog vomit' slime mould – are somewhat less attractive.
All of the slime moulds on these pages were captured by UK-based photographer Andy Sands, who says he spends months searching for them in the woods close to his Hertfordshire home. "The fact that you can find the same species pretty much anywhere on the planet is fascinating to me," he says.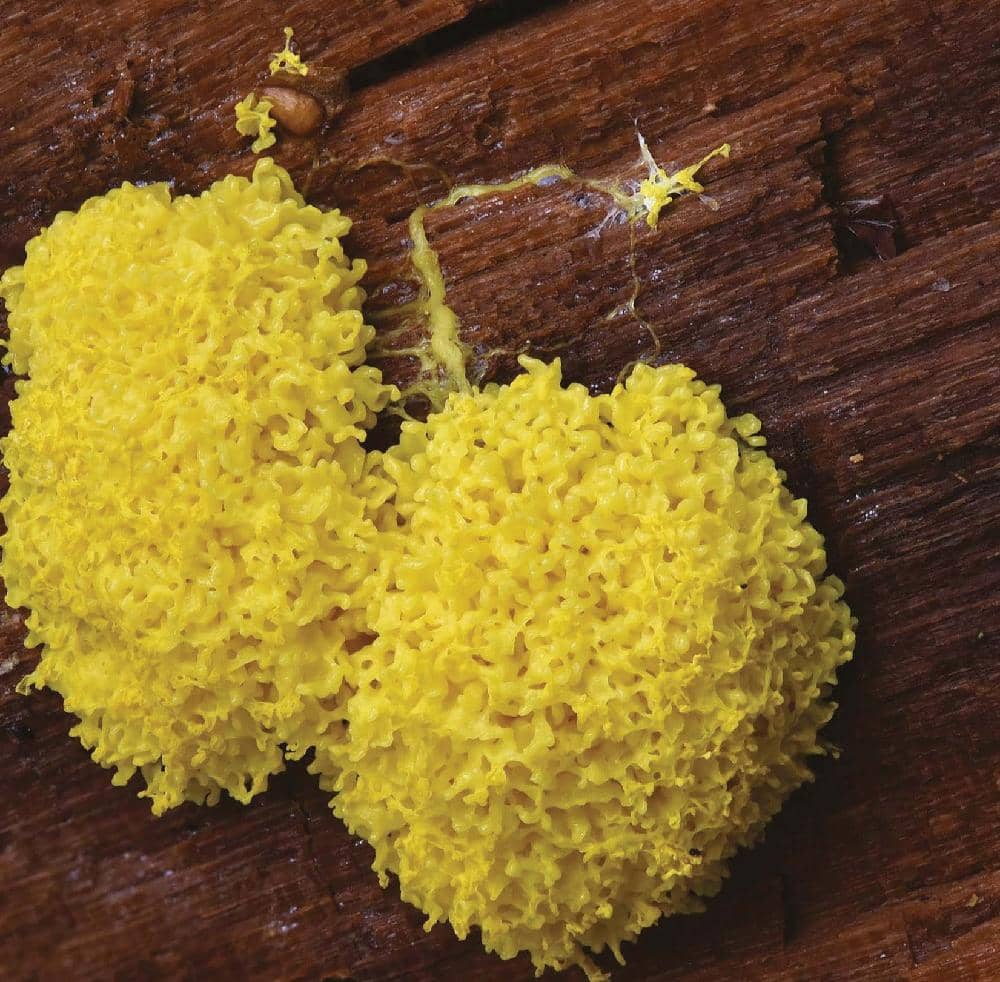 SLIME AND SLIME AGAIN
You can read up to 3 premium stories before you subscribe to Magzter GOLD
Log in, if you are already a subscriber
Get unlimited access to thousands of curated premium stories, newspapers and 5,000+ magazines
READ THE ENTIRE ISSUE
October 2020