THE ONE MINUTE, ICY COLD PATH OF AWAKENING
Spirituality & Health
|
Sep/Oct 2020
(IF YOU STAY WARM AND DRY, IT WILL TAKE 10 MINUTES)
Wim Hof is known for swimming long distances under ice, bathing for hours in ice, running marathons barefoot on ice, and getting scientists and doctors to wake up to the most remarkable fact of all: Wim Hof is no different from you and me. You, too, could do these things. Stranger still, you might want to. And his simple 10-minute breathing exercise may be the most powerful health practice ever.
Your now-famous breathing practice has a long history, going back to your teens.
Yes. By the time I was 17, I was a vegetarian and had read a lot of esoteric books and tried a lot of disciplines like karate and kung fu and yoga—all kinds of things—but none that let me into the depth of what I wanted to experience. So, in due time, I became a seeker, a seeker of something—I did not know what. But when you find it through your gut, you click on.
What was your awakening like?
Like a blessing, a confirmation—like when the blacksmith makes two things come together in the heat of the moment. And that, for me, was going into the cold water. It's merciless. But righteous. It brings you into a direct experience beyond any words, connected to a deeper physiology that's not mandated or controlled by thinking. And it is not learned or acquired by thinking. It is acquired by doing. When you go into the cold water, you don't think. That is presence. And that presence is what I was looking for. That is passion for life.
You write about being in Beatrixpark in Amsterdam, at a place in the river between two willows. You waded in …
I stayed one minute submerged in the freezing river. I was a seeker. A person who is not seeking falls into freezing water and just gets a shock to the system—especially if they haven't got the vascular conditioning. But I was ready to meet my opponent—to become one with my adversary. And it felt good. I wanted to stay in the icy water. I wanted to learn how to cope with it, how to control it, how to go longer. I wanted to win over the cold. Use the enemy to become better, not to beat the enemy, but to become better myself.
That's what I did. I found a way to deepen my control over my deep physiology. I spent 25 years doing my practice on my own. Everybody was calling me crazy because I was going into the cold water and spending long nights naked outside in freezing temperatures. I did a lot more things people said were crazy.
I remember decades ago when Herb Benson, MD, first recorded Tibetan Tummo monks sitting naked in the snow and wrapping themselves with wet sheets and drying them out—using meditation to raise their body temperature. That was impressive, but it never occurred to me to try it. What I love about what you've done is you make me want to go into the cold water.
The monks' practice was so esoteric, so secretive. Maybe it was an intellectual or spiritual inspiration. But it was a benefit to nobody. My method is accessible. It allows people all over the world to tap into their autonomic nervous system, into their immune system, into the endocrine system, into their deep physiology they thought they could not control at all.
Let's go back to the formulation of your practice. Your wife committed suicide, and so you went off and you put this together. Is that right?
Yes. It took that emotional drive. When you get hurt in life, you are motivated to get out of that hurt. I had four little kids. I had to survive. And I knew how to still my mind by going into the cold water. The cold water shuts down the thinking brain, and it makes the rest of your brain very activated. And that's exactly what I needed to heal of my emotional trauma.
Afterward, I saw a lot of emotional trauma happening all over world. We can shoot people to the moon, but we cannot find a control over our depression, inflammation, and emotion. I had found a way first to heal myself. Then I found out that it is an absolute benefit for humanity. Yes.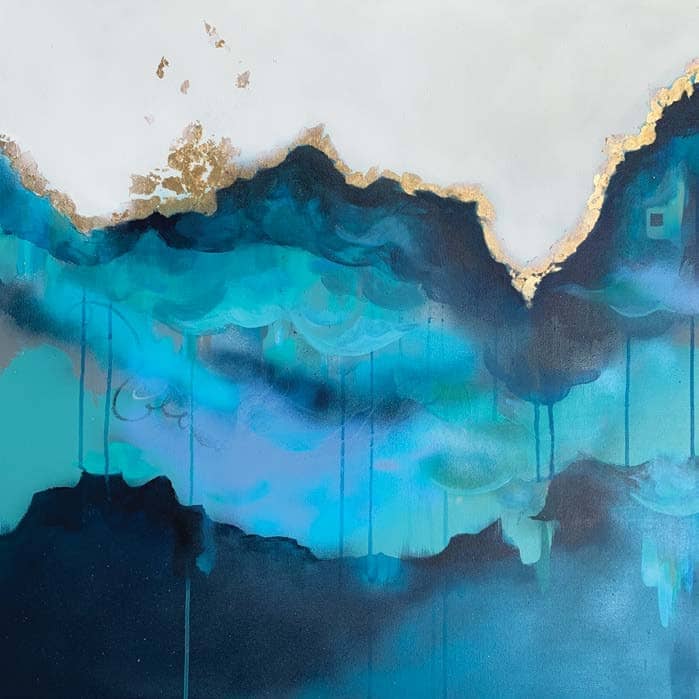 When I've tried to swim underwater across the pool, I first hyperventilate. Is your breathing practice basically the practice for preparing to go underwater? Is that how this worked?
You can read up to 3 premium stories before you subscribe to Magzter GOLD
Log in, if you are already a subscriber
Get unlimited access to thousands of curated premium stories, newspapers and 5,000+ magazines
READ THE ENTIRE ISSUE
Sep/Oct 2020