12 Ways of Looking at a Garden
Spirituality & Health|July/August 2020
We're offering this story for free to read so that you can stay updated on the COVID-19 outbreak
Permaculture in an age of change
When the stay-at-home order for the crisis-that-shall-not-be-named rolled across our little island, I had a sudden urge to plant some food. This was highly unusual for me, as until now I have only been mildly garden-curious. But when I got to the garden store, I was greeted with empty shelves where there once had been packets and packets of vegetable seeds. I carried the last packet of peas and an unusual cucumber variety to the cash register.
"Ah, the veggies," said the woman behind the counter. She wore a medical mask, but her eyes were smiling. "Everyone wants to be able to feed themselves."
It feels like not that much of a stretch to say that everyone wants to garden this year, partly out of a desire to be resilient and self-sufficient, partly to make something beautiful and nourishing.
But it wasn't just gardening. The neighborhood community group organized a cleanup for Earth Day, and with clearer schedules, we joined in for the first time. I told an acquaintance about my strange leanings over Zoom, and he said, with a twinkle in his eye, "Sounds like you're becoming a permaculturist."
Perma-what? It turns out there's a way of thinking that fits beautifully with the moment we're in. And if you think that practicing permaculture means buying 20 acres of land, a windmill, and a flock of goats, like I did, you might want to have a second look.
Permaculture got its start in the 1970s when two Australians, Bill Mollison and David Holmgren, got curious about why farming required so much labor and so many inputs, whereas a forest system was entirely, efficiently self-sustaining, relying on sun, rain, and soil whose nutrients were replenished every year by falling leaves and animal byproducts that self-composed into rich soil.
They came up with a design philosophy that is the opposite of "move fast and break things." Permaculture is akin to aikido—working with the inherent properties of the elements in any system to foster self-sustaining relationships that still achieved the aims of the designers. There was far less brute force involved, and far more skill, knowledge, and attention.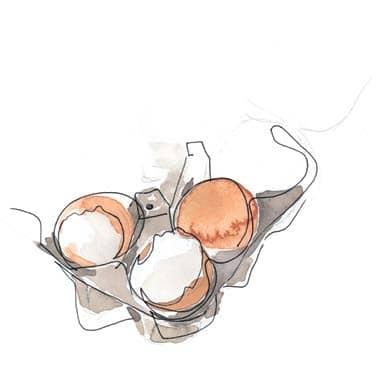 Still rooted in food security (the word "permaculture" is a portmanteau of "permanent" + "agriculture") permaculture is, at its heart, a design methodology, and its applications have proliferated like a zucchini bed in late summer. You can permaculture not just homesteads and gardens, but cities and friendships, neighborhoods and your five-year plan, your house, your apartment, your family, your business, even your inner life.
Starhawk (the name is a mononym) is a renowned permaculture teacher who has lectured at Harvard. She says permaculture is "the art of designing beneficial relationships," and that can happen anywhere, with anything: "It's a design system that's about applying our minds, our intelligence, and our ethics."
Here, then, are twelve permaculture principles to begin with, gathered from permaculturists of the land, of the house, and of the mind. One thing to remember: "Everything gardens"—that is, all living things tend and interact with their environment in order to achieve what they want—so everything you do is gardening, too.
1 START WHERE YOU ARE.
Unlike other design approaches, permaculture doesn't assume you're starting with a blank slate—it assumes that something is already happening, and energy is already moving, in this space. There are already patterns of rainfall and water movement, there's already a neighborhood in place, and you, the designer, are already a person with preferences, habits, and a history. Begin there. "[Permaculture's founder] Bill Mollison said, start at your doorstep," says Celia Macaulay, a house-and garden designer who uses permaculture. "Start where you are, and get that good."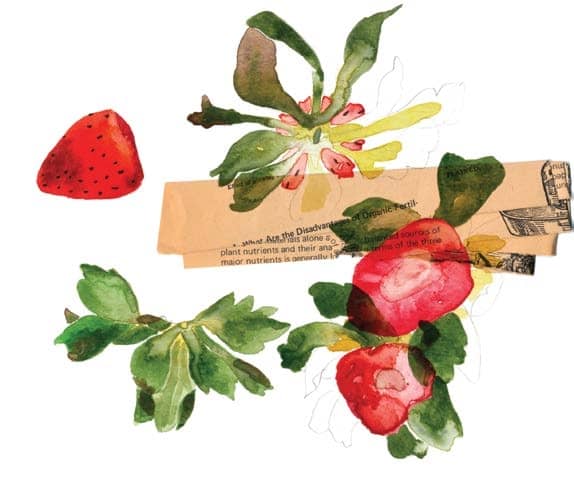 The Herb Spiral
For rural and suburban gardeners, traditional permaculture's signature move is the herb spiral, a stone-sided garden bed planted with herbs that's raised in the center and spirals down to the ground. This shape creates micro conditions: Some parts of the spiral will get more sun or shade; others will naturally receive more moisture or better drainage. That means that you can keep many culinary herbs with different light, soil, and water requirements all thriving close to your kitchen door. Not only that, it's beautiful to look at—and spirals are an ancient symbol of spiritual development and evolution. Who wouldn't want to be reminded of that every time they walked out their back door?
2 BEFORE YOU ACT, OBSERVE.
You can read up to 3 premium stories before you subscribe to Magzter GOLD
Log in, if you are already a subscriber
Get unlimited access to thousands of curated premium stories and 5,000+ magazines
READ THE ENTIRE ISSUE
July/August 2020