Following The Steps Of The Pandavas
Soon after the Mahabharata war, when Lord Krishna left his body and ascended to his abode in Vaikunt, Sage Ved Vyas advised the Pandava brothers, that they renounce the kingdom. Yudhishthira crowned his nephew as the King of Hastinapura and the Pandavas along with their wife Draupadi, embarked on a journey to the Heavens. They set on foot to climb Mount Sumeru. In the last leg of their journey, the Pandavas went through Rishikesh and climbed the Swargarohini Mountain, enroute to Mount Sumeru.
Swargarohini peak is now in the state of Uttarakhand, some 100 kilometers from Dehradun. A popular trek to the base of the Swargarohini Peak is the "Har Ki Doon" Trek. Sometimes called the stairway to heaven, the 50-kilometer trek is normally done over a period of 5-7 days. I did a 7-Day trek to the Har Ki Doon and it was a life changing experience.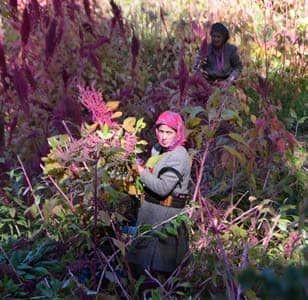 Imagine a whole week away from the buzz of your phones, electricity or any sort of connection to the external World. Might have sounded somewhat like a Meditation retreat in absolute silence. For me it was a Deep Spiritual Journey. You would seldom see people there, except for may be a shepherd or two. It is Nature at its Best – Mountains, Rivers, Beautiful Trees, Birds, Animals and just Silence. There are only three small villages on the trail with a maximum of 30 families. I realized spirituality in every bit of Nature, the people and virtually everything that was around.
You can read up to 3 premium stories before you subscribe to Magzter GOLD
Log in, if you are already a subscriber
Get unlimited access to thousands of curated premium stories, newspapers and 5,000+ magazines
READ THE ENTIRE ISSUE
September 2020