The Heart Is Where We Experience Connection
Heartfulness eMagazineJuly 2020
MIRABAI BUSH is the author of Working with Mindfulness, co-creator of Google's "Search Inside Yourself" program, co-founder of the Centre for Contemplative Mind and Society and a founding board member of the Seva Foundation. Some of her other literary works include Contemplation Nation, Contemplative Practices in Higher Education and Walking Each Other Home, co-authored with Ram Dass. Here she speaks with PURNIMA RAMAKRISHNAN as part of the GLOW Webinar series, on her journey and evolution during the last 50 years, and on the role of her teacher in that transformation.
Q: Thank you so much for joining us today, Mirabai. It's an honor and privilege to host you on the GLOW webinar.
Hello, and thank you so much Purnima for inviting me. And I'm happy to be talking about Heartfulness, especially because I see so many people learning Mindfulness and maybe overlooking the heart a little bit.
Q: These days there are more and more people who are not affiliated with a religion and are seeking something spiritual. According to you, what is spirituality? And how do you think it is different from religion?
As I understand it, spirituality is the search and discovery of truth, the nature of reality. It is the relation of you as an individual to the greater whole, the understanding of what exists in you, what its nature is, what its implications are for your life, and how you are a part of the whole. I think that you can make that journey, that discovery, within an organized religion or you can do it on your own.
It's interesting that when we started The Centre for Contemplative Mind in Society, we were going to take practices like Mindfulness, compassion and Yoga, into secular settings in the United States in 1995, when no one was doing it yet. We interviewed 40 teachers of contemplative practice within institutions and religions and asked them what's the danger of taking spiritual practices out of organized religion. Almost everyone, from a whole range of religious backgrounds, said in different ways that the practices themselves have their own integrity. So if you're on your own path outside religion, or if you're discovering new practices at work, or with a group of other people, they have integrity and they will help you on the path of transformation, but the danger is that you lose community.
In every religious tradition there is a strength, you know, sangha or satsangh or fellowship. And when you explore spirituality by yourself, unless you have a group of others you're exploring it with, the danger is that you can learn less, you can learn less truthfully, and you can go off in a way that will lead you astray. And then you won't feel supported and cared for by the others around you.
I started off in religion. I was in the Catholic religion and after that I explored many others and have felt at home in others, but my essential path is spiritual while appreciating the value of religion.
Q: Spiritual practices and techniques serve as a tool for our personal transformation. But how exactly does a spiritual practice transform us?
Well, different practices do different things. I'm familiar with meditation of various kinds, the movement practices of Yoga, Tai Chi and Qi Gong, and the practices of study. Generally, most of these practices begin by quieting us down and helping us tune in and listen to our own bodies.
A lot of the time we're going through life not paying much attention to our own bodies, and within the body are many messages to us. We can learn a lot by what we're feeling within our body. For example, emotions begin at physical experience. If we pay attention to that, then we learn not to act without thought on the negative emotions. We learn that when positive, caring, loving emotions are arising, to pay attention and give them space and cultivate them. So these practices begin by helping us tune into our bodies. They reduce stress.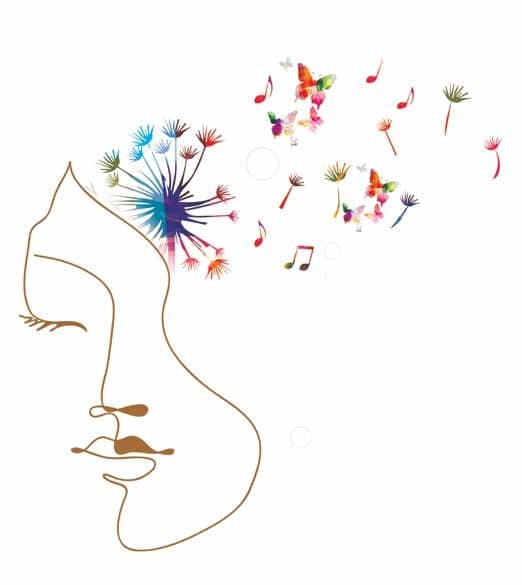 I've always cautioned that a spiritual path doesn't reduce your stress and make you happier on day one necessarily, because as you begin to look at what's in there, you may see things that you don't like so much. You may see things you want to change; you may see things that you've been repressing as a coping strategy.
In order to really wake up, you need to see everything that's there. In general when you sit and do these practices, stress reduces. Scientists have done a lot of research and can measure cortisol in the body. The cortisol drops, while doing even 15 minutes of basic practices like the Heartfulness practices, the Mindfulness practices and Yoga. Any of us who have done those practices know that experience – you start feeling better.
Then you begin to trust yourself more as you come to know what's there in your mind and in your body. It's not that you'll always like what you discover, but as long as you can see it and know it, you can make better decisions. That develops trust in yourself. I think of it as a radical self-confidence. It doesn't mean you think you're always right, but you are in touch with what it is you feel you know, and you can then express what you don't know.
You can read up to 3 premium stories before you subscribe to Magzter GOLD
Log in, if you are already a subscriber
Get unlimited access to thousands of curated premium stories, newspapers and 5,000+ magazines
READ THE ENTIRE ISSUE
July 2020