Service, Simplicity & Songwriting part 2
Heartfulness eMagazine
|
September 2020
With an Ivy league education, this MTV rap/hip hop star was living the American dream and working on Wall Street when the events of 9/11 unfolded in front of his eyes. Giving up the corporate world, NIMO PATEL decided to pursue his passion for music in LA, but a chronic health issue led him to seek Ayurvedic treatment in India. He stayed back for 6 months to volunteer at the Gandhi Ashram in Ahmedabad and continues to this day working with the slum children of the city when he's not working for his own non-profit organization, Empty Hands Music. In part 2, VANESSA PATEL continues to learn more about him and his mantra "Service, Simplicity & Songwriting."
NP: I really appreciate this idea of "Who are we?" Gandhi is a humane figure we're connected to in lineage, but there are also Jesus Christ, the Buddha, Mahavir, the prophet Mohammed – all these amazing souls have come and gone, and yet the same suffering exists. No major spiritual revolution has engulfed the planet. So, who are we to judge the small, itty-bitty work that we're doing, the little song that you might put on YouTube, or the service project that you might have done?
Everything, in a sense, is beautiful, don't get me wrong. But, do what you feel is right in your heart without any burden or weight, because it's powerful, and so meaningful. And yet, so meaningless. In the honoring of humanity and the honoring of all beings, we do our karma work without holding on to it, without making it feel important or creating any maya around it. That is the spiritual process of a karma yogi, and that's why spiritual practice is at the core of service. Even this lockdown, I feel, is a blessing, because it has allowed me to get back deeper into the realization of that, into the importance of the foundation for the work that we do.
To answer your question, it has been amazing to have my friends and family join this journey. My brother is in the U.S. army, and he had the biggest wall, he was non-emotional. To see the shift in him – he wants his kids to be involved in service and to do acts of kindness. During Thanksgiving in the U.S., our family gets together and organizes gift packages for refugee families. It's a collective effort. It's great to see the family embracing this spirit, and friends too. When my friend, Swapnil, visited India we were shooting the video for Ode to Women, and I finally got the chance to introduce him to this community that he hasn't seen for quite a long time. Later on, he said, "I get it, I'm so happy for you." He always used to worry about me – that I'm not married, I'm not making money – and wonder what am I doing with my life? So, finally he was happy and proud; he just enjoyed the fact that he finally got a chance to feel it too. If we deeply believe in what we're doing and why we're doing it, everyone comes along, eventually.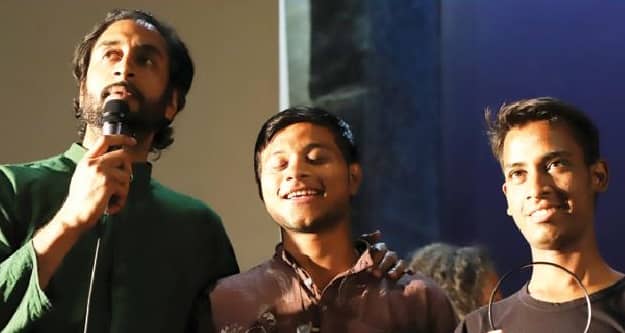 Q: And that, of course, enhances your experience, feeling that you don't need their approval but just the fact that they get it feels very life affirming, I'm sure.
Currently, there is so much discord and pain in the world, not only with the suffering from the coronavirus, but also with people who are marginalized, people of color, women's issues, especially the disparity in India. Much of this isn't tackled or addressed properly, and then you get these platforms which everyone can use to air their grievances. Do you think social media is helping, or is it so fickle that when the next big issue comes along the old one is dropped? How effective is it to right a wrong?
Social media is helpful at some level. If I say to a person, "Hey, you're amazing!" or "Hey, you idiot!" the person hears the communication in their ears, and that goes to their brain – but that's not it. There's a processing that's happening in the heart and mind that triggers the brain, that shares with the muscles in the mouth, etc. to say and hear all those words. So, social media is giving us easier access to shout and connect, and spray whatever words and thoughts we want. Ultimately, as you said, they're going to be good and bad, on and off, dark and light – this is going to be constantly flowing through it. Unfortunately, human nature leans towards the darker sharings; it takes on some sort of virality in the sharing.
What I'm getting at is this: we need get to the root of the problem and allow the awakening of the magical heart and soul that we have, the understanding that we are all brothers and sisters. Yes, we have challenges, but we work through them, because until that expansion of what family means to our hearts grows, we're going to see social media being used – it's just an extension of human nature, what it does is magnify it 100%.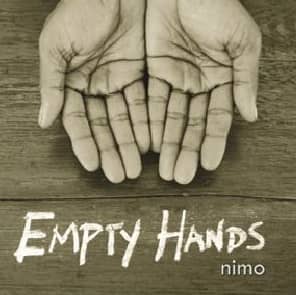 I feel that this moment is a blessing in time, a possibility, because we very, very rarely have these moments to press pause. And we very rarely have moments to say, "I'm grateful for what was, what is.
You can read up to 3 premium stories before you subscribe to Magzter GOLD
Log in, if you are already a subscriber
Get unlimited access to thousands of curated premium stories, newspapers and 5,000+ magazines
READ THE ENTIRE ISSUE
September 2020