Roots of Empathy PART 2
Heartfulness eMagazine|March 2020
MARY GORDON was interviewed by JUDITH NELSON at the Spirit of Humanity Forum in Iceland in 2019. In part 2, she shares experiences from her own childhood to demonstrate how empathy develops in children.
Q: You talked about the generations and their effect on children. How important do you feel generations are – families, cultures – in helping children grow up in a safe society or safe place?
Well, children grow up in families. Lucky children grow up in communities. But not every family is part of a community, and your safety net only goes as far as your community net. So families do have the ability to give children what they need to grow up, which is unconditional love, recognition. Society is only as safe as the way we support our families.
I always look at: What are the policies in place? How do you cover vulnerability? The most important relationship in life, which is pretty much a template for every other relationship, is the parent-infant relationship. What are the policies that allow that relationship to be nurtured? Do you have a parental leave policy? We have some participants here from the United States, one of two countries in the entire world without a parental leave policy.
So here we have a gap or a disconnect between what we know from research, the policies we make, and the programs that happen. I think if we recognize the capacity of every person in a democracy to participate in a meaningful way, we need people to stand up and claim their rights in the society – the right to belong, the right to have a voice. And you develop those things in the family.
The university of the kitchen table is where you enable life. It's where children develop their values. It's where the wallpaper could tell decades of stories, the tears and the laughter, the capacity to enjoy one another, to see one another, to feel one another. And I think we sometimes overlook the power of the family: it is the enabler. When the family is in trouble, society is in trouble.
It is the hand that un-mats the bubblegum in the hair. That is the hand you've got to hold. The invisible hand that really cares for and does the hard work of child-rearing, that's the hand we have to nurture. If you nurture the nurturer, you will have a nurturing society. I can't emphasize enough the importance of holding the family in the palm of your hand, and then the family will be the strength in the community. You need policies that say, yes, the family is important, yes, education is important. And if you get it right in the family, education is easy. It's challenging if you don't get it right in the family, and it is of course children who pay the price.
Q: We live in an age where families can be quite fractured, and children are often brought up by single parents. Is there any help you feel children need in those circumstances? Or do we apply the same ideas and expectations?
My expectation is that every child grows up in one relationship where the adult says, "I will lay down my life for you," and it's usually a parent. Research says it doesn't have to be two parents, it doesn't have to be a mother and father. It's about dedication and devotion and putting that child before yourself. It's wonderful and liberating to know that a single parent can do an excellent job in raising a child, but you must have policies in society to support that single parent.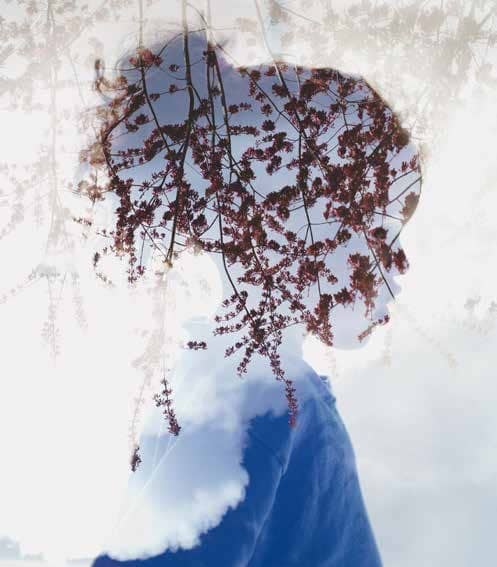 I don't think there's any one formula for healthy childhood development. I mean if you look at an individual child, they all come from a different basket. You can't order, "I'll have these traits please."
And then you've got epigenetics: the gene pool you're born with interacts with the experiences you have, to create the person who is. And shame on us if we don't orchestrate experiences for every child so that they will have an appreciation for whom they are, what they are capable of, and have the ability to reach out to others. I think we have a crisis of connection in society. If you don't have empathy you don't have the ability to be in a relationship.
I was asked some years ago by the UN on World Literacy Day to speak with the wife of the former president of the United States and two other people on a panel. I said, "What would you like me to speak about?" and they said, "We have heard that you said 'As important as it is for children to learn to read at school, if they fail to learn to relate we will have failed societies.'" Helping children learn to relate only happens when they can understand how you feel. They have to have empathy.
I think we live in an emotionally-illiterate world.
You can read upto 3 premium stories before you subscribe to Magzter GOLD
Log-in, if you are already a subscriber
Get unlimited access to thousands of curated premium stories and 5,000+ magazines
READ THE ENTIRE ISSUE
March 2020