SHLOCK HORROR
Looking back on the pioneer of fear that was HORROR SOFT.
What's the oldest horror game that can still make you jump today, or send that acidic tingle of unease up your spine? Dogs bursting through the windows in the original Resident Evil spring to mind, while the PC faithful may point to another glass-breaking moment – the first monster you encounter in the original Alone in the Dark. The last notable horror game before that, Sweet Home on the NES, probably finds itself just on the wrong side of the 1990s to maintain much impact today. But in that overlooked period between 1989 and 1992, a British studio in the quiet town of Sutton Coldfield made some serious horror headway. Adventure Soft, founded by father-son team Mike and Simon Woodroffe, rebranded itself as Horror Soft, and over the course of three years released four first-person horror games that culminated in the beautifully gruesome Waxworks.
These games straddled a technological leap in PC gaming, introducing new ideas to the then-stagnant genre that left a sanguine blood trail for other developers to follow.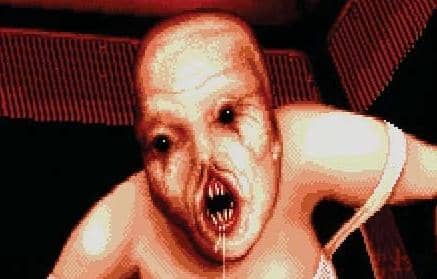 DEVIL IN THE DETAILS
The shockingly detailed death scenes remain as brutal to behold today as they did 30 years ago, while its grimy labyrinthine levels foreshadow the 'helpless horror' subgenre popularised by Amnesia: The Dark Descent, as you're often forced to flee from the Eldritch creatures, zombies and mobs that twitchily stalk you through porous walls of darkness.
Horror Soft's father-son development team was an unusual dynamic, but it didn't impact the development process – no filial door-slammings or paternal tellingoffs. Over time, father Mike gravitated towards the business and finances of the studio, while Simon became the creative and designer.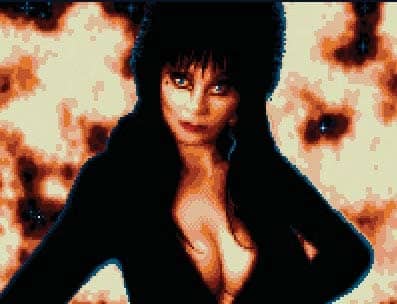 Simon, who now works as a creative director at Rare, didn't treat game development as a serious career at the time. "Most of those games were designed in my spare time between studying for exams," he says. "It was a way to make a bit of cash for beer and petrol!"
Horror Soft wasn't a wealthy studio, but it was supported by the fact that its games were technically licensed movie spin-offs. Three of Horror Soft's four games were fronted by '80s shlock-horror icon Elvira, Mistress of the Dark, who pops up occasionally to brew spells, push the plot forward (and her chest out), all the while negging you and explaining what a pathetic worm of a person you are.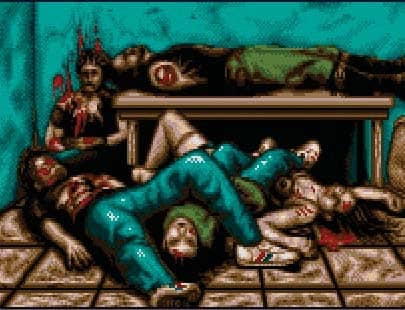 Horror Soft understood that line between horror and comedy, figuratively squeezing the jumpscares and gore into Elvira's omnipresent cleavage. The visual gags are supported by the writing – a showcase of dry British humour that glibly dismisses a dead security guard as "very poorly looking" or quips that an uncannily realistic rotting corpse, complete with animated maggots, "isn't going anywhere anytime soon".
BACK FROM THE GRAVE
How to play Horror Soft's games today
If you're going to just play one Horror Soft game, go for Waxworks, which is the most polished of the lot, followed by Elvira 2 which similarly throws you into several themed worlds. The original Elvira is more of a fantasy dungeon crawler, while Personal Nightmare is much more dated.
GETTING STARTED
You can read up to 3 premium stories before you subscribe to Magzter GOLD
Log in, if you are already a subscriber
Get unlimited access to thousands of curated premium stories, newspapers and 5,000+ magazines
READ THE ENTIRE ISSUE
December 2020