RPG QUEST
IT'S ONE THING TO ATTEMPT TO SET OUT TO PLAY EVERY SINGLE GAME IN AN ENTIRE GENRE. BUT TO FINISH EACH ONE IN THE ORDER THEY WERE RELEASED AND THEN TO BLOG DETAILED ACCOUNTS OF THEM IS A QUEST BEYOND. THAT'S WHAT CHESTER BOLINGBROKE, AUTHOR OF CRPG ADDICT, SET OUT TO DO IN FEBRUARY 15, 2010, WHEN HE WROTE THE BLOG'S FIRST POST. OVER TEN YEARS LATER, HE'S STILL GOING.
So far, Chester has ventured through the very first mainframe-based computer role-playing games, charted the rise of Ultima, and battled through generations of computers. He's faced adversity, balancing the thousands of hours his adventure demands against the needs of his personal life. He's worked on it from his home in Maine, grappling with emulators and translations, and from hotels across the US while travelling for his job. He gave up on the whole endeavour once. But he's just as active now as he was when he started, and that's despite knowing that the whole thing is impossible.
It's already taken him over two years to play through the games of 1992, from Wizardry: Crusaders of the Dark Savant ("has a way of feeding the player overwrought prose") to Ultima Underworld: The Stygian Abyss ("groundbreaking, innovative, well-produced, addictive, enormously fun to play – and at the same time a bit disappointing in what they did and didn't do with the story"). And also the games you won't remember, from Bandor: The Search for the Storm Giant King ("I binged a decent chunk of TV series episodes while playing the game because I needed some other source of entertainment") to Ultizurk II: The Shadow Master ("extremely basic").
Chester Bolingbroke isn't the author of CRPG Addict's real name, since he prefers to stay anonymous. "I'm mostly concerned that if anyone in my work life finds out about the blog and I'm late with some project and they go on my timeline and see that I've post a couple of entries on games." But he goes by Chet on the blog, which is his real-life nickname too, so that's what we'll call him. Anyway, as he forges ahead, Chet knows the number of games released per year will only increase. "If I don't start rejecting more games or finding other ways to change how I approach the chronology, I'll die before I get out of the 1990s," he says.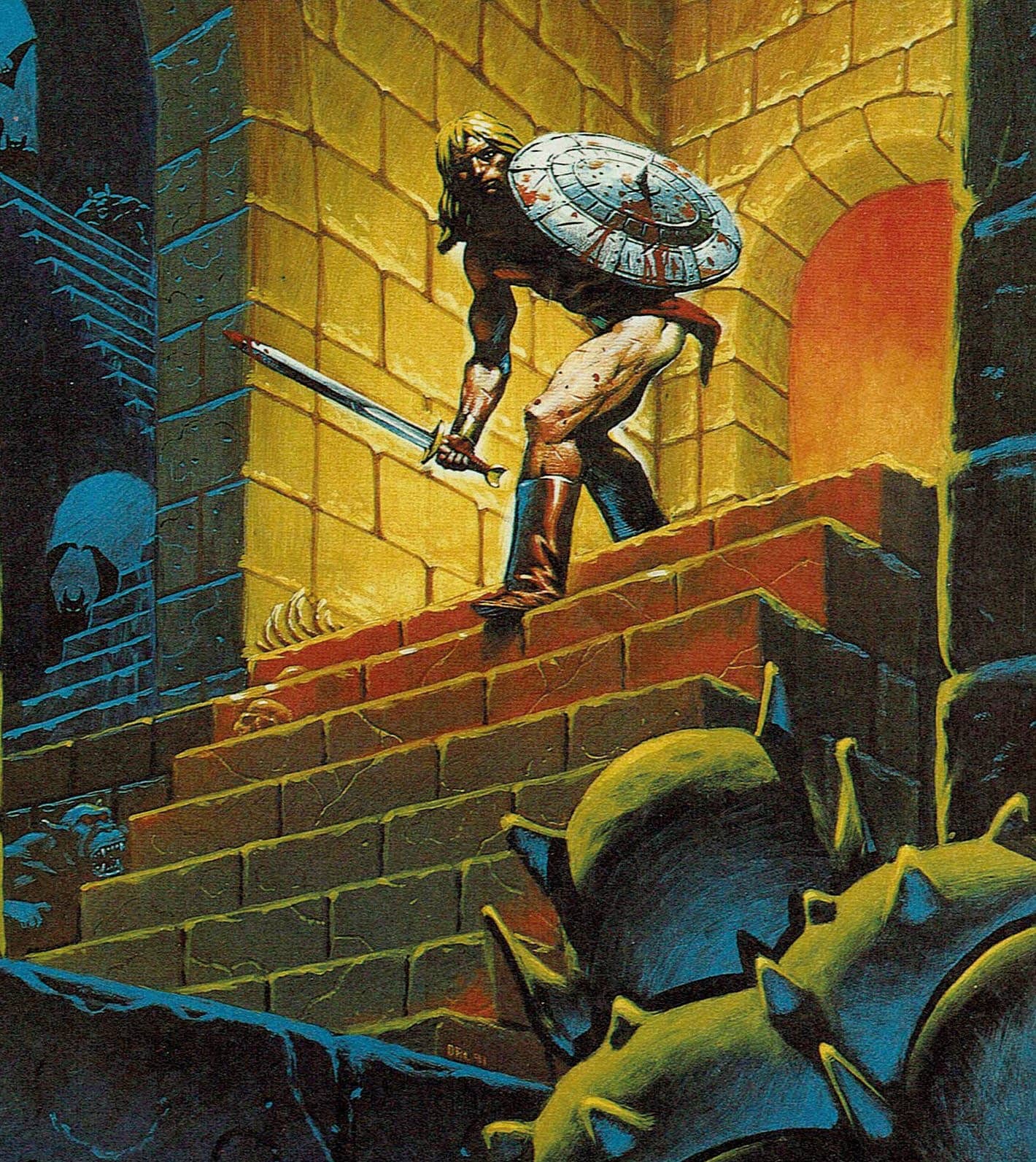 HISTORY LESSON
Still, he probably knows more about the first 15 years of the CRPG than anyone alive, not that he takes an academic line on the genre. While he works into his posts a good sense of the context of these games – where they came from and where they've gone next – Chet writes about them very much from a personal perspective, founded on what he values in his favourite genre, a love which began way back in 1984 or so, when he was 11 or 12 and played an RPG called Questron on his friend's Commodore 64.
You can read up to 3 premium stories before you subscribe to Magzter GOLD
Log in, if you are already a subscriber
Get unlimited access to thousands of curated premium stories, newspapers and 5,000+ magazines
READ THE ENTIRE ISSUE
November 2020