RED DEAD REDEMPTION 2
RDR2's early mod scene shows promise.
It's still early days in Red Dead Redemption 2 on PC but the prolific GTA V modding community has provided a solid foundation for RDR2 modders to get started at a gallop. Thanks to the popularity of mods like FiveM's custom servers and LCPD for GTA V, cowboy modders know not just how to get a jump on making similar mods for RDR2, but which will be in the highest demand.
The creators of the FiveM mod for GTA V announced the RDR2 counterpart RedM was in development before the game even launched on PC. Similarly, the creator of the first fight club mod for RDR2 on PC says that it's "quite simple compared to the fight club mods in GTA V." Although it may be just the first incarnation of fully-kitted fight club, they rightly say, "I suppose we all need to start somewhere."
Another early mod for RDR2 is They Keep Coming, which turns all NPCs hostile for your own personal horde mode. I tried out both it and Fight Club to get a sense for how the earliest days of RDR2 modding are shaping up.
As with all mods for RDR2, Rockstar is only willing to look the other way if you stay out of multiplayer. For the forgetful among us, the ScriptHook mod that's a prerequisite for both They Keep Coming and Fight Club force-closes the game for you if you attempt to join a multiplayer session. Back up your save files before you start messing around as well.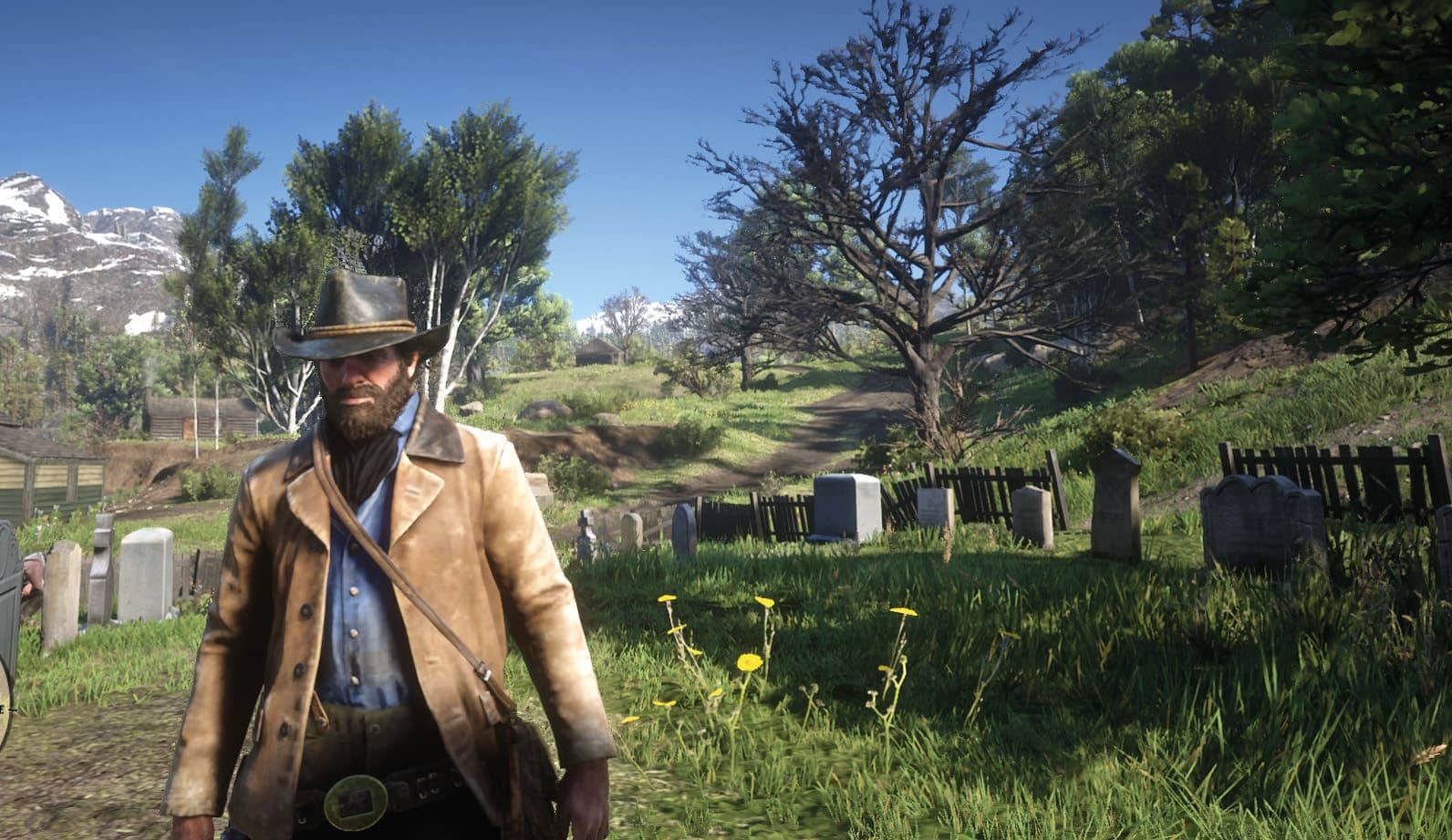 ARTHUR'S PUNCH-OUT!!
I start off with Fight Club, figuring that I should practice fighting NPCs one-on-one before graduating to entire mobs. To date, I've still not finished even the prologue of Red Dead Redemption 2's story, opting instead to exist entirely in its multiplayer mode.
The save file 'mod' I chose to borrow from Nexus Mods starts me out just south of Valentine, so I horse my way up to town to scout a good location for an inaugural fight. Fight Club's mod page gives the helpful suggestion that a bar might be a good location for a brawl.
When I rode into Valentine though it wasn't the saloon that caught my eye, but the proud white spire of the local church. That will be my temple of fists, I am sure.
The front doors are locked, I quickly find when I bash Arthur's shoulder into them with no effect. I decide that the cemetery outside will do just as well. The graves of fallen cowpokes and others even form a convenient fighting ring.
You can read upto 3 premium stories before you subscribe to Magzter GOLD
Log-in, if you are already a subscriber
Get unlimited access to thousands of curated premium stories and 5,000+ magazines
READ THE ENTIRE ISSUE
March 2020