LOGISTICAL NIGHTMARE
Hideo Kojima's hiking sim DEATH STRANDING has finally ambled onto PC, where it truly belongs.
The package was unusual. Most deliveries prior to this one had been inorganic, or at least fossilised. Fresh fish? That was an extravagant request in a time when logistics was life-and-death; the last restaurant a bombed-out husk ruled by angry, horrifying ghosts.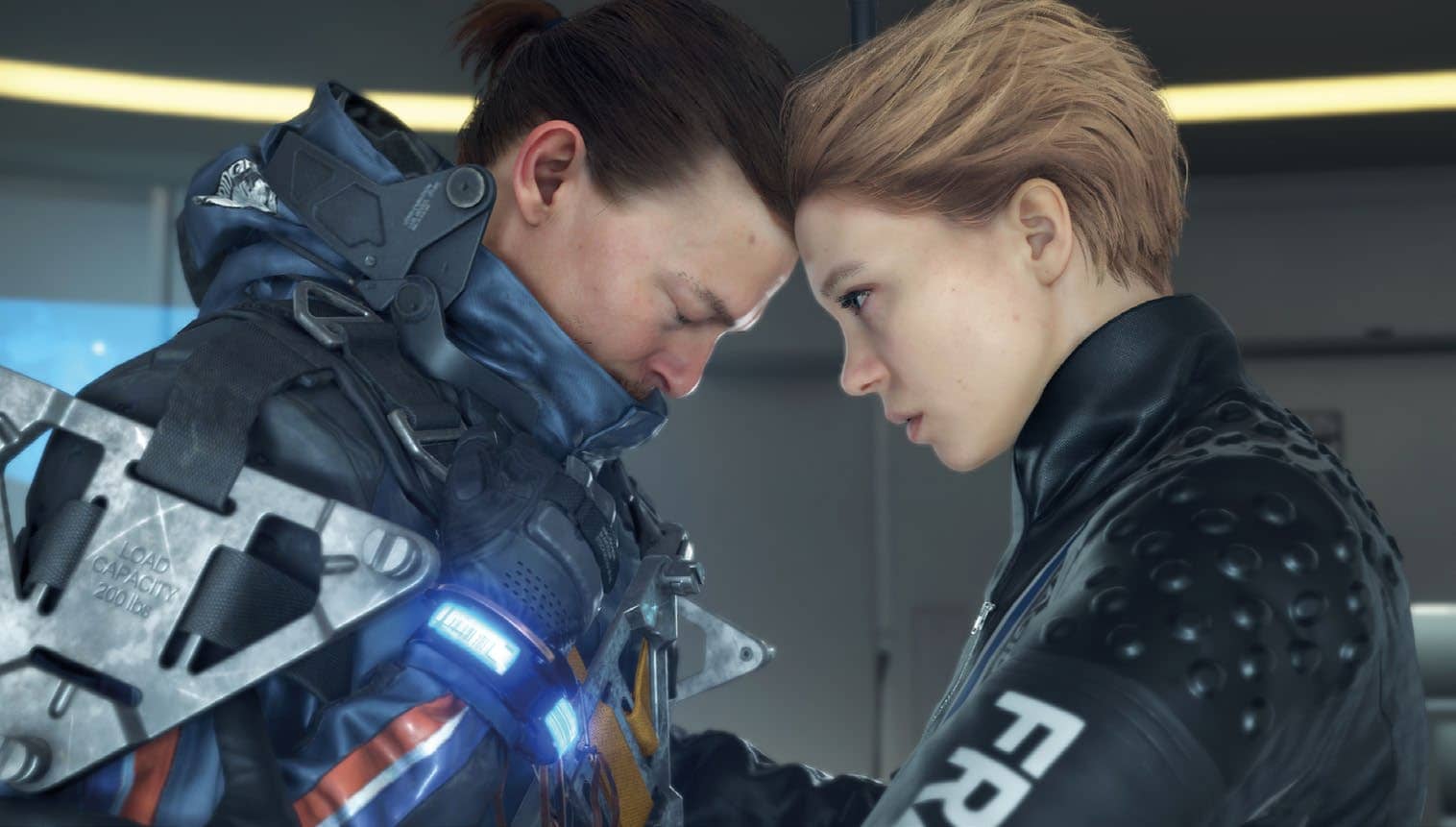 But Heartman, the serial heart attack sufferer living on a heart-shaped lake in the heart of Death Stranding's mountainous region, is an extravagant man. And so I wedged the case flat between the folded ladders and climbing anchors on my back, placed my feet flat against the ground, strongly pushed up from my knees and off I went.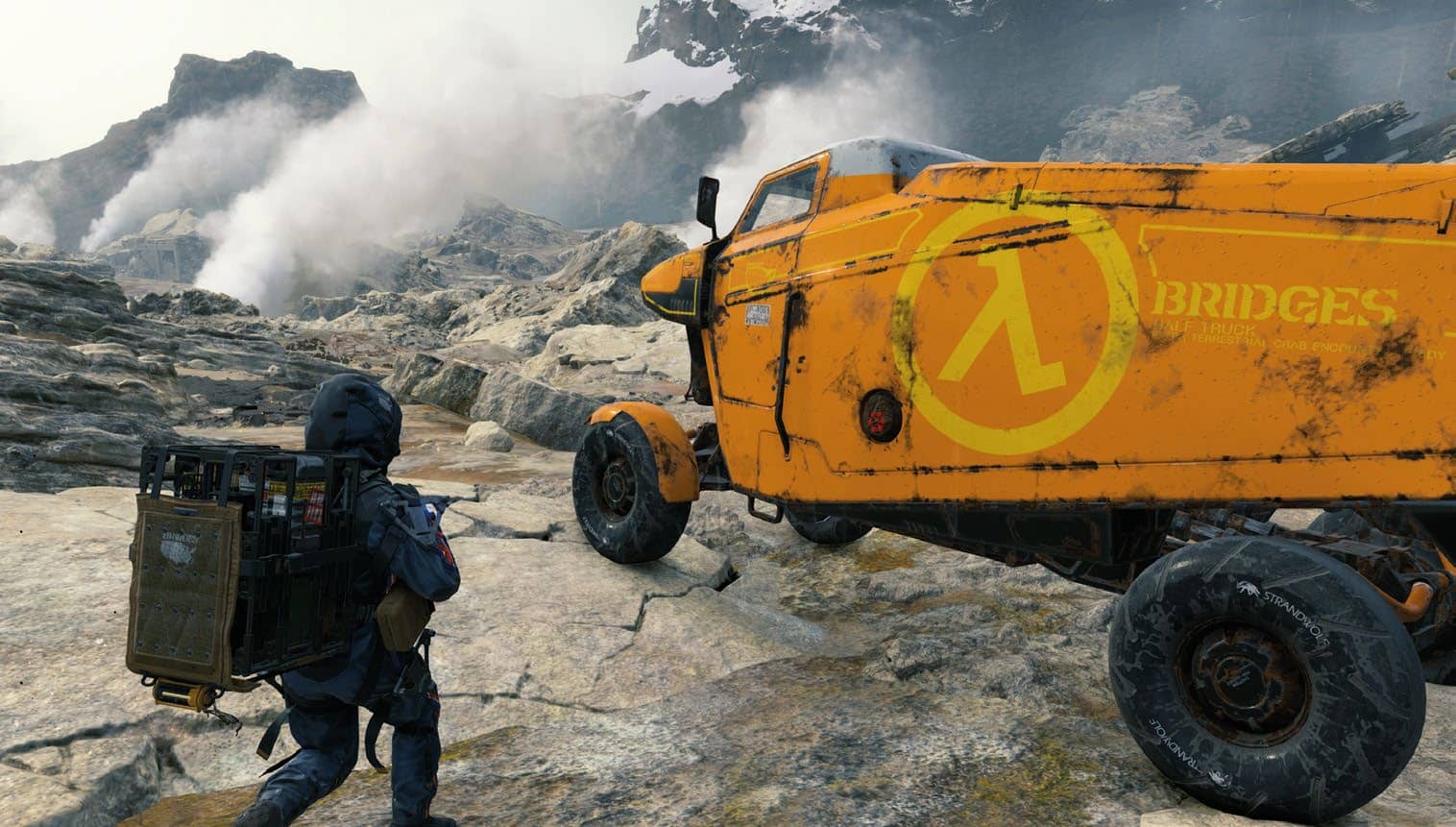 The route, starting out at the bunker of a biologist living two peaks south of Mountain Knot City, was treacherous. The thick snow sapped energy and hung in the air, creating whiteouts that made cliffs and ravines all but invisible. For once, though, the weather could work to my advantage, keeping the fish cool and fresh – or so I thought.
Minutes later, warning lights began to flash on my backpack. The cargo was deteriorating. With a firm footing and no enemies around, high temperature was the only possible explanation for the damage. So began a frantic troubleshooting operation: could a change in elevation be responsible? Was the friction from my zipline wire giving off heat?
Then Sam Porter Bridges rolled his shoulders, waving the culprits in my face: thermal pads. I'd essentially been walking around with some hot water bottles strapped to my arms. The very tools that had kept me safe and warm in the mountains were now destroying my cargo, melting the ice in my cases and prematurely frying the damn fish.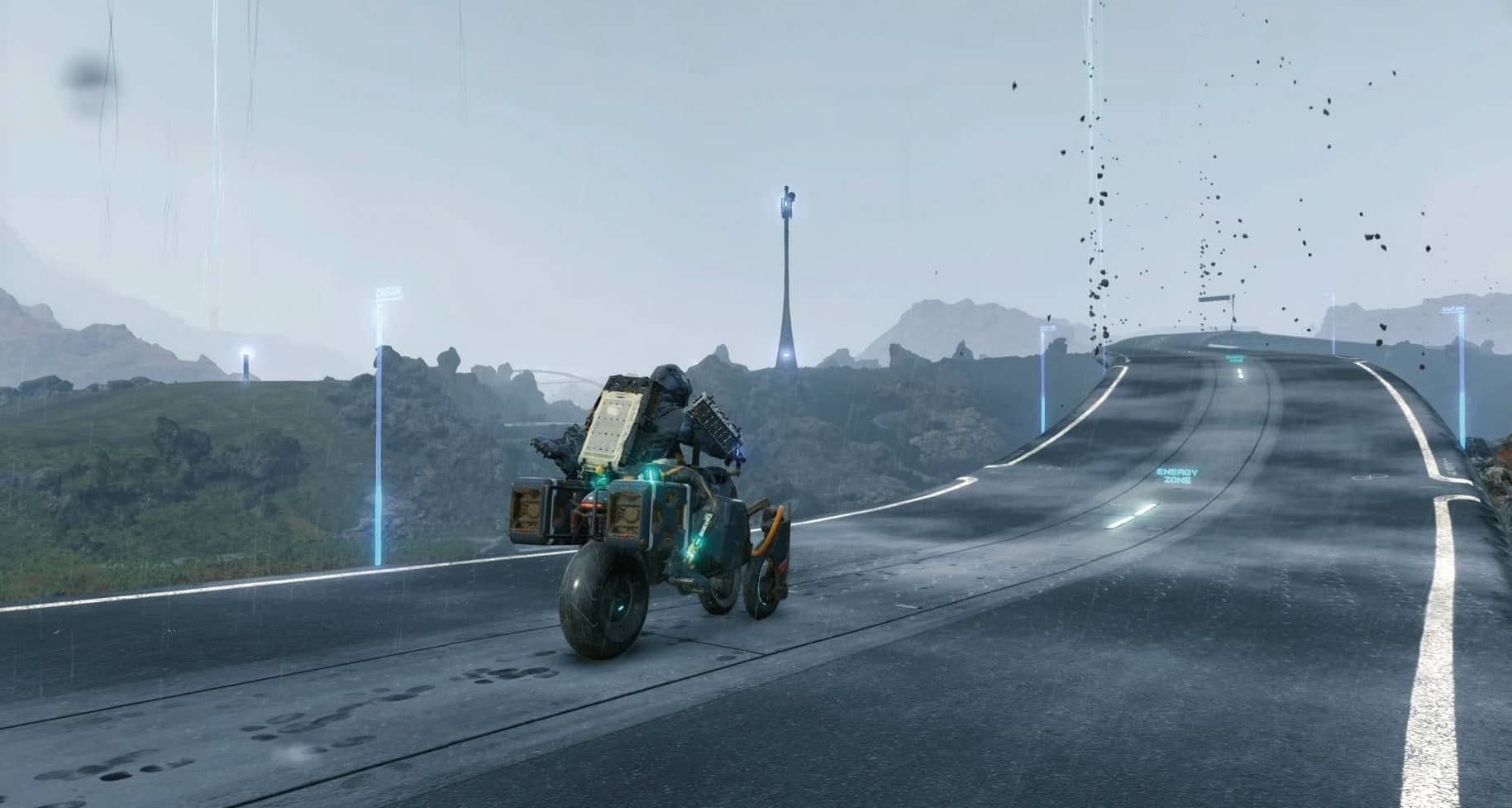 TRUDGE SIMULATOR
You can read up to 3 premium stories before you subscribe to Magzter GOLD
Log in, if you are already a subscriber
Get unlimited access to thousands of curated premium stories, newspapers and 5,000+ magazines
READ THE ENTIRE ISSUE
September 2020