GRAPHICS CARDS
PC Gamer|August 2020
Upgrade for the best 4K gaming experience.
Dave James & Jacob Ridley
There's no component more crucial to a gaming PC than a graphics card. It's the heart of any system that favors frame rate and fidelity above all else, and that's why it's of the utmost importance to leave aside plenty of budgets and choose wisely when it comes to your next upgrade.
You've got to ask yourself some questions when deciding on a new graphics card – such as "what resolution can my monitor run at?" and "do I really need an Nvidia GeForce RTX 2080 Ti?".
There are times when you will need an RTX 2080 Ti. If the goal for your PC is to deliver the very best 4K gaming experience that money can buy then this card's many cores and 11GB video memory are best suited to deliver. But with a price tag of £1,149 ($1,199), most of us will have to be more parsimonious about our PC upgrades. That's why we recommend looking further afield, including AMD's Radeon lineup, to grab a great value card.
GeForce RTX 2080 Ti
NVIDIA £1,149
Most powerful graphics card (a lot of) money can buy
1 Released back in 2018, the RTX 2080 Ti is still the fastest consumer graphics card that you can stick into your PC. If you wanted to go all out you could squeeze a Titan RTX in there for the full-fat TU102 GPU, but that will net you an even less of a performance return for the extra $1,300 you'd have to spend for the privilege.
One glance at the spec list and you can be sure the top RTX Turing card is ready for pretty much anything PC gaming can throw at it. Though even the RTX 2080 Ti will struggle to nail 4K gaming with your graphics settings dialed up to max and ray tracing turned on. If you're after the most powerful GPU especially for the burgeoning ray tracing ecosystem, this is the best graphics card around. It's just that it's a really tough GPU to recommend when you could buy a pretty decent prebuilt gaming PC for that much cash. The value proposition then is pretty much non-existent, making the RTX 2080 Ti the working definition of a money-no-object GPU.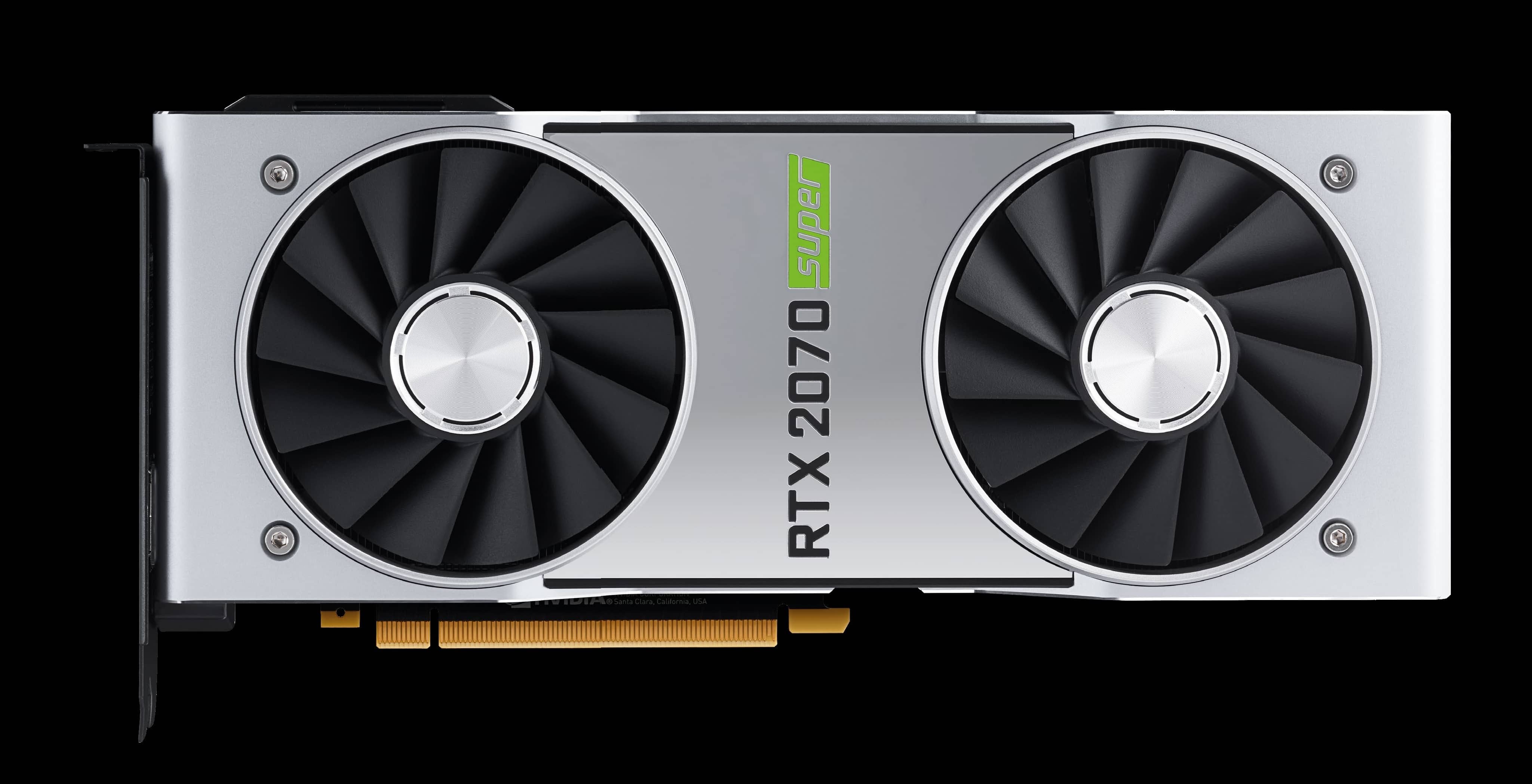 GeForce RTX 2070 Super
NVIDIA £489
The best 4K graphics card for reasonable money
You can read up to 3 premium stories before you subscribe to Magzter GOLD
Log in, if you are already a subscriber
Get unlimited access to thousands of curated premium stories and 5,000+ magazines
READ THE ENTIRE ISSUE
August 2020