GAMES of the DECADE
PC Gamer|February 2020
LOOKING BACK ON 10 YEARS OF PC GAMING
MODERN HISTORY

A look back at the events that shaped the last ten years of PC gaming.

By Alistair Jones

A few months before the start of this decade, a game called League of Legends entered open beta. Back then, it was impossible to know the extent of the phenomenon it would become - ten years on, Riot's debut game is played by 8 million players every day. But League of Legends has also grown to be indicative of the last ten years of PC gaming as a whole. It's been instrumental in the growth of esports and a major indicator of China's increasing relevance in the industry. It's proven a microcosmic version of the rise, fall, and constant recycling of new genres, franchises and platforms. And now, as this decade draws to its close, Riot is showing the old guard that their places at the top aren't as secure as they once were.

BACK TO THE FUTURE

The past ten years have seen a fair share of new ideas. The rise of MOBAs meant that the efforts of Warcraft III's modding community transformed into one of the most successful genres in the world. Years later, history repeated itself as long-term DayZ modder Brendan 'PlayerUnknown' Greene kickstarted a global battle royale phenomenon. In 2019, the process began again, as a custom Dota 2 game mode gave way to a wave of auto battles from some major studios.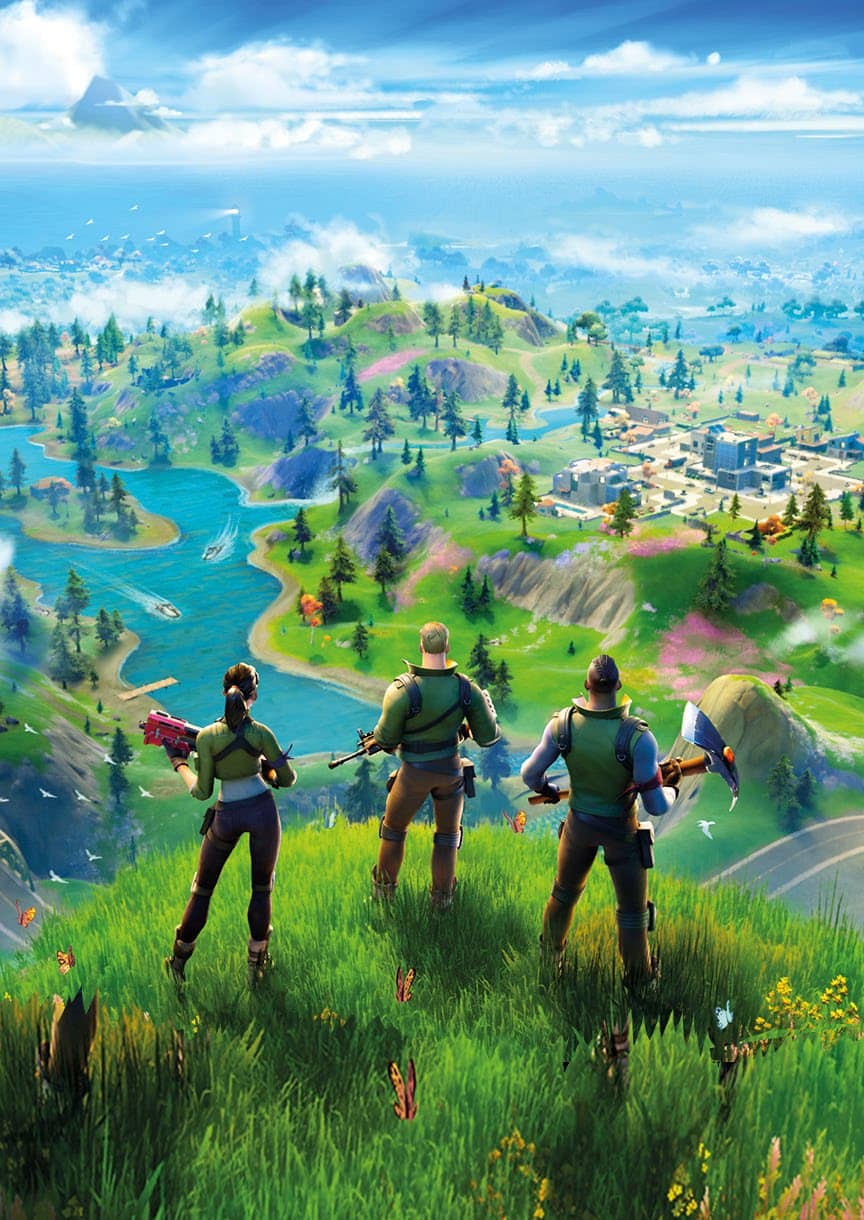 While new genres have emerged, others have solidified their popularity – Counter-Strike and Call of Duty aren't likely to go away any time soon, but the single-player FPS has made a comeback thanks to the likes of Doom, Wolfenstein, and Titanfall. Elsewhere, the immersive sim seemed to make a triumphant return, only to fall by the wayside again after Dishonored, Prey, and Deus Ex all failed to capture the financial attention required to keep them going. The real-time strategy saw many of its best ideas stripped away and streamlined into other games, but even that time-honored genre seems poised to make its comeback over the next few years.
Genres have risen, adapted, and died away again throughout the last decade, but the industry is also facing an unprecedented resurgence from classic characters. I don't think we'll ever go a long time without seeing Lara Croft on our screens, but there was a time when the returns of DoomGuy and BJ Blazkowicz seemed significantly less likely. As a Hollywood-style cautiousness seems to descend slowly across the industry, those familiar faces are found ever further afield, as the likes of Deckard Cain, Sam Fisher, and even Commander Keen make their way to our phone screens.
If the last ten years has shown us anything, it's that trends – even those informed by decades of PC gaming heritage – are nearly impossible to predict.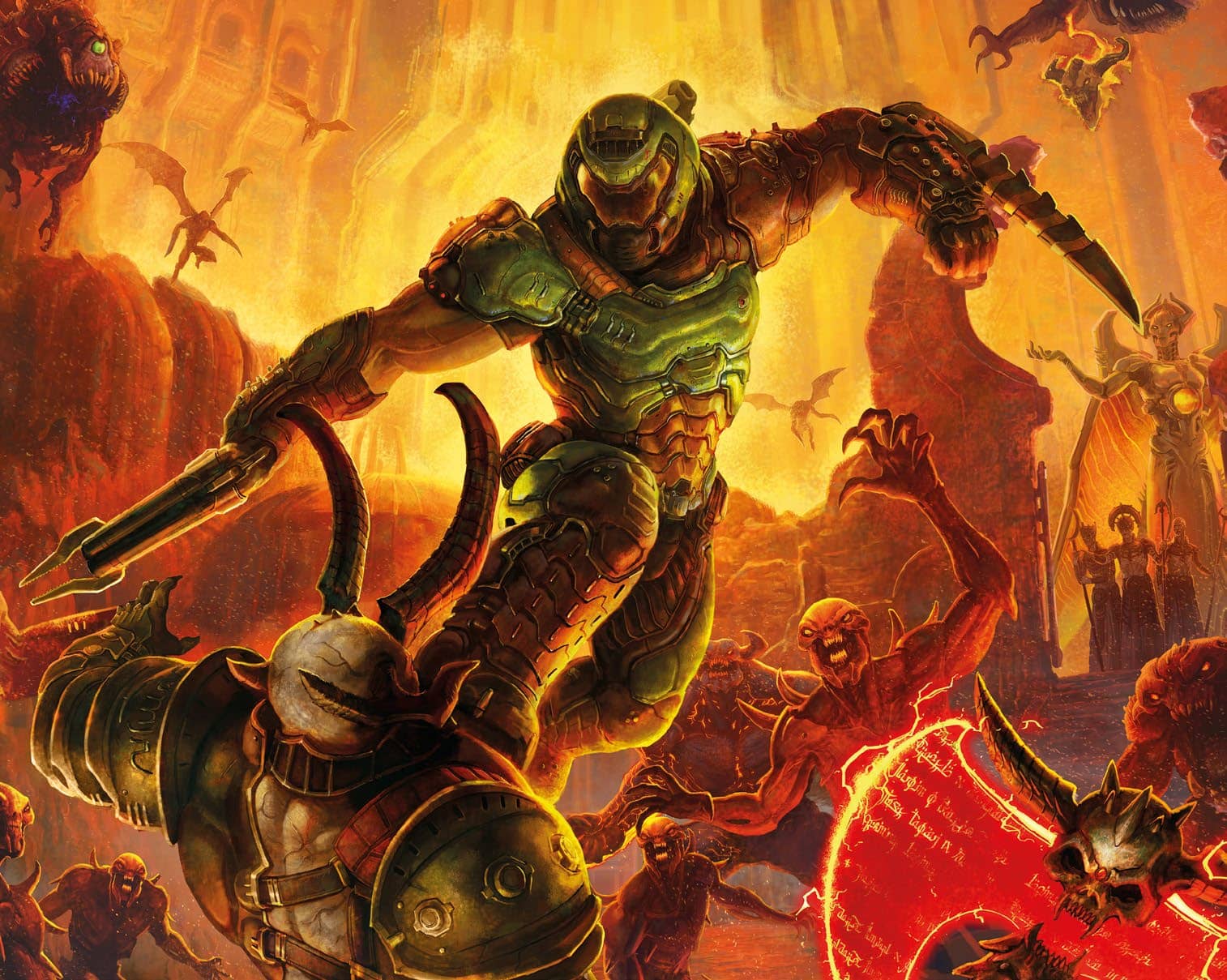 TWITCH REACTIONS
Esports are by no means an invention of the past ten years. South Korea's StarCraft scene was making celebrities of its top-tier players as far back as the early noughties, and competitive gaming has its roots firmly established in '80s arcade culture. But the last decade has seen esports move from the fringes to the mainstream, and nowhere has that move been felt more than on PC.
In 2011, the first League of Legends world championships took place at Dreamhack Winter, in front of an audience of around 200 people. Eight years later, that live audience had grown to tens of thousands, with millions more watching at home. The intervening years had seen an exponential rise in esports' popularity – and financial relevance. Early this year, Epic Games announced that it would be handing out $100 million in Fortnite prize money. $30 million of that was set aside for the inaugural Fortnite World Cup, creating the biggest prize pool in esports history.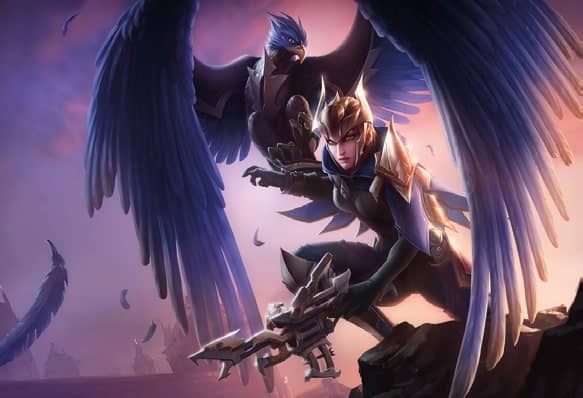 The growth of MOBAs and the enduring popularity of first-person shooters like CS:GO has given communities mascots and teams to rally around for years, but now everything from Hearthstone to PUBG has its own esports scene. All of this might still be a fringe interest, however, if it weren't for streaming. 2011 saw the official launch of Twitch.tv. Purchased by Amazon in 2014, Twitch has transformed the way people enjoy games, and provided the industry with a brand-new marketing tool, playing into the global rise of influencer culture to provide a constant stream of carefully-curated hype. For better and worse, the impact of the biggest streamers is being felt more and more keenly throughout the industry, and as tech giants like Microsoft, YouTube, and Facebook start a bidding war over its emerging household names, that power isn't likely to dissipate any time soon.
LOOK BACK IN VR
In 2010, 17-year-old student Palmer Luckey put together his first virtual reality headset in his parents' basement. By the end of 2012, Luckey had received endorsements from Gabe Newell and John Carmack, and the Oculus Rift's Kickstarter had raised nearly $2.5 million.
In 2014, Facebook purchased Luckey's company for $1 billion. The first Rifts found their way into consumers' hands in March 2016, joined on the market by the HTC Vive a week later. But what was originally heralded as a new wave of consumer VR is still yet to fully reach its potential. Games like Beat Saber and Eve Valkyrie have drawn attention, helped along by well-received adaptations of games Superhot and Skyrim. But factors like high price-tags means that uptake has been slow – and a limited pool of players means a limited number of developers willing to take the plunge on fully-fledged games rather than virtual reality curios.
Facebook's stake in VR isn't the only big-name investment into this decade's fledgling gaming technology. Announced this year, Google Stadia promised seamless streaming of massive games, but seems to be struggling to live up to that commitment. Early adoption has reportedly been slow, and questions are still to be asked of its relevance to players with anything but the fastest internet connections. The past ten years have offered up the potential for great leaps forward in the way we experience our games, but the first few steps have, so far, proved stumbling.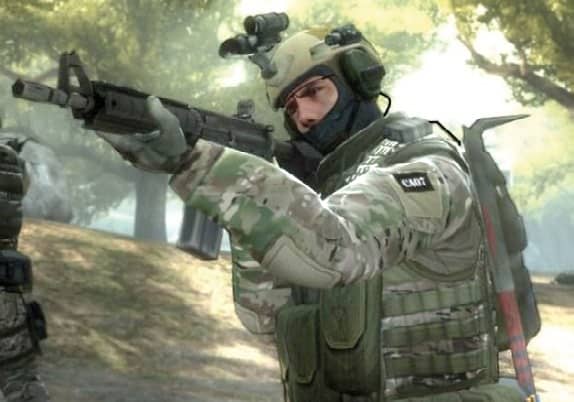 THE BIGGER THEY ARE…
In October 2019, the Hearthstone community erupted in anger over the punishment handed down from Blizzard to professional player Ng 'Blitzchung' Wai Chung after he expressed support for the Hong Kong protests during an official live stream. The player was forced to forfeit his prize money (now returned) and was banned from the game for 12 months in accordance with competition rules, but players interpreted the developer's actions as evidence of an increasing desire to protect its interest in the lucrative Chinese market.
China's relationship with PC gaming over the past decade has been complicated. Government intervention restricts access to potentially enormous audiences unless developers can find themselves a local publisher to bring their game to the country. In many cases, that has involved a publisher acquiring an often-hefty share in the relevant developer. Tencent picked up 93 per cent of Riot Games in 2011, followed by 40 per cent of Epic Games the following year. Both acquisitions changed those companies – and the industry – forever.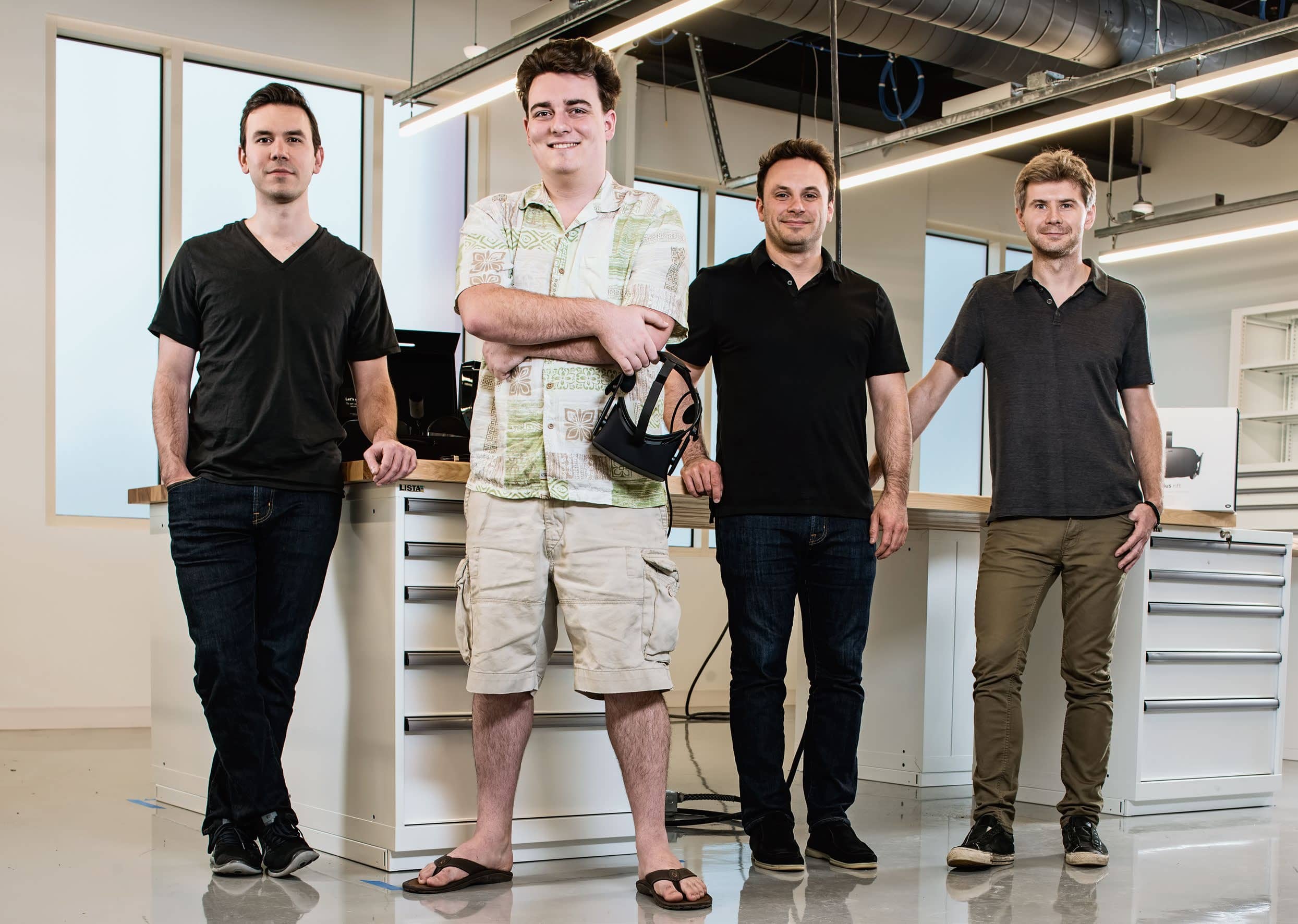 The success of League of Legends has allowed Riot to position itself as the next big thing, while Fortnite might never have seen the light of day without Tencent's interest in games-as-service.
The ensuing phenomenon lead directly to the arrival of the Epic Games Store. Thanks to Steam, Valve had enjoyed an almost monopolistic hold on PC sales for years, but in December 2018, Epic announced its own storefront. The EGS offered developers a healthier cut with less competition, as well as direct access to Fortnite's 200 million-strong audience.
Some sections of the community took umbrage at Epic's aggressive stance on exclusives, but the new store looked set to right a lot of wrongs that Valve had allowed to fester within its platform for years.
Just ten days after the Blitzchung Controversy, Riot celebrated League of Legends' ten-year anniversary. In less than an hour, the company transformed itself from the developer of a single MOBA into a multi-faceted publisher working on a suite of new titles ranging from card games to first-person shooters. With Blizzard reeling from the effects of one of the worst years in its history, Riot's announcements were seen as a battle cry.
The studio was quick to downplay those claims, citing its deep respect for Blizzard and love for its own IP, but the comparisons had already been drawn.
It's impossible to tell what the next ten years will bring, but the past ten have shown that the status of some of the industry's biggest names might not be quite as secure as we thought and that there are plenty of new studios itching to take their place.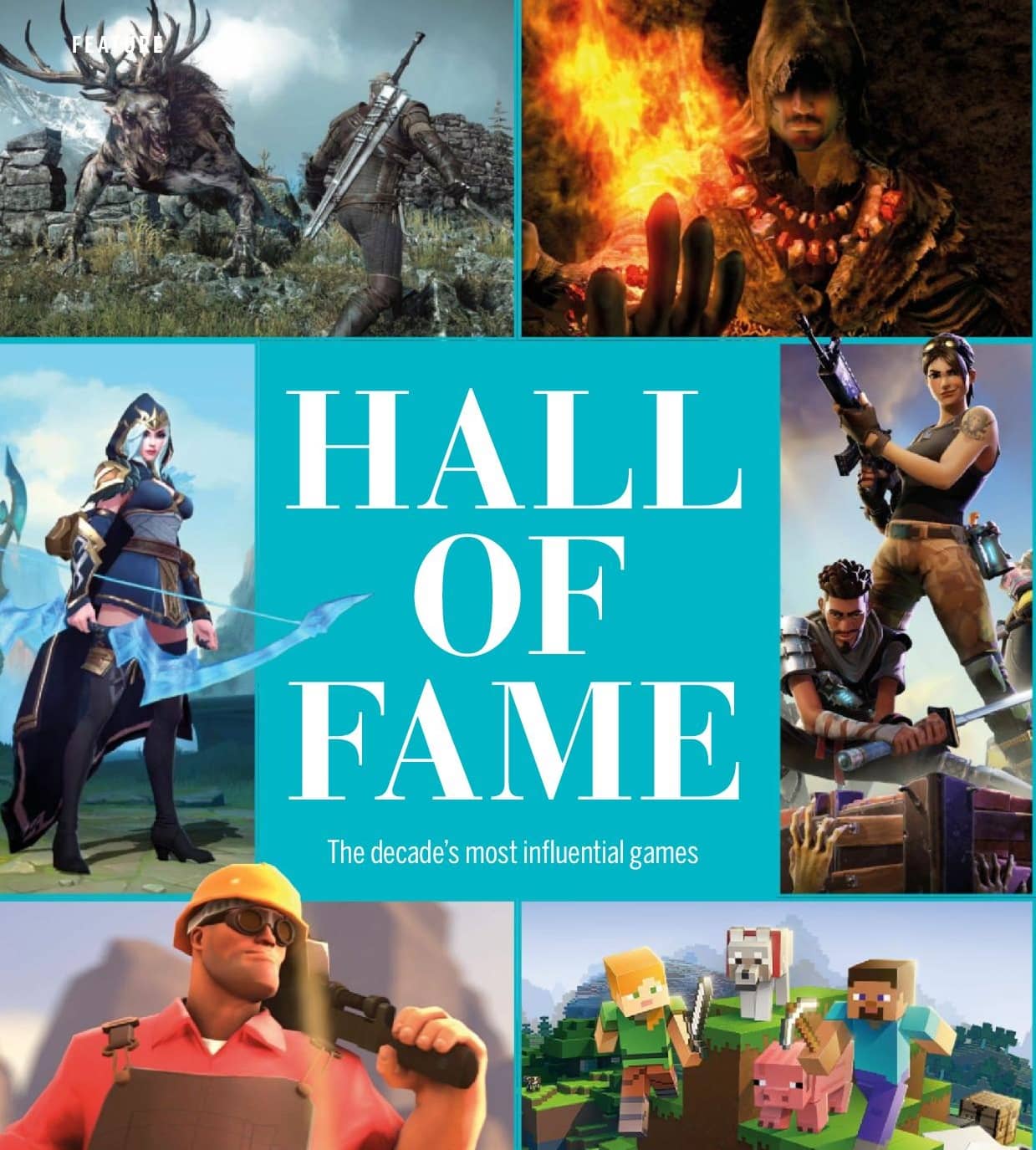 HALL OF FAME
The decade's most influential games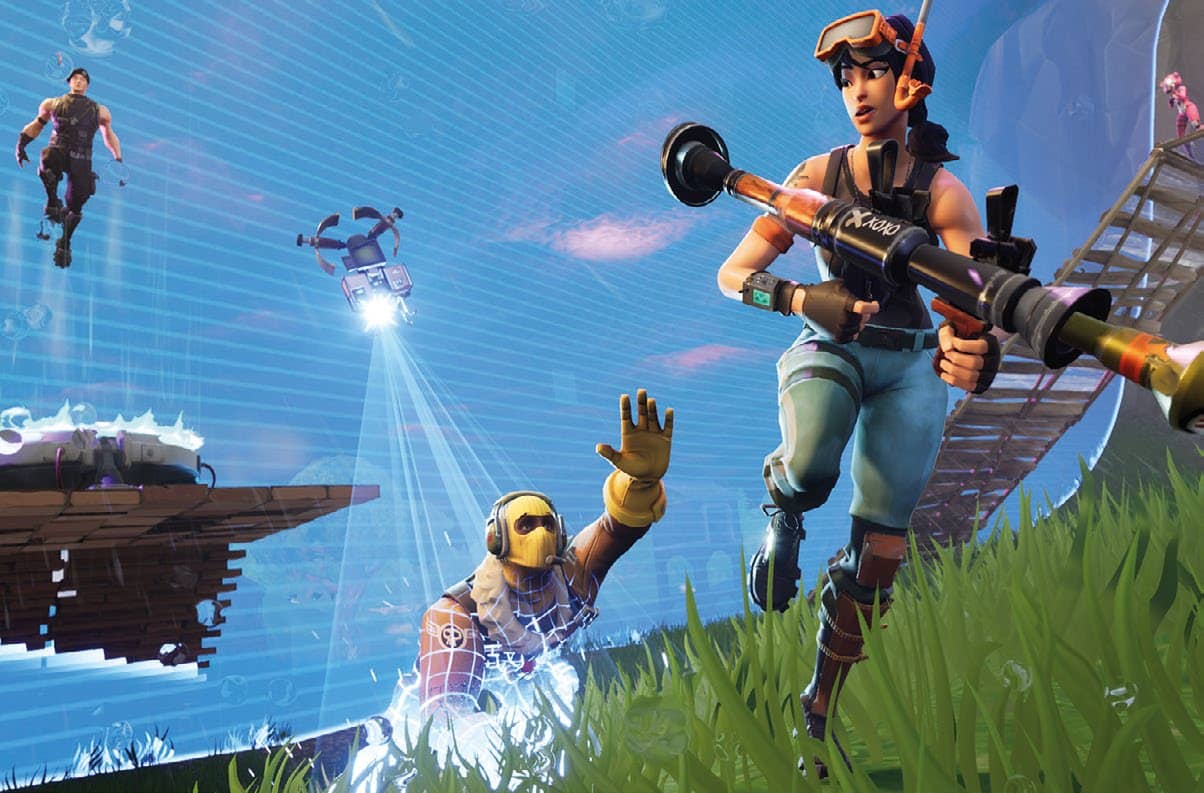 FORTNITE
FORTNITE RELEASED July 25, 2017 | DEVELOPER Epic | PUBLISHER In-house
James: Who said it? Who at Epic Games – during whatever meeting about the questionable outlook of its cooperative base building game finally entering early access after nearly seven years in development, announced in 2011 and delayed multiple times since – who said, "Maybe we could turn it into PUBG?". There's never been such a rapid, derivative, and successful pivot: Fortnite's barebones battle royale mode was made in two months. And it wasn't even good.
But, unlike the then-phenom PUBG, Fortnite: Battle Royale was and still is free-to-play. It didn't matter that the building system wasn't made for twitch shooting in a 100-person free-for-all or that the map began as a featureless wasteland. What mattered is that when kids with no money logged into PSN, Xbox Live, or Googled 'free PC games', Fortnite was there.
Fortnite was poised to be a temporary craze, but Epic kept it growing with an unprecedented update schedule, introducing new weapons, items, vehicles and major balance changes on a near-weekly basis. In-game events like the meteor impact or epic mecha vs kaiju battle took Team Fortress 2's narrative and update integration to a new damn dimension.
Fortnite was already massive, but then Ninja streamed with Drake. Suddenly, Fortnite wasn't just how you became a successful Twitch streamer, it was how you became a star. In just a few years, the game legitimized a new kind of celebrity, changed what we expect from F2P and service-based games, and made flossing cool.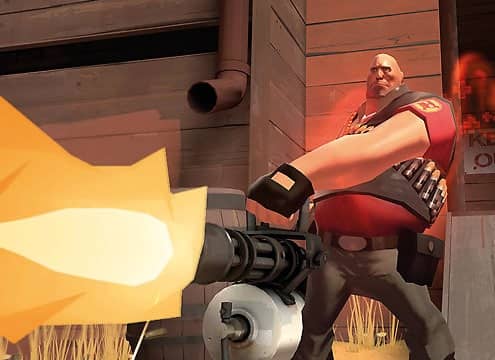 TEAM FORTRESS 2
RELEASED October 10, 2007 | DEVELOPER Valve | PUBLISHER In-house
Evan: Between 2009 and 2012, Valve subjected its FPS to an amount of change and experimentation that would have killed a lesser game. What launched as the stylish comeback of a 1999 shooter became a guinea pig for Valve's ideas and larger initiatives. In the process, RED vs BLU became a platform for inventive storytelling, new technology, and business models that would change Steam and PC gaming forever.
Crawl through the list of 684 updates (and counting), and you notice the escalating pokes, prods and full-body transplants Valve performed on TF2.
In 2011, 'going free-to-play' was an unusual move for any FPS, and for western-developed games in general. Team Fortress 2's shift from a paid game to a now-mainstream microtransaction model invited other developers to adopt the same scheme. But the genius was the way TF2 entangled narrative with all of these changes. The surprise addition of co-op to a five-yearold competitive game wasn't a gimmick, it was an invasion of robots within a surprisingly intricate family feud storyline paired with its own trailer, ARG, free webcomic, cosmetic items, microsite, and special set of "Machievements". A replay system wasn't just a new feature, but the debut of an annual community film festival. Winners would receive one of the rarest in-game items: the Saxxy, an Oscar trophy wieldable as a melee weapon, and the golden incarnation of TF2's insane obsession with Australia.
This is the true impact of TF2: using storytelling to add meaning to game updates. We see it in every major competitive game that's followed. Fortnite's ambitious brand cameos are built on TF2's playful hat tie-ins.
Usually, lab rats die off. Instead, these mutations made TF2 stronger, and the entire industry learned from Valve's discoveries.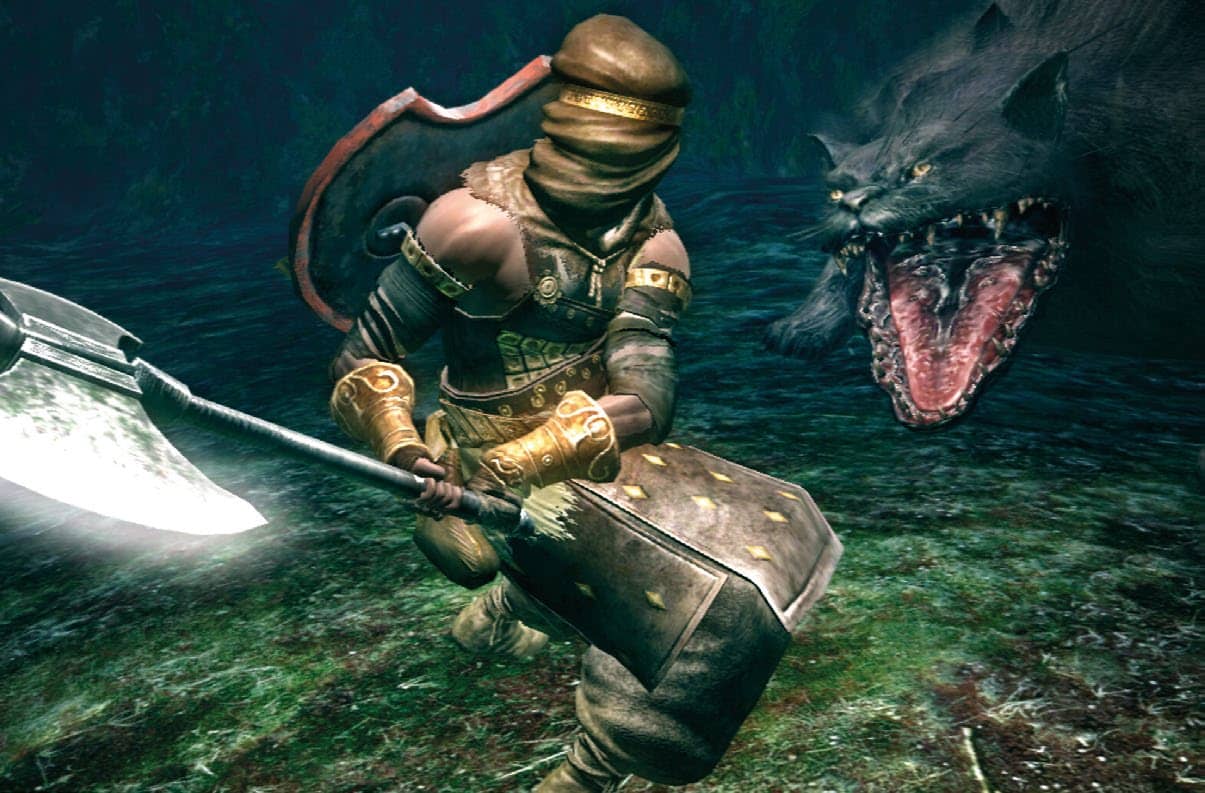 DARK SOULS
RELEASED August 23, 2012, | DEVELOPER From Software | PUBLISHER Bandai Namco
Wes: How many games can brag about birthing a genre? It's a shortlist. First, there was Rogue. Until we all got some collective sense and christened the first-person shooter, there was the Doom-clone. Metroid and Castlevania fused into a beloved style with a hated name. And this decade, From Software, gave us the Souls-like. No other game in the 2010s has more dramatically changed how we talk about games, particularly difficulty. Nothing has so quickly inspired so many knock-offs.
You can read up to 3 premium stories before you subscribe to Magzter GOLD
Log in, if you are already a subscriber
Get unlimited access to thousands of curated premium stories and 5,000+ magazines
READ THE ENTIRE ISSUE
February 2020