ENFORCING CAPITALISM IN THE OUTER WORLDS
PART III Lifestyles of the rich and fragrant.
Phineas Welles' last day as a free man began with a handful of caffenoids – all the punch of a morning coffee and none of the warmth. Then breakfast: a crisp tumour from the neck of his only companion, a cystipig named Bubbles. Disgusting, but ethical, and perhaps crucially for a man who's spent 35 years hiding out in an asteroid field, renewable. The fugitive life has a way of stripping away little luxuries.
It's a far cry from life at the Halcyon Holdings Corporation Board, where my stock is rising. Having proven myself in the corporate environment of Spacer's Choice, I've promised information to Chairman Rockwell, which has got me here, to the gates of Byzantium.
The red carpet starts practically at the foot of Adjutant Akande's landing pad, which has been reserved for my arrival, as if I'm showing up to the premiere of the movie of my own life. All this privilege has cost me is an addiction to painkillers and a set of coordinates: the location of Phineas Welles' secret base. Honestly, I'll be doing him a favour – everything's so much shinier here.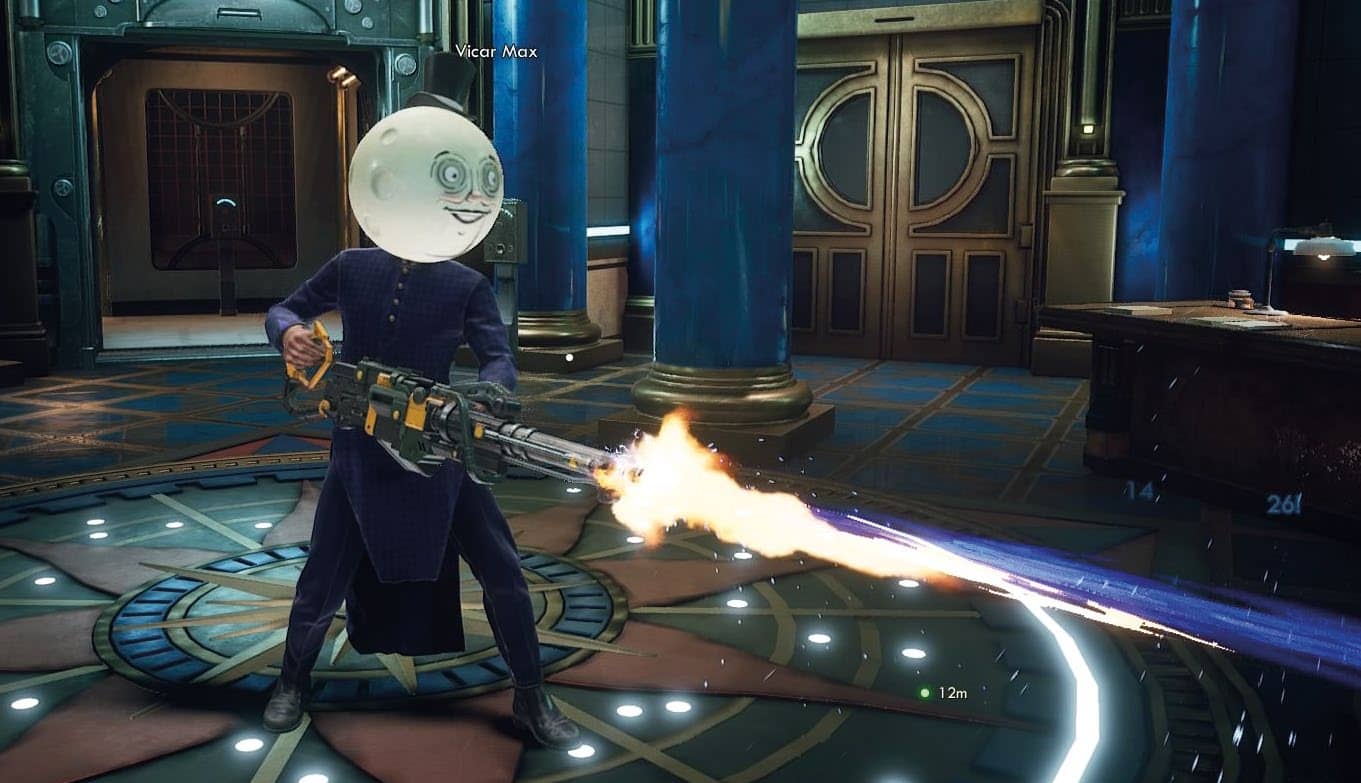 I ask ADA, the ship's computer, to play a blast of my favourite song – a sprightly Spacer's Choice advertising jingle, basically the Pina Colada song of 2355 – and step out into the capital. The window of the landing pad offers a glimpse of Byzantium's skyline. It's a tall, but essentially flat city: prefab roofs all reaching to roughly the same height, giving the sense of an upper floor, a higher level of hierarchy. Only transport vessels disturb the smog above.
The guards wave me through a series of automatic doors – they each have a daily conversation quota and dare not exceed it with needless questions. I follow the carpet all the way to the desk of the Adjutant, or rather her personal assistant, Percival Platt.
"I see you haven't been shot to pieces," Platt observes through the spectacles on the very edge of his nose. In fact, the guards in Board HQ don't wield guns but glowing scythes which hover like vultures over the proceedings, waiting to see whether I'll be corporate predator or prey.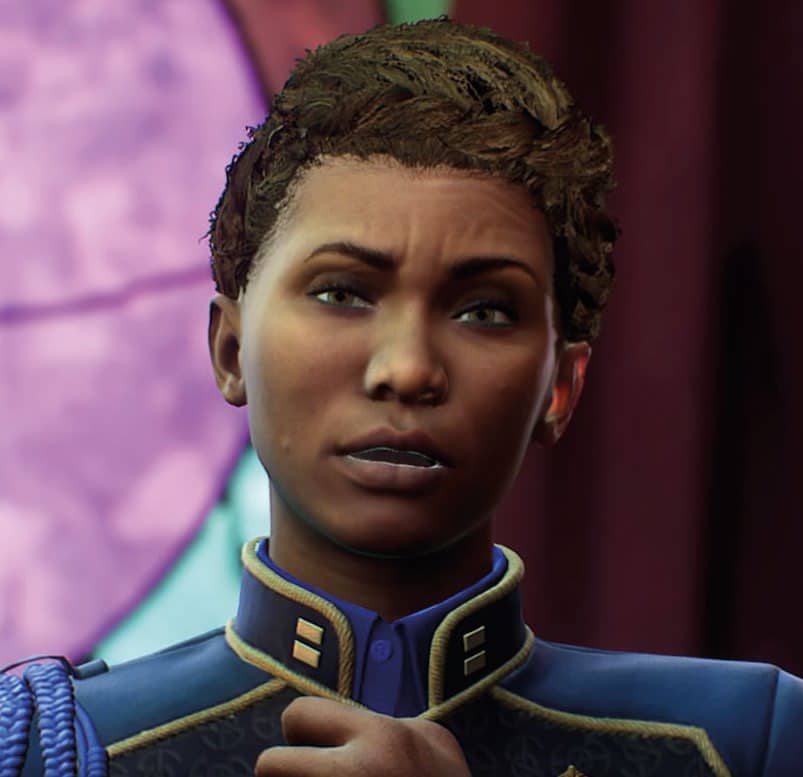 The face of the Adjutant appears on a nearby screen. Ten corps banded together to buy the rights to this colony, and I'll need to navigate all their whims, as embodied by this single administrative figure.
"Anyone with eyes can see that you're talented," she says. "But you're also unpredictable. I don't like unpredictable." I ask if she's threatened by my meteoric rise. I've made Emerald Vale's cannery business profitable again. Turned a vicar and a mechanic into unquestioning killing machines. Streamlined HR by terminating ineffective employees with Parvati's big hammer.
"The difference between you and me is a lifetime of service and dedication," the Adjutant intones. That's not strictly true: I've dedicated my life to the Board too. It's just that, having been cryogenically frozen for the better part of a century, my life kinda started about a week ago.
You can read upto 3 premium stories before you subscribe to Magzter GOLD
Log-in, if you are already a subscriber
Get unlimited access to thousands of curated premium stories and 5,000+ magazines
READ THE ENTIRE ISSUE
March 2020