There was an air of disappointment around the look of Square Enix's Avengers game when it was announced. The slightly muted color palette of Marvel's Avengers approximates the look of the Marvel films rather than the comics, but without the actors playing those roles, it ends up looking like an uncanny, slightly drab cover version.
Seeing more of the game in action behind closed doors at E3—about 20 minutes of an early mission—couldn't overcome that initial reaction to capture my imagination. But the long-term ambition at play here is very exciting, and this is only a tiny introduction to what Crystal Dynamics and company have planned.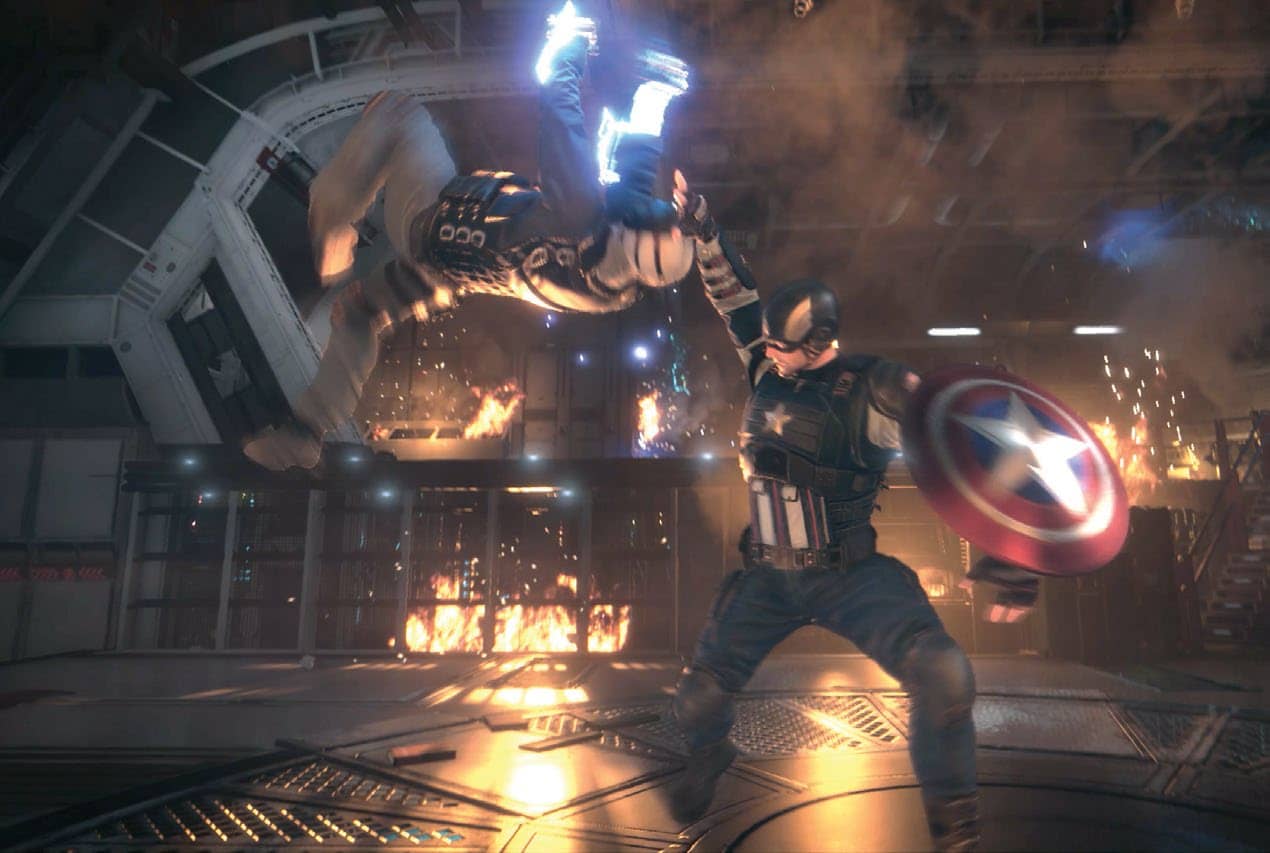 This hands-off demo takes place during A-Day in San Francisco, a celebration of all things Avengers. As the reveal footage showed, an attack gets pinned on the heroes, Captain America is seemingly dead, and the team goes on hiatus for five years. That's where the rest of the game begins, as you rebuild the team in a world where superheroes are outlawed. In the demo, I see a mission that showcases the Avengers in action on A-Day, just as it's all going to hell.
We start with Thor, who does all the things you'd want the God of Thunder to do. This demo pits him against a lot of generic-looking army guys (a fixture of the demo generally), who he hits liberally with his hammer in a way that would certainly result in their deaths. He's got an area of effect attack that shocks everyone in its radius with lightning, and he can throw hi