THE PATH TO PS5
Official PlayStation Magazine - UK Edition
|
Christmas 2020
It's taken us over a quarter of a century to reach this point. Look back with us over PlayStation's history
PLAYSTATION
With a tear in our eye we look back on where it all began
As we put it in 1995, it was "the biggest hardware launch of the decade." Having looked on as Japan and the US got to try PlayStation ahead of us here in the UK, we confidently said this was "Sony's biggest launch since the Walkman, [and] puts PlayStation in prime position to be the nextgeneration machine."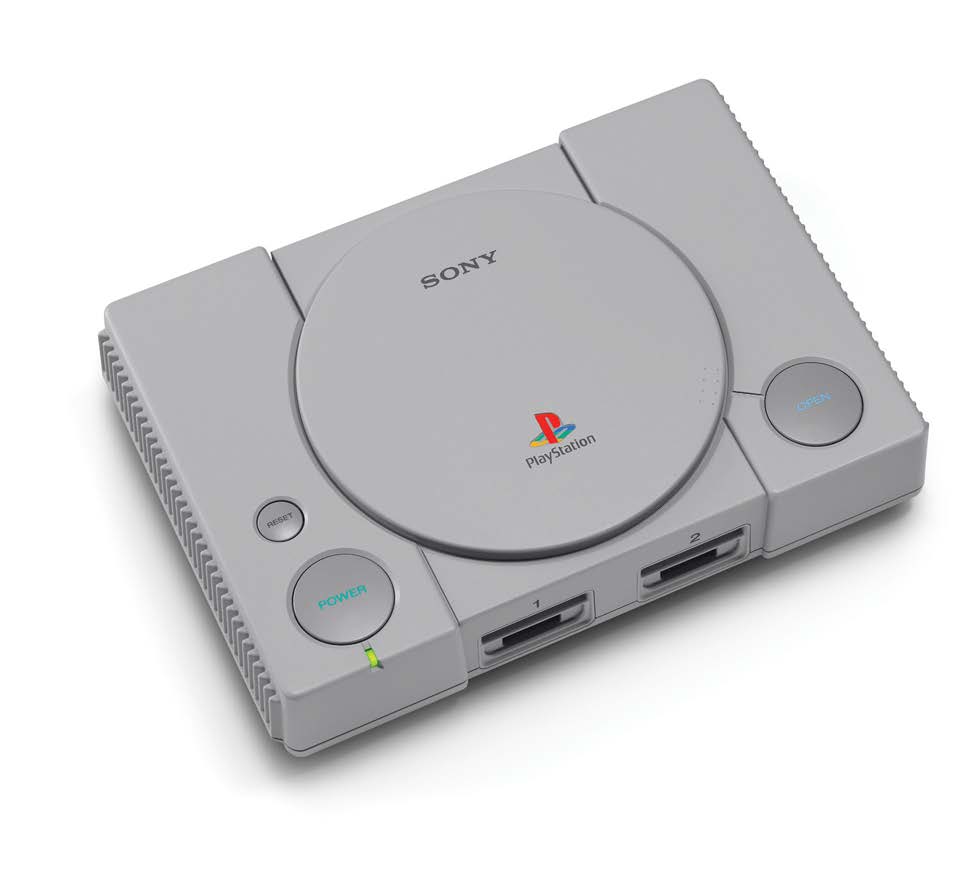 It wasn't easy for Sony – by the end of 1994 Sega Saturn had outsold PlayStation by 200,000 units – but with US and European launches planned for 1995 Sony began to market its console to a new, older, cooler customer. At the first E3 in LA on 11 May 1995, Olaf Olafsson, the head of Sony Computer Entertainment America, revealed PlayStation would cost $299, undercutting Saturn by $100. Sony then revealed its killer lineup of Ridge Racer, Tekken, and WipEout. Forgoing cartridges for CDs, PlayStation meant more out of the box; mainstream media, fashion, music, and film magazines devoted column inches to the console. It was the kind of cultural shift that Sony continues to play on today.
Television ads followed, throwing out old conventions. Mark Tiedemann, who'd directed music videos for Prince, created the first ad, a satire called SAPS (Society Against PlayStation). He told OPM at the time: "The whole concept of the anti-sell is something that is seen in the US. This is dead on… I think kids are gonna love it, and I think it's speaking to them as intelligent human beings, instead of telling them what to buy because it's the coolest cool."
PlayStation released in Europe on 29 September 1995. By Christmas it had outsold Saturn three-to-one. By the end of its first year Sony had 25% of the US games market. This was some achievement when you consider the launch lineup included Street Fighter: The Movie. But it also had Rayman, which came from nowhere to become the console's best-selling game. You can't argue with the numbers. Sony's first PlayStation would sell over 100 million units; the first games console to achieve these sales.
ONLY ON PLAYSTATION
The console exclusives that propelled Sony to world domination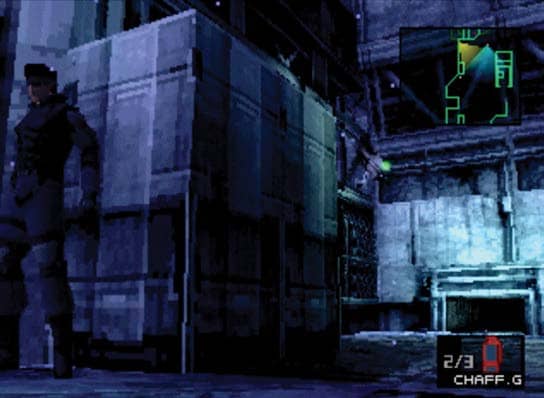 METAL GEAR SOLID
PUB: KONAMI DEV: KONAMI
The success of Metal Gear Solid can be seen as the perfect storm of PlayStation's new technology, the popularity of Japanese games, and Hideo Kojima's quirks. A threequal to games few in the West had ever played in 1998, MGS embraced PlayStation's newness and caught the imagination. The CD format ensured extensive voice acting while the memory cards and DualShock offered innovative fourth-wall-breaking gameplay. When Psycho Mantis started talking to you, not Snake, revealing your games collection and showing how powerful he was by making your controller move, you had to sit back and admire the genius at work.
RIDGE RACER
PUB: NAMCO DEV: NAMCO
Boasting 'arcade perfection', Ridge Racer was a dream for coin-opobsessed gamers in 1994. Now you were promised that cuttingedge arcade game in your home, no 10p coins needed – and to an extent Namco's racer delivered. By today's standards this single-track racer built around time attack and perfecting powerslides is basic. But at PlayStation's launch there was nothing else like it; fast and requiring a mastery of every turn, Ridge Racer became an obsession. It was designed to work with Namco's NeGcon controller, which had a split pad so you could twist each side to emulate the motion of turning into a bend, which added to the game's popularity.
TEKKEN
PUB: SONY DEV: NAMCO
Another launch game that pushed its arcade credentials, Tekken was PlayStation's Virtua Fighter beater – it was directed by Virtua Fighter's designer Seiichi Ishii. The days of Street Fighter felt numbered as we could now dodge and roll in three dimensions, and this was the first fighting game to simulate a 3D space. In many ways the console edition trumped the arcade version, including things like FMV cinematics and unlockable characters. In the UK Tekken became the first PlayStation game to sell over one million copies, and it has since become the best-selling fighting game series on PlayStation.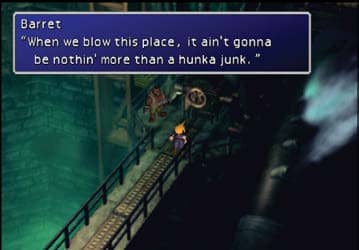 FINAL FANTASY VII
PUB: SONY DEV: SQUARE
With its filmic FMV sequences, 3D graphics, a staff count of over 100, and an $80 million budget, Final Fantasy VII set a new benchmark for videogames and ushered in the modern era of production. In its debut weekend it made $16.5 million. By the end of the year it had sold 9.8 million copies, and was responsible for a 60% rise in PlayStation console sales. FFVII was the first Killer App.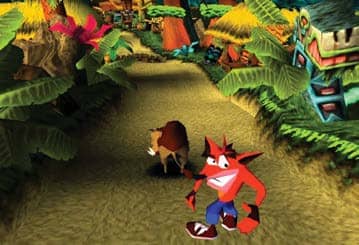 CRASH BANDICOOT
PUB: SONY DEV: NAUGHTY DOG
Back in the '90s every console needed a mascot. In Naughty Dog's often comically violent Bandicoot Sony found its hero. The side-scrolling platforming would often switch to 3D running stages, showcasing PlayStation's power to shift polygons. Selling 6.8 million units as of November 2003, Crash Bandicoot is PlayStation's seventh-best-selling game of all time.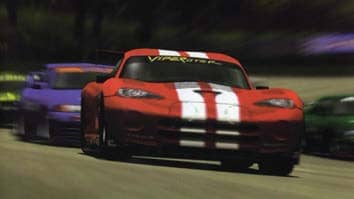 GRAN TURISMO
PUB: SONY DEV: POLYPHONY DIGITAL
The original Gran Turismo set in place two trends for the series: extensive development time (it took five years to make); and massive sales (over ten million lifetime sales). As well as being a fine simulation of racing, its graphics were so good you'd invite friends over just to gawp at them. With 140 cars, 11 race tracks, a CD-quality soundtrack, and advanced AI, Gran Turismo was more than a visual showcase, it set the benchmark for racing games.
FAST FACTS
1 PlayStation entered the cultural lexicon, and you could find WipEout and Tekken booths in nightclubs around the UK.
2 The PlayStation logo, designed by Manabu Sakamoto, went through 25 changes before the eventual iconic version was settled upon.
3 Before it developed Gran Turismo (as of 2018 Sony's biggest-selling series) and became Polyphony Digital, the same team created comic racer Moto Toon Grand Prix.
4 Making use of the external memory card system, Sony developed the PocketStation. This memory card featured a built-in LCD screen and could play minigames.
5 The internet didn't exist properly in 1995, but the Link Cable enabled two PS1s to be connected with two TVs for arcade-perfect Ridge Racer head-to-heads.
PLAYSTATION 2
The one we all love, Sony's followup did everything first
Sony's decision to label PlayStation 2's 128-bit CPU 'the Emotion Engine' was fitting. At the time PS2 launched, however, the overriding emotion was disappointment. The day-one lineup included Ridge Racer 5 and Street Fighter EX3, mediocre legacy franchises. Quirky fireworks puzzler FantaVision threatened to excite, demonstrating PS2's power to push particles en masse. However, it was left to Rockstar Games to tease where PS2 would succeed, with the open world innovations of Midnight Club and Smuggler's Run.
Ultimately, though, PS2 would be Sony's greatest success, and the only emotion we have looking back at the misshapen black box is dewy-eyed love. According to Guinness World Records, 157.68 million people have owned a PS2 during their lifetimes.
At launch Sony got two things right. First the price: at £299 PS2 was cheaper than a launch PS1. (Sony made a loss on PS2 in its first year.) The decision to adopt DVD as the media source meant non-gamers saw buying the console as a way to get a DVD player for less than a standalone unit, and ensured PS2 was the first console to be an integral part of many people's living room multimedia hub.
PS2 sold 500,000 units in its first day, setting a new record, thanks to its eye-catching technology. PS2 was backwards-compatible with PS1, and supported old memory cards and controllers. It could handle features such as lighting, texture mapping, AI, physics, and high polygon counts. It was built to push large, open worlds, and this would be PS2's legacy.
It took a year for PS2 to find its feet. Chris Deering, president of Sony Computer Entertainment Europe at the time, was always clear the console's success lay in the games. Under his leadership Sony signed multiple third-party exclusive games, including Tomb Raider, Final Fantasy, and Grand Theft Auto.
As further features were added, including online play and augmented reality, and new editions, such as the cheaper Slimline model, were introduced, we all fell for the accessible technology Sony had created. PS2 went on to become the world's best-selling games console, and tellingly it was only eventually discontinued on 4 January 2013, six years and 54 days after PlayStation 3 went on sale. We just couldn't give this one up.
FIVE DEFINING MOMENTS OF PLAYSTATION 2
Prepare to get emotional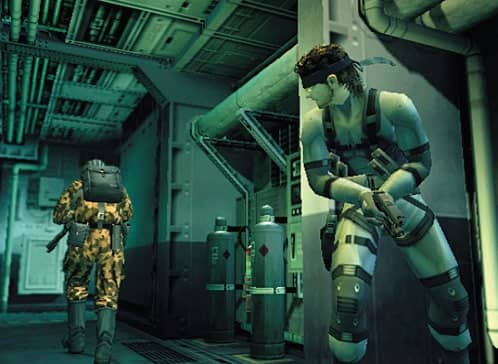 METAL GEAR SOLID 2: SONS OF LIBERTY
PUB: KONAMI DEV: KONAMI
Abby's stealth reveal in The Last Of Us Part II has nothing on the switcheroo Hideo Kojima pulled for this blockbuster sequel. The tanker level was revealed ahead of release, stunning the world. In the trailer Solid Snake returned in, for the time, near photoreal, rain-swept glory. So fans were left in disbelief when they discovered the hero was actually Raiden: whiny, nerdy, and a little camp. Gravel-voiced Solid Snake was our man. Now we had the anti-Snake. But this was Kojima testing his fans; he wasn't content to deliver just another sequel. In many ways MGS2 was Kojima setting out the rules for his future games, and his relationship with Konami. While other devs would toe the line, Kojima was rebelling and taking one of PlayStation's pillar games in a new, weird direction. This was the moment videogames became meta, PlayStation truly grew up, and nothing from hereon could be relied on. The rules had been torn up for good.
GRAND THEFT AUTO III
PUB: ROCKSTAR GAMES DEV: ROCKSTAR NORTH
You need to understand this: before GTA III games were linear and safe spaces. We had a mission, a rescue or a reward, and we knew where it was. Then came Rockstar Games' open world do-as-you-like-athon and took everyone by surprise. This was the sequel to that frivolous top-down Hare-Krishna-killer the Daily Mail hated. Who cared? Then you played it, and realised you no longer needed to do as you were directed. Once you escaped your prison van and made it to Liberty City, you were on your own. There were missions, of course, but once you had the confidence to break free and do your own thing GTA III evolved into something else. Gangster roleplay, shooter, looter, or racer? You decided. And yes, you could murder prostitutes. The Daily Mail really hated this one.
MEDAL OF HONOR: FRONTLINE
You can read up to 3 premium stories before you subscribe to Magzter GOLD
Log in, if you are already a subscriber
Get unlimited access to thousands of curated premium stories, newspapers and 5,000+ magazines
READ THE ENTIRE ISSUE
Christmas 2020