Marvel's Avengers
Official PlayStation Magazine - UK Edition
|
November 2020
Marvellously assembling a platform for future heroics
While Marvel's Avengers is designed to be an ongoing multiplayer experience, its campaign mode is fully fleshed out (taking 11 hours or so), and thanks to revolving around Kamala Khan discovering her own superpowers and reuniting the Avengers ensures the game steps out of the shadow of the MCU more easily than you'd expect.
Opening with Kamala and her dad exploring the A-Day celebrations honouring the Avengers, it immediately set the supers apart from their cinematic counterparts, and when everything goes wrong and the team are blamed for San Francisco's destruction in the Inhuman-creating blast that give Kamala her polymorphic abilities, it carries more weight because we're in her shoes.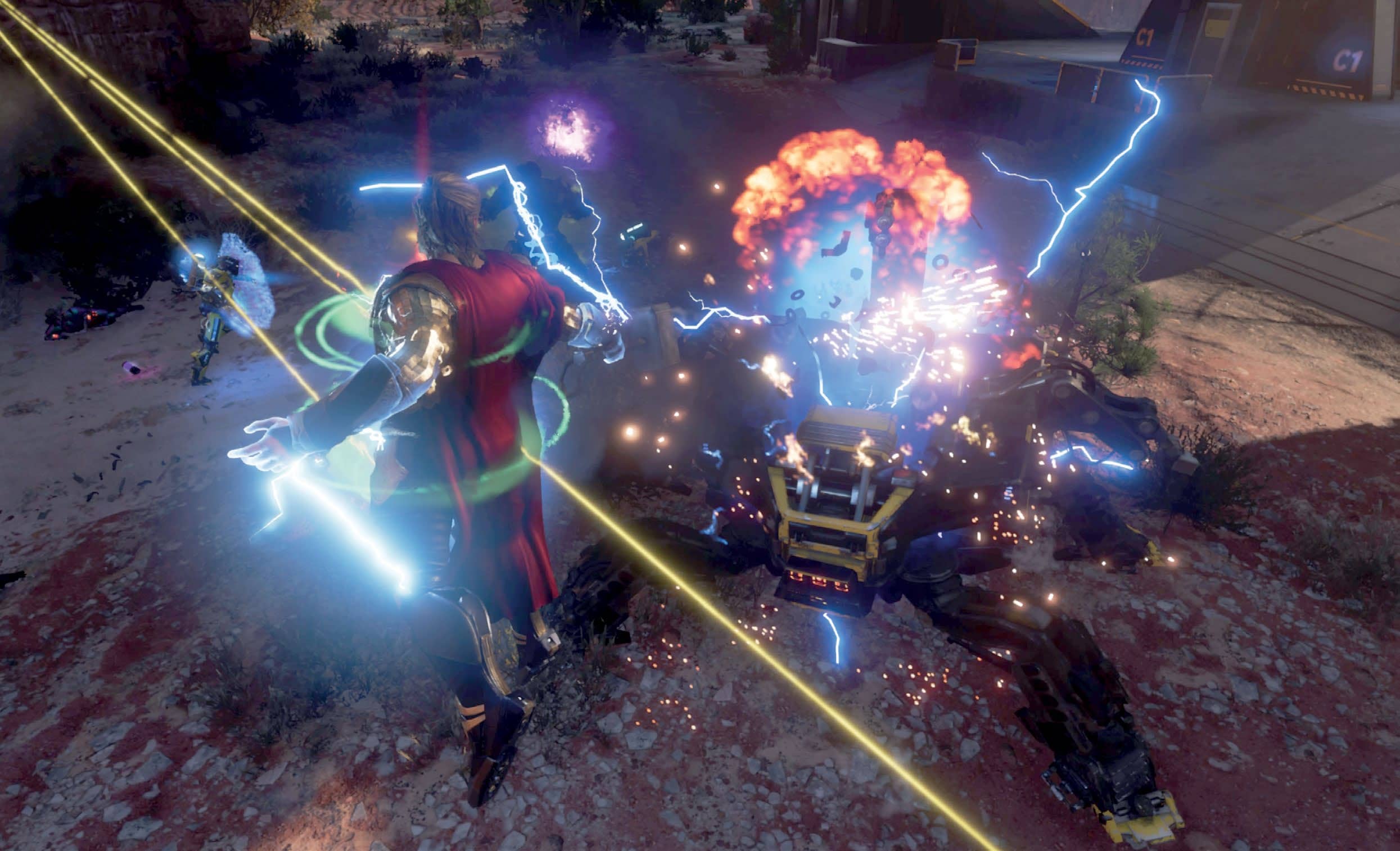 MISSING MARVELS
It's a darker Avengers story, but Kamala's quest to reunite the Avengers is never without heart and charm. The campaign is a joy to play, filled with sensational set-pieces and twists and turns that, while expected, are nonetheless wonderfully executed. Brawling in the campaign can be repetitive, though, as you only touch the tip of your heroes' RPG-style skill tree and upgrade potential. Most enemies are AIM robots, foot soldiers in hazmat suits, or masked mercs, and supervillain boss fights are a little lacking. Multiplayer missions are thrown into the mix, but for the most part the campaign is a singleplayer brawler with unique stages to play through, whether that's flying through a valley dodging lasers or leaping across canyons in search of a resistance base.
You can read up to 3 premium stories before you subscribe to Magzter GOLD
Log in, if you are already a subscriber
Get unlimited access to thousands of curated premium stories, newspapers and 5,000+ magazines
READ THE ENTIRE ISSUE
November 2020