GROUNDING THE VIKING FANTASY
Official PlayStation Magazine - UK Edition|July 2020
Narrative director Darby McDevitt reveals the influences that will make Assassin's Creed Valhalla the perfect saga for now and the next-gen
Vikings, eh? Pirates, pioneers, or poets? Realistically they were all of these things and more: complex characters who were ready to die for their friends and kill for an ale. It's a fitting backdrop for Assassin's Creed, a series as comfortable with letting you play as the storytellers of Platonic Greece as the buccaneering pirates of the Caribbean.
"Our primary goal in creating this game, first and foremost, was to create a Viking fantasy and to really deliver on all aspects of that just like we did for Black Flag and the pirate fantasy," identifies narrative director Darby McDevitt. "Very early on, though, in the game, Eivor does meet an Assassin and starts to learn about the Brotherhood, and starts to learn about The Order Of Ancients as well."
It's telling that McDevitt worked on Assassin's Creed: Black Flag, one of the few games in the series to gel together the fantasy of living and exploring a historical place with the bubbling undercurrents of the sci-fi lore that stitches the series together.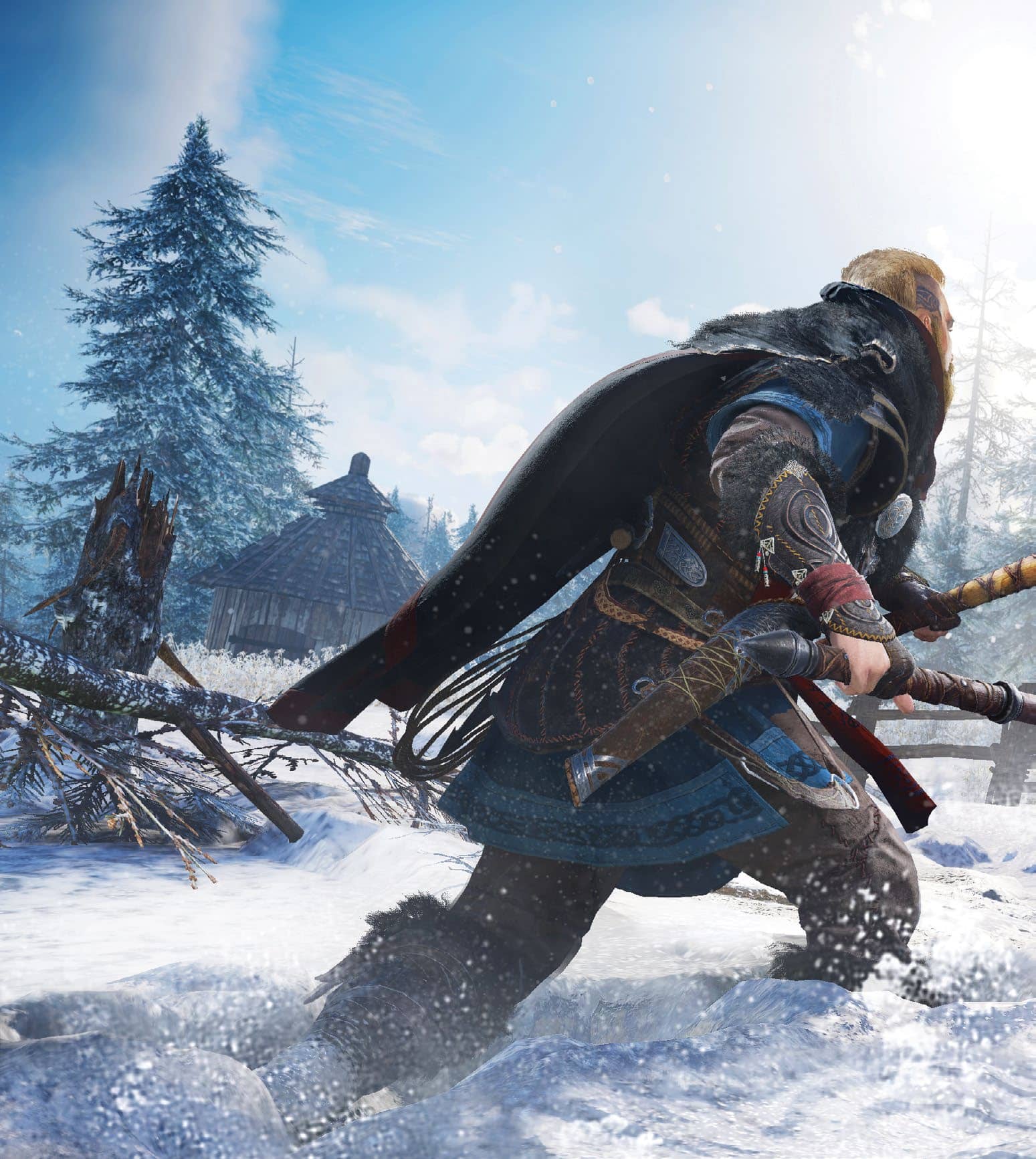 KEEP IT CANON
"[With this game] I want fans to be able to wander through the world and almost at every turn really feel like they're discovering something that increases their knowledge of the whole," explains McDevitt. Rather than shoehorn Assassins and Templars (still referred to as The Hidden Ones and The Order Of The Ancients, as in Origins and Odyssey) stories into the broader arc, it appears in Valhalla lore is seeded into the world for us to discover at our own pace.
"It really feels like there's not a wasted moment in this game where you just really feel like every discovery, every narrative discovery, has a kind of a grand purpose. Really like [it] just tickles you if you're an Assassin's Creed fan. Hopefully, there's quite a number of moments where your jaw drops because you're like, 'Oh, that's how that connects to that. Okay, that's cool.'"
That sense of connection is key to Valhalla, as McDevitt describes the game as the "bridge" between the Hidden Ones and The Order Of The Ancients, as set up in Origins and Odyssey, and the Templars and Assassins as we know them in later games. This ensures within the broad sweep of the series the origins of these factions are historically consistent, "but it's also why we've spent a lot of effort trying to fill our world with lore that has really meaningful connections to a lot of these titles before and after. Some things that are happening are starting to set the stage for what comes in the games that follow."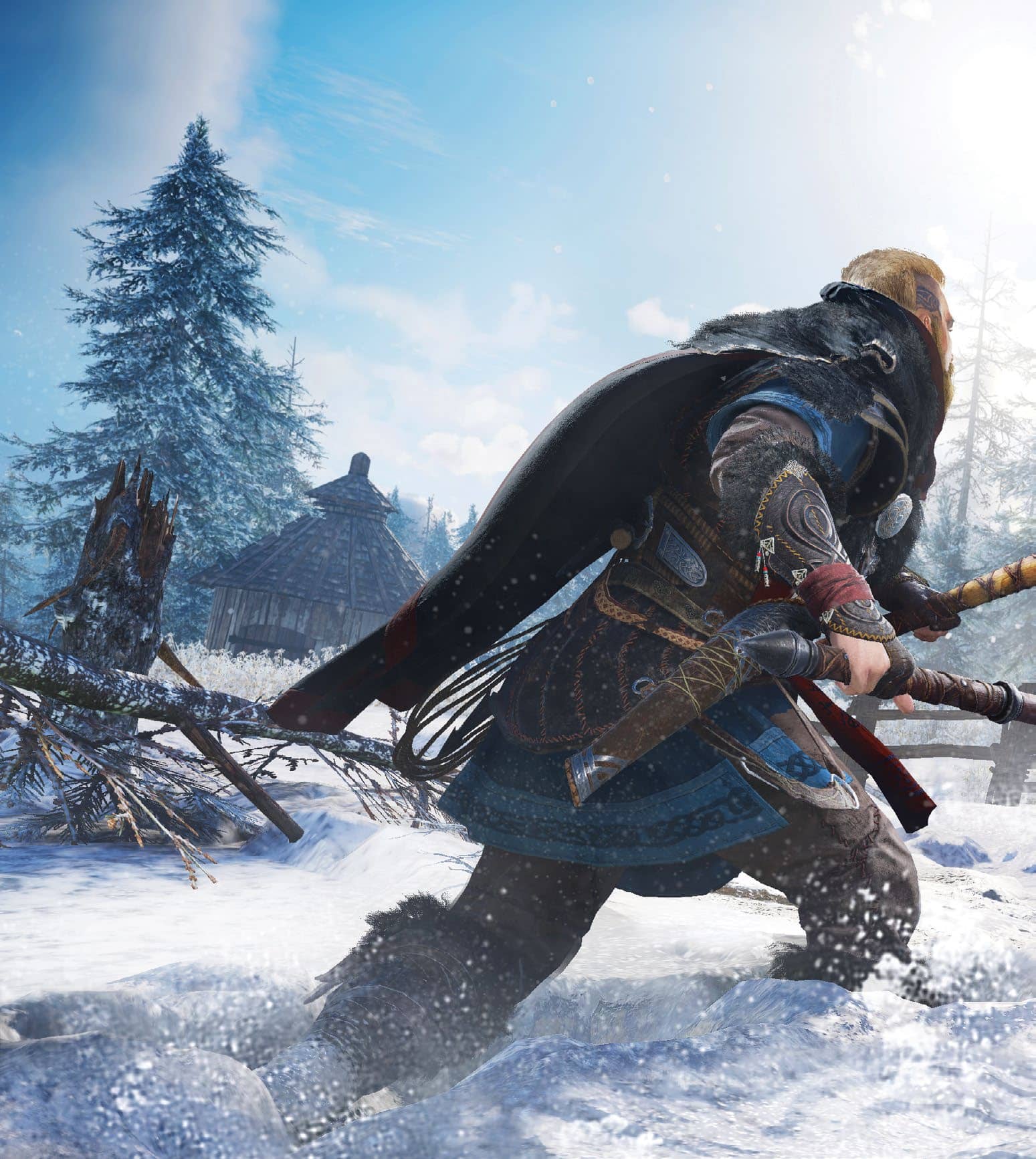 SETTLE IN
You'll be doing a lot of exploring too, as we've seen in-game locations ranging from neolithic sites such as Stonehenge to enormous fortified towns and rolling hills sweeping toward distant snow-capped mountains. It's Dark Ages England, but a little concatenated to enable us to enjoy the wanderlust.
So what will we be climbing? It's a blunt question that draws a laugh from McDevitt, who recognizes England doesn't have the Pyramids or the Parthenon to clamber up.
"Something that modern England does not have the benefit of, is lots of amazing Roman ruins," ruminates McDevitt, revealing how Dark Ages England was a peculiar place where Britannic and Celtic tribes inhabited existing Roman temples and towns, but without the knowledge to maintain the buildings, these places fell into ruin.
You can read up to 3 premium stories before you subscribe to Magzter GOLD
Log in, if you are already a subscriber
Get unlimited access to thousands of curated premium stories and 5,000+ magazines
READ THE ENTIRE ISSUE
July 2020