DIRT 5
Official PlayStation Magazine - UK Edition
|
Christmas 2020
Has Dirt become the perfect pick-up-and-play racer?
INFO
FORMAT PS4 (REVIEWED), PS5
ETA OUT NOW
PUB CODEMASTERS
DEV CODEMASTERS
We've been waiting a long time, but finally Dirt 2 gets its true sequel. Dirt 5 is consistently beautiful, more colourful than any other Triple-A racer of the past ten years and wants you to have fun. Indeed, it's the antithesis of Dirt 4's serious rallying sim. If you're looking for a simple yet premiumquality racer, this is it. It's almost perfect.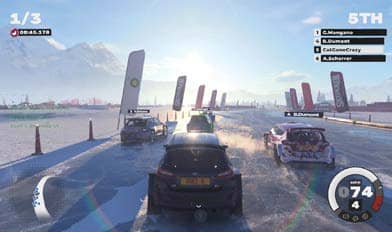 It's not even slightly pandering to the sim crowd this time round. Traditional rally stages have simply been omitted. Instead, one to four players (locally!) can take on a career mode full of closecompetition events, sliding around hairpins, and adopting the 'if in doubt, flat out' approach through dust storms in almost zero visibility. Gymkhana events (doing donuts and smashing polystyrene boxes for points) are single-player only, but you can always pass the pad.
However, this arcade immediacy does present some problems. Unlike 2009's super-sequel this game doesn't feature terminal damage or its trademark rewinds. Instead, your car will sustain some reasonable but limited cosmetic damage, but otherwise clatter around, bouncing off walls and other cars without ever losing performance. You'll soon develop bad habits as there's no punishment for slewing into the wall or another racer instead of turning the corner properly. Dirt 2's impacts were devastating and spectacular; by comparison this game's spectacular in every area except its crashes. 25 years into decent 3D racing games, we really should have both.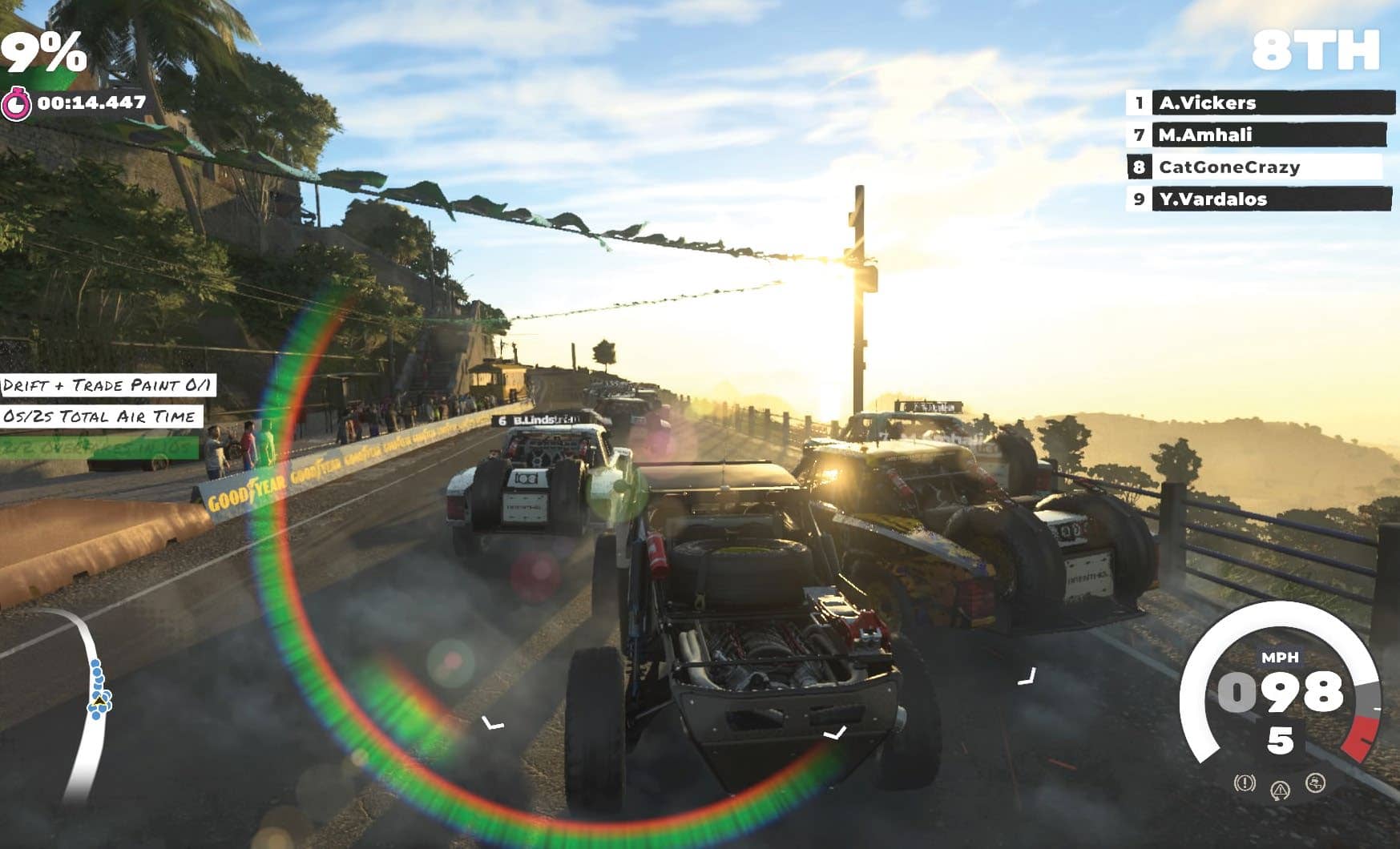 HUMAN RACE
You can read up to 3 premium stories before you subscribe to Magzter GOLD
Log in, if you are already a subscriber
Get unlimited access to thousands of curated premium stories, newspapers and 5,000+ magazines
READ THE ENTIRE ISSUE
Christmas 2020