Metro 2033 Diaries Part Nine
GameOn Magazine
|
Issue 129 - July 2020
Andrew went to the library.
This is my ongoing exploration of the Metro games, played in release order. I will chronicle my playthrough of each title in turn and discuss any recurring themes and noteworthy events.
This time I continue Metro 2033 Redux.
After surviving the many stops along the way, and making my way through Black station, the ranger Ulman was taking me to my final stop: Polis…
We experienced a very strange anomaly as we went, or rather I did - I don't know if Ulman did too. A Dark One spoke to me and said it wanted to help us… There had been a couple of anomaly like flashes in Black station, but nothing as vivid as the grassy park in my first visit to the surface.
I awoke as we arrived, and were stopped at a checkpoint. Ulman joked that we were Nazis, and I hoped that they knew who he was which they did. The door opened, and we entered the massive station. It was certainly the biggest I had been to in the metro, and it looked cleaner than even Exhibition.
Ulman went to speak to a man called Miller, and I waited for him. I decided that I could buy more ammo when they were done. Unfortunately, I was rushed into Miller's office, and from there into the council chamber. Five hours later, I was at a back exit from Polis, and Miller was shooing me out. The council had denied sending aid to Exhibition, but Miller wanted me to get to a missile base called D9, where we could fire missiles to destroy the Dark Ones.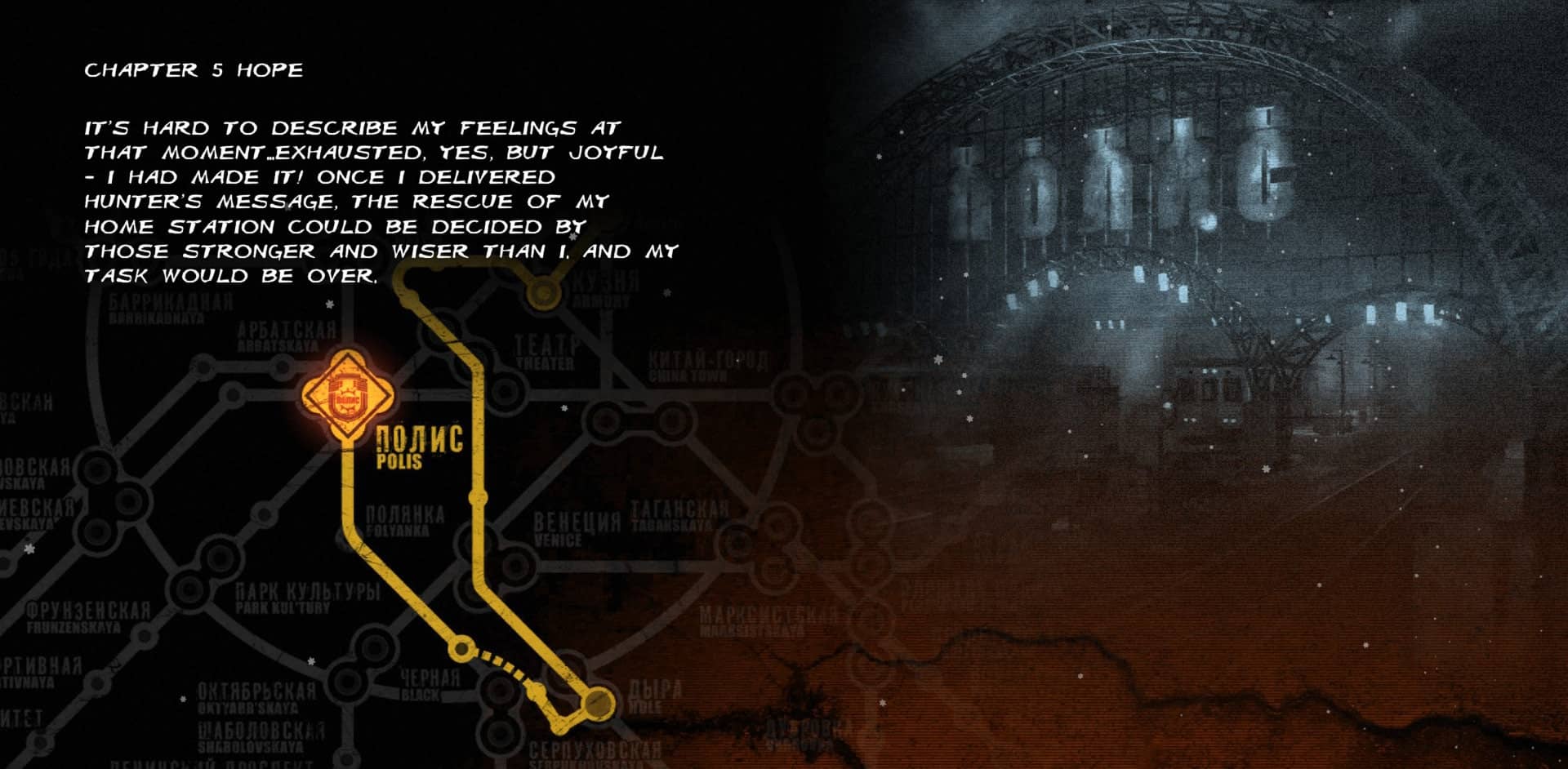 Up an escalator, I was back on the surface. Some demons swooped around, so I went into a trench and followed it - where a demon decided to land and block me. I shot it, it hit me, and I ran for it. I dropped down a hole and into a pipe, but it wasn't a very long one before I was out in the open again - and someone was shooting.
You can read up to 3 premium stories before you subscribe to Magzter GOLD
Log in, if you are already a subscriber
Get unlimited access to thousands of curated premium stories, newspapers and 5,000+ magazines
READ THE ENTIRE ISSUE
Issue 129 - July 2020