YACHT CLUB GAMES
Edge|July 2020
With Shovel Knight finally finished, its maker turns its hand to publishing, and more
Shovel Knight wasn't meant to take seven years to complete. But then again, Yacht Club Games has never worked to much of a plan. This Los Angeles-based indie developer has instead bobbed along in the rushing flow of its first game's success, taking opportunities where it's found them, seeing its characters featured as Amiibos and in Smash Bros, and becoming a publisher and a franchise holder. "I feel we're like the people trading a paper clip right up to a car and then the house," says co-founder Sean Valasco.
After all, Yacht Club built all this on a game that evokes the simplicity of the golden age of NES platformers. Shovel Knight was meant to be finished in September 2013, six months after the end of its Kickstarter campaign. But even before it was actually playable, and before most of the game had even been conceived and designed, Shovel Knight had taken on a life of its own.
Yacht Club Games emerged from WayForward, the Los Angeles-based developer famous for the Shantae series and other snappy 2D action games. There, Valasco, programmer and designer David D'Angelo and three other developers had become friends as they worked on licensed titles like BloodRayne: Betrayal and Double Dragon Neon. But as a work-for-hire and publisher-beholden company, WayForward had a tendency to break up its development teams, shifting members between projects as they waxed and waned, and as it signed new deals with partners. "We wanted to stay together," says D'Angelo. "We realised that we clicked and if we could make something else, it'd be way better."
"And also we could control the marketing, and be able to present the game in a way we thought would show it best," says Valasco. "Most of the time at WayForward that was out of our hands, and it was frustrating."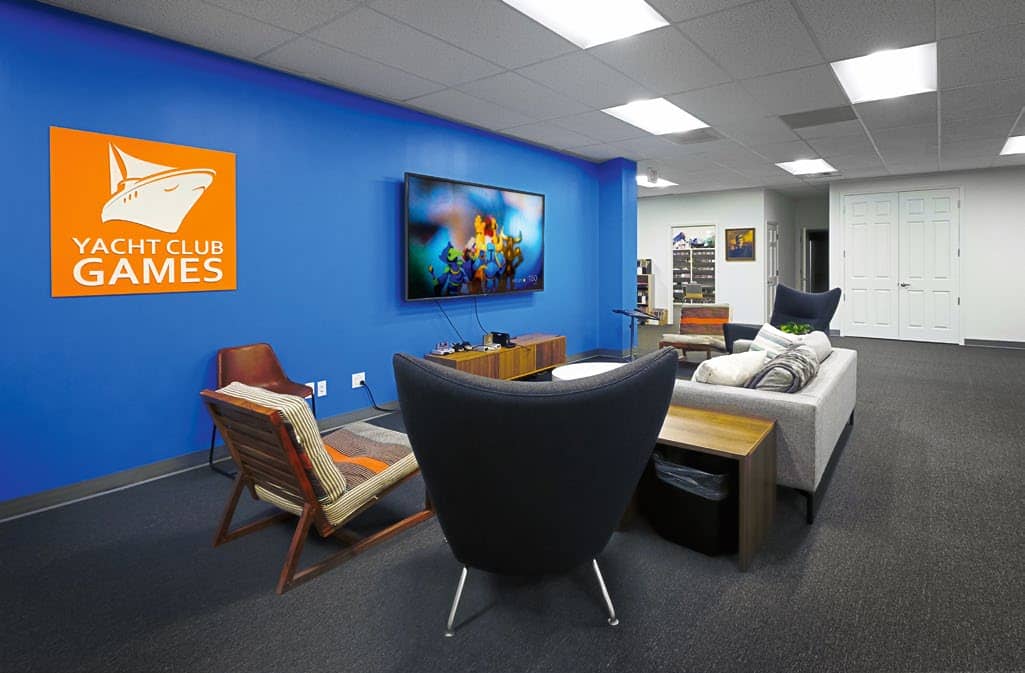 The idea of jumping ship together came before a game, but they knew they wanted to make something that revitalised ideas which had been discounted by new conventions. Surely they'd find a hole in the market. They liked working within limitations, too, the creative challenges in designing around restriction. And so Shovel Knight was conceived, a platformer rooted deeply in NES' 13-colour spectrum and the design affordances of its 6502 processor. Valasco quit WayForward and founded Yacht Club Games in 2011, and as the others joined him they began working out of his apartment.
"It wasn't really acrimonious, but you know, when people leave your company to form another, you're not necessarily going, 'Go for it!' Although, to their credit, WayForward came around," says Valasco. In fact, WayForward shared some of its tools and sales data. But the nascent Yacht Club Games still needed money, and the team knew that to sign with a publisher would mean handing over control of its marketing again.
You can read up to 3 premium stories before you subscribe to Magzter GOLD
Log in, if you are already a subscriber
Get unlimited access to thousands of curated premium stories and 5,000+ magazines
READ THE ENTIRE ISSUE
July 2020